HOLY COW – This is an AMAZING freebie is BACK!!!! This was one of my favorite freebies from last year and they are offering it again. A TON of readers were able to get this deal so don't miss out!
Ibotta is offering a FREE Thanksgiving Dinner from Walmart and other retailers and you can even snag this deal with Walmart pick up. This freebie has a $22.76 value!!!
To get this deal: GO HERE and sign up for Ibotta. You should see the free Thanksgiving dinner option available in your account in one hour – as shown below. Add the offers to your cart and head to Walmart.com to do a pickup order or head to your local store! Some of the items are available at other stores, you should be able to use the offers at those stores instead of Walmart – for things like "Great Value Flavored Stuffing Mix" you will only be able to get that at Walmart.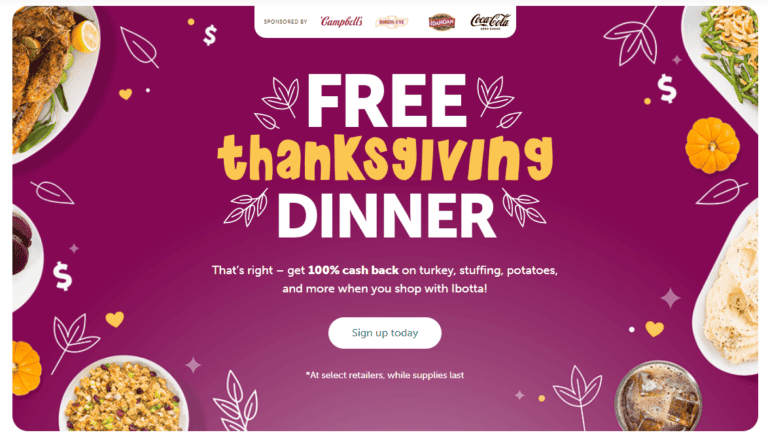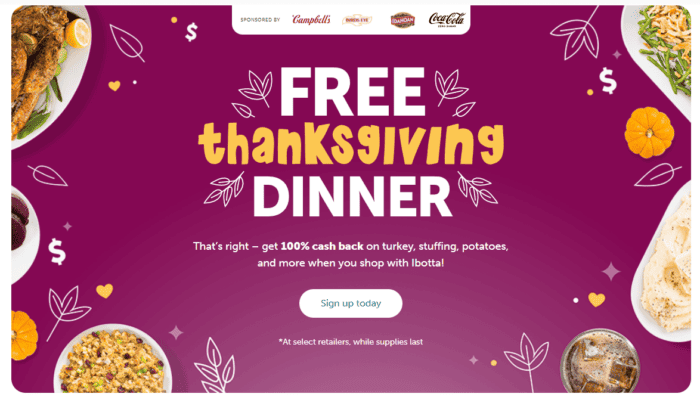 Items include:
You purchase the items and then get the amount you paid back in CASH!!!
There are nine individual offers available for 100% cashback. You can redeem one, several, or all of them – whatever you need! But hurry, there are limited quantities and they're only available while supplies last. Maximum value of cashback is $22.79. Check Ibotta to see if the offers are still available. Redemption must be made within seven days of purchase.