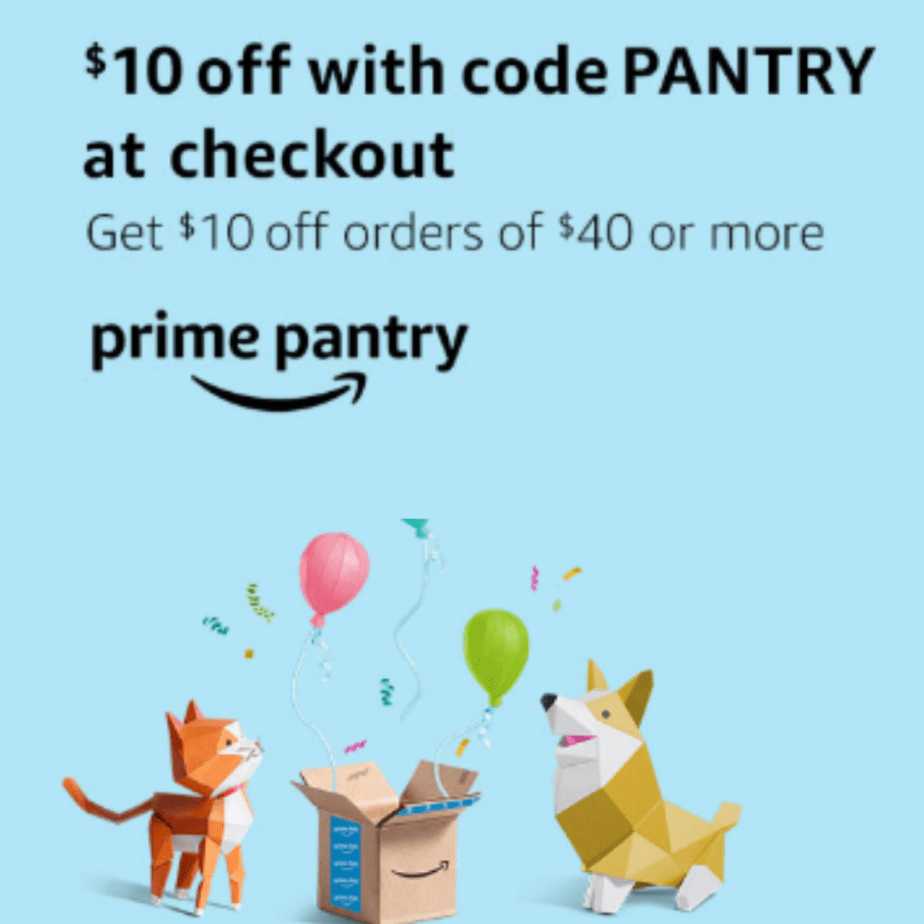 WOW there are a ton of fun overlapping offers for Prime Members in the Prime Pantry right now!
LOVE having groceries delivered right to my door!
Here's the available offers…
Through July 16th, Save $10 on Prime Pantry orders of $40 or more with code PANTRY.
Prime Members can also Save $5 off Five Items, $10 off Ten Items, and $15 off Fifteen Items. This deal is valid on select items and for a limited time only.
Plus, Prime Pantry members can score free shipping on any order and non-members can score free shipping on any order over $25!
There are also a TON of Amazon Coupons available too!!! Here are just a few…

Click HERE to see all the Prime Pantry Coupons.
Here's my order – $41 for ONLY $19.63…
To get this deal:
Log into your Amazon Prime account – if you don't have one, get a FREE 30 day trial HERE.
Then GO TO THIS PAGE and select five items to get $5 off.
Then START SHOPPING for items. Look for things YOU need like cereal, toothbrushes, and more. Watch for coupons and discounts like these…