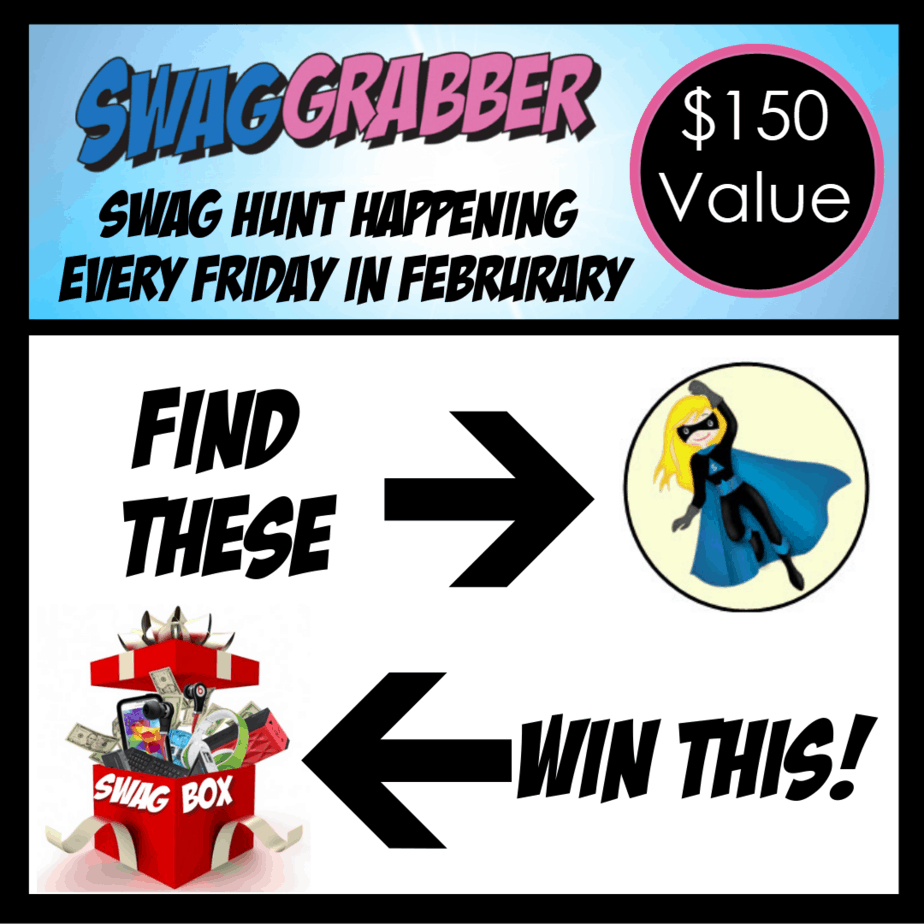 For the month of February we are giving away SwagBoxes full of prizes. Two down and two to go. The next winner will be picked TODAY!!!
Each box is worth over $150 each – $600 total! I will customize the prize box for the winner so hopefully they will love everything in it. So far so good I think, check out what our first winner sent me about her prize…
We received your package yesterday and my family and I had a fun time opening it up.  My daughter is in love with the items you sent for her! Her Birthday is next week and she thinks it's an early Birthday gift.  ? My husband and I also really like what you sent for us also.  Thank you so much!  
Thank you also for your amazing website/FB page. We love the amazing deals we get every week! 
LOVED hearing that and I can't wait to put together another for today's winner 🙂
Here's how to play/win:
Watch for this symbol on posts/deals from 8 am to 8 pm on 2/15
Note the code word next to it. Like this….

There will be five code words total so keep hunting until you get them all. FUN is not one of the code words – it's just an example.
When you have all five code words GO HERE and enter them by Midnight on the game day. MAKE SURE YOU HAVE ALL FIVE AS YOU CAN ONLY ENTER ONCE!
The winner of the Swag Hunt challenge will be randomly selected from the pool of valid entries – all five words must be correct to be eligible. All entries received after 12:00 am will be ineligible.
The winner will be announced by 9 am the next day.
Fine print – This is being sponsored by SwagGrabber.com and not Facebook or any other company. The boxes will be mailed by SwagGrabber. We will be asking for basic details about your family (kids, married, likes/dislikes, hobbies, activities) so we can customize the box a little. The more details the better. You may opt out of this if you want and we will just put a box together for you. Box contents will include tools, toys, all natural cleaning products, beauty products and more. The value will be worth at least $150 retail. The limit is one box per winner for THIS giveaway. If you have won a prize from SwagGrabber before, you can win again 🙂
As always we reserve the right to alter or change this promotion if necessary.