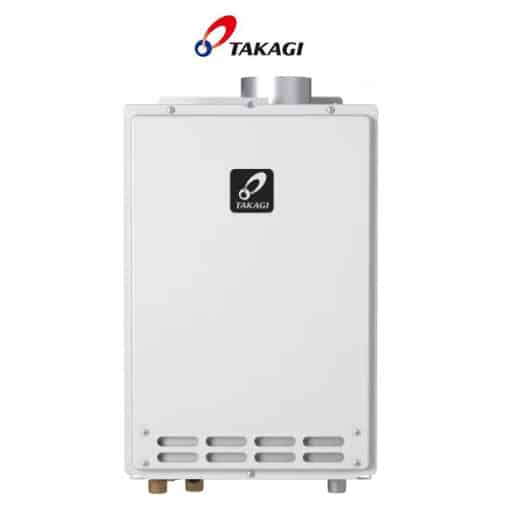 WOW this is an AMAZING deal if you need a new gas water heater…or know someone who does!!
Build.com has the Takagi 8.0 GPM Natural Gas Indoor Tankless Water Heater marked down from $1290 to $250 with free shipping. Use code SPRING15 at checkout and get another 15% off which drops the price to only $212 shipped. These are $838 on Amazon right now!
The all new T-K4 models have an impressive max GPM of 8.0GPM! Cost-efficient and environmentally friendly, the T-K4-IN can be installed indoor with an optional Direct Vent kit. This tankless water heater is a powerful unit with gas inputs up to 190,000 BTU per hour.
Since there is no tank to fill, there is no end to your supply of hot water. Depending on the model, Takagi Tankless water heaters deliver between 200 gallons and 500 gallons of hot water every hour on demand. Tankless systems guarantee that an endless supply of water is available to residences, commercial spaces or anywhere a constant source of hot water is needed.
Features:
Temperature remote controller included
Capacity 2-3 Showers (Depending on climate)
Gas Fired Tankless Water Heater
Indoor Installation Only
Safety Features: Air-Fuel Ratio Sensor (AFR), Exhaust and Water Temperature Safety Control, and Overheat Cutoff Fuse
Internal Freeze Protection System
Manual reset switch
Power Cord Included
Specifications:
Min 11,000 BTU/h
Max 190,000 BTU/h
Energy Factor – 0.82
Dimensions – H 20.3″ x W 13.8″ x D 8.5″
Weight – 38 lbs
Clearance- Top: 36″, Bottom: 12″, Front: 24″, Back: 1″, Sides: 2 "
These have five star reviews everywhere!