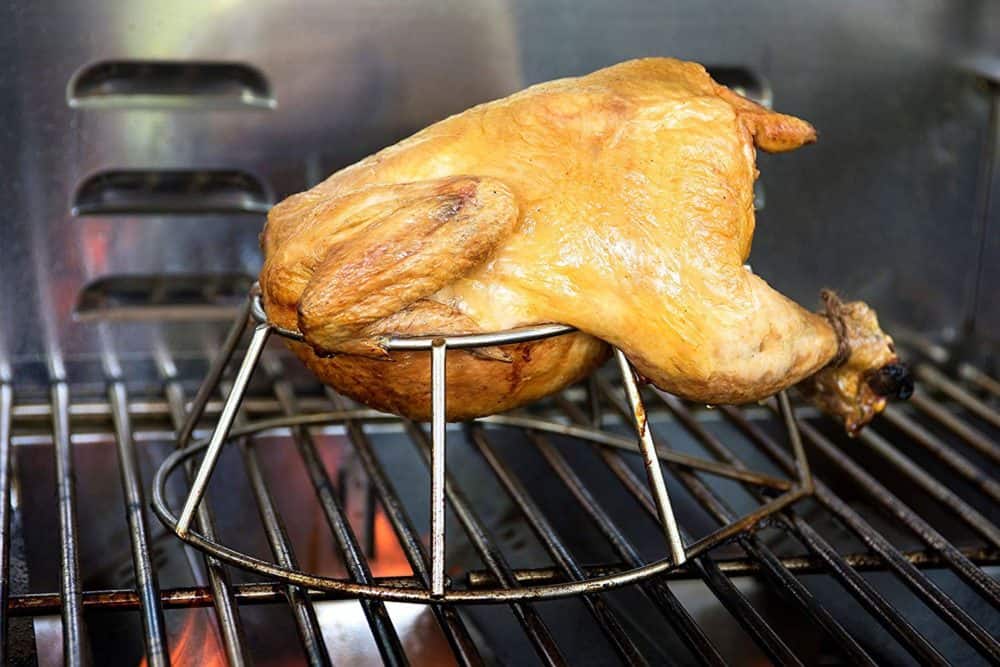 Topsy Turkey Coupon
This Turkey Rack is a game changer! I have used it on every turkey I have cooked since I found it and I always get amazing reviews!
It's a rack you can use to cook your turkey breast side down so all the juiciness runs down into the breast making it super moist. You can use it in an oven, grill or in a smoker!
Right now, Amazon has the Topsy Turkey Roaster Rack priced at $22.99. Clip the 30% off coupon and score this for only $16.09. This is best price we have ever seen.
Order now so you can have one for Thanksgiving!
The approximate 20° angle is key as the juices and fat on the lower back of the bird are now positioned on top to allow for self- basting INTERNALLY which is the secret to juicy, moist white meat. Once you taste white meat cooked at this perfect angle, we think you will agree that there's no going back to flat on its back!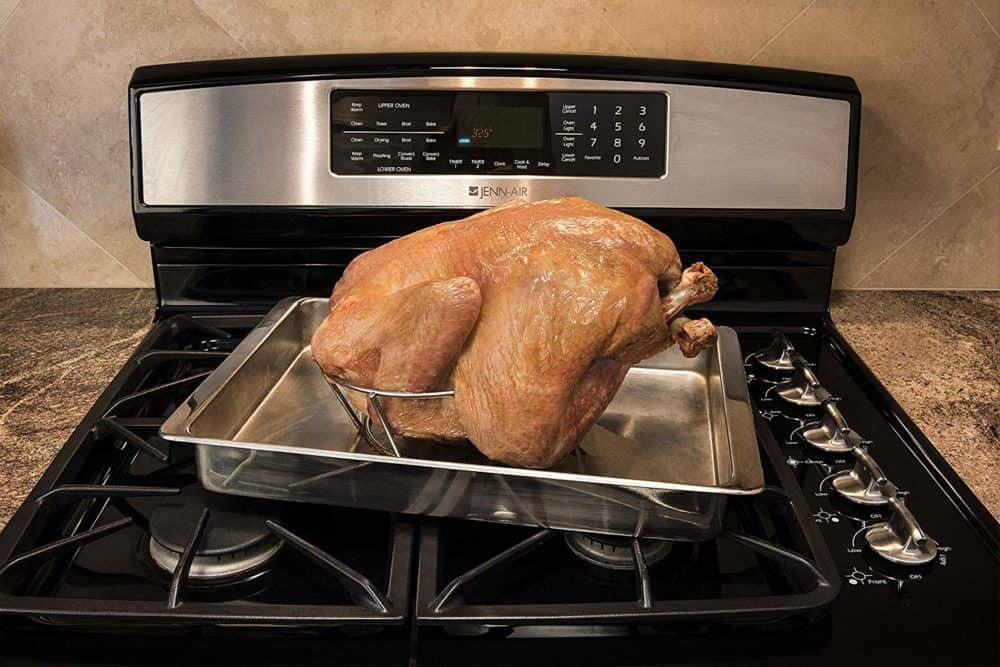 Topsy Turkey Reviews
Check out some of the reviews…
I love to consume chicken and turkey. 😉 I have tried TopsyTurkey for both. I finally roasted a better chicken than what I always buy from Costco! Okay…I will still buy Costco Chickens in a pinch! I also roasted a turkey for a deck raising party. My friends, family and construction workers could not believe how moist the breast was. They were making little roll sandwiches and the juice was adding to the wonderful flavor of the dinner roll. They were Yummy!!!!!!
Not being an experienced cook, I was hesitant to try this, but no more! This rack truly takes the hassle out of cooking a turkey! It bastes itself! And, my husband tried it on his smoker and we loved it! Turkeys are not just for holidays, anymore!