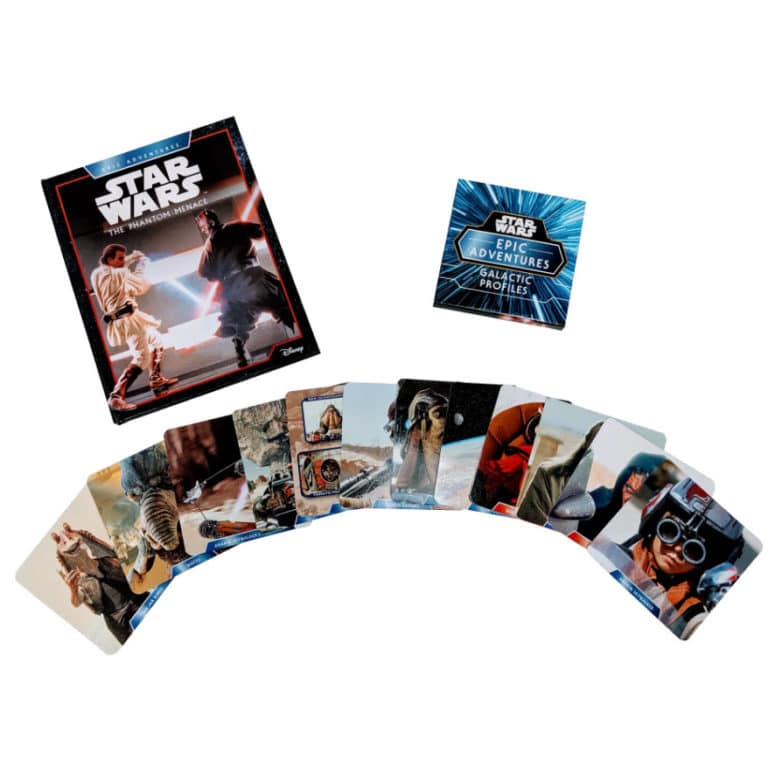 Need a gift for a Star Wars fan?
Star Wars Adventure boxes are a great idea! For a limited time, they are offering a whopping 75% off your first box, which means it is only $4.95 with free shipping. This is by far the lowest price EVER!!!
Your first box includes an exclusive 96 Page Illustrated Hardcover Storybook & 12 Collectible Galactic Profile Cards. Each 96-page illustrated storybook has been written to make it easy for readers of all ages to follow along by breaking each episode into shorter chapters. There's also a databank of key terms and a who's who guide for key characters in the story.
Great for collectors of all ages!

Each set of cards provides a more in-depth look at a scene from a film, with profiles on some of the characters, vehicles, and technology that appear throughout the saga. Each set is packed in a card box and a storage case for all the cards will be sent for free with your third Star Wars Epic Adventures package.
With every monthly package you'll be transported to a galaxy far, far away. Shipments are delivered in the order of the Star Wars story,so the saga can be followed as it unfolds. Future shipments are just $19.98 + $3.99 Shipping and handling. You may cancel online at any time for any reason.