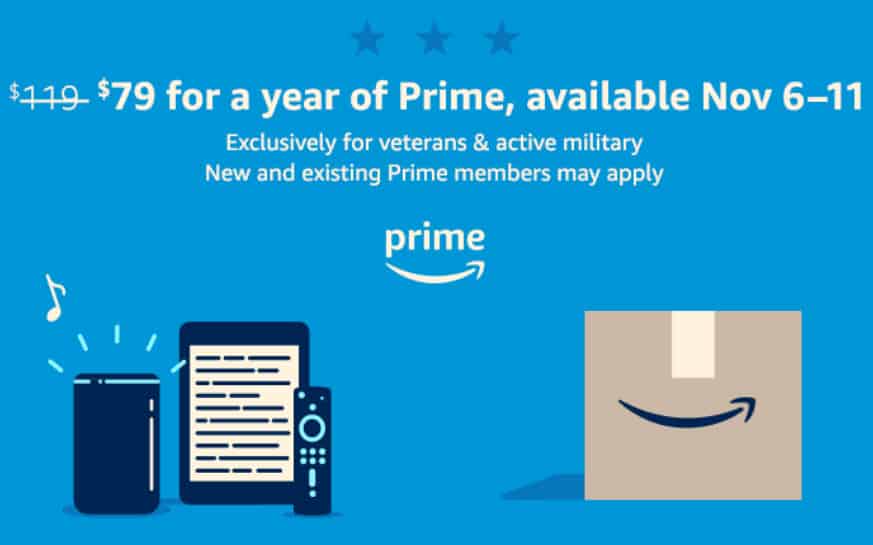 Discount Prime Memberships for Veterans & Active Military
WOW! I have never seen Amazon offer this before!!!
To celebrate Veteran's Day, Amazon is offering Veterans & Active Military Personnel a 1-Yr Amazon Prime Membership for $79.00. Normally a membership is $119 per year!
This is valid or NEW and EXISTING users!!
To receive this promotion, you must be a verified U.S. veteran, Active Duty or Reserve or National Guard member.
This promotion is available Nov 6–11
If eligible, you can sign up for Prime at $79/year (normally $119/year) for the first year
You can attempt verification a maximum of three times
Prime Student and discounted Prime members are not eligible for this promotion
Amazon and Partner Rewards points can't be applied towards this promotion
Note: Discharge date is the day you left the military
See the Benefits of having a Prime Membership here >>