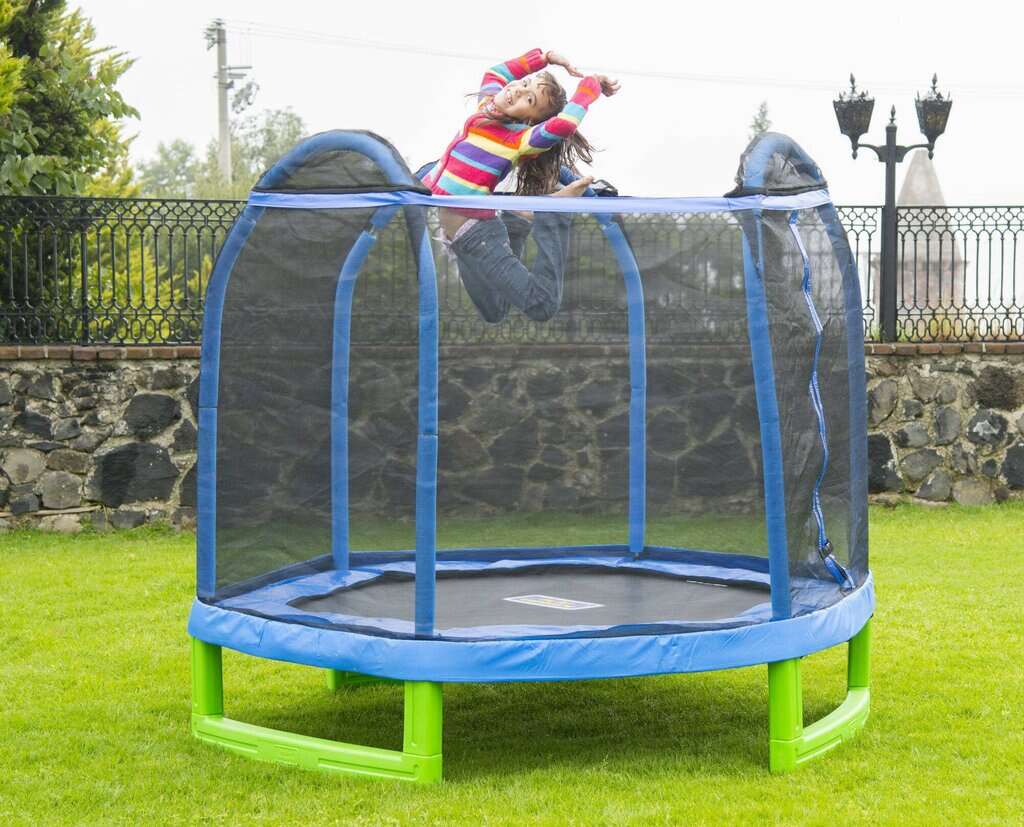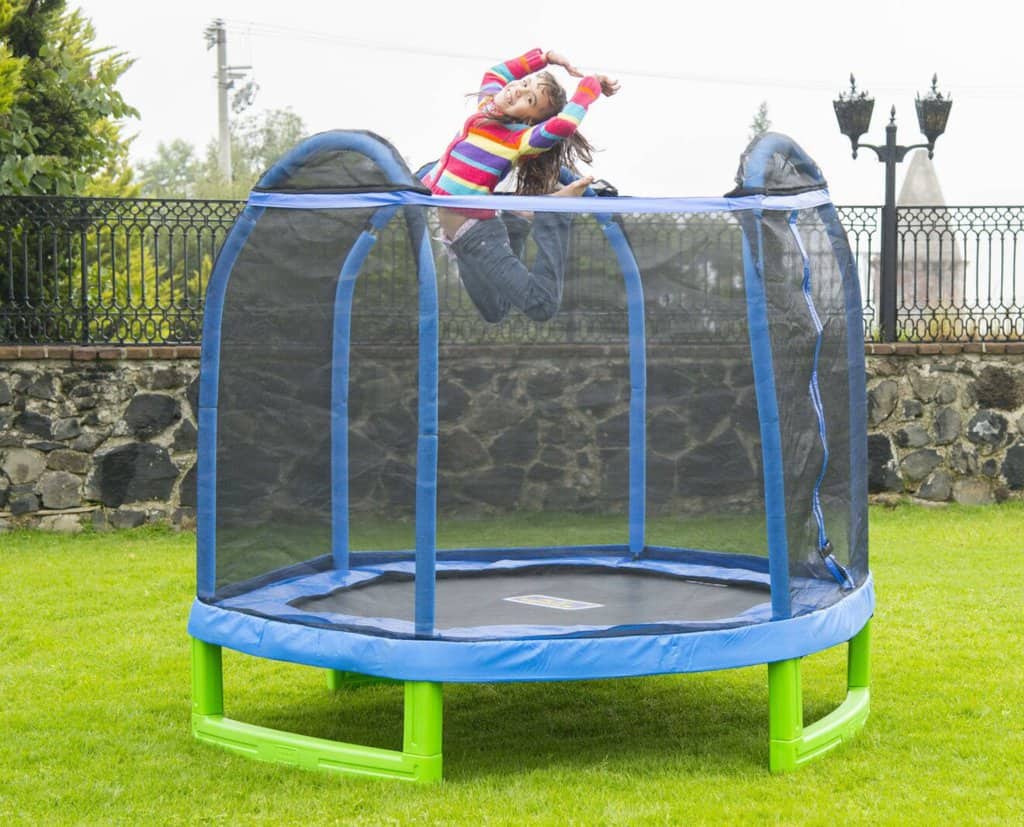 Back in stock!! Clearance My First Trampoline!
Walmart has the Bounce Pro 7-Foot My First Trampoline Hexagon (Ages 3-10) for Kids, Blue/Green marked down from 139.00 to $67 with free shipping to your home!
Compare Prices: Amazon.com – $116.83
Keep little ones entertained and active in the backyard with the Bounce Pro My First Trampoline in blue and green. Designed with fun, quality and safety in mind, it features a three-arch netted safety enclosure that keeps children contained as they play while providing parents with unrestricted visibility. This kid's trampoline also includes a padded spring cover and a UV-resistant jump mat sewn together to prevent any unwanted contact with the springs.
Blow-molded plastic U-legs maintain balance and stability while foam padding on the frame poles provides an additional layer of safety. The galvanized steel frame stands up to the elements and resists rust. Kids can enter and exit easily through the zippered opening. The Bounce Pro 7′ My First trampoline is easy to assemble, offering convenience and saving time.
Where do you put a trampoline?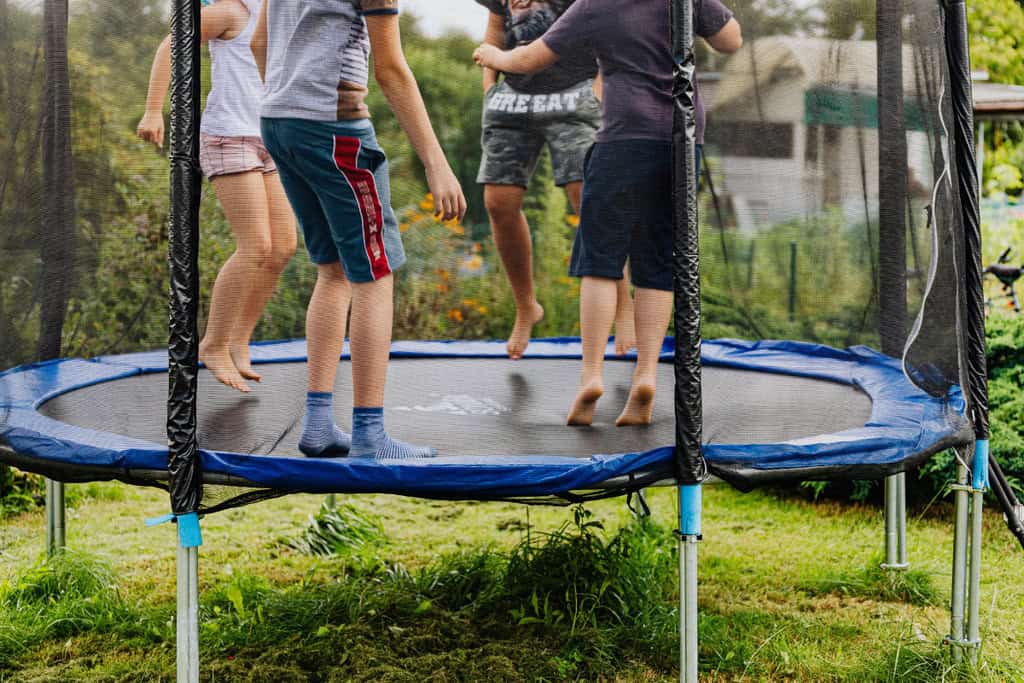 There is no definitive answer to this question as it depends on various factors such as the size and type of trampoline, the surrounding area, and your personal preferences. However, there are a few general tips that you can follow when choosing a spot for your trampoline:
– Choose a level spot: This will help to ensure that the trampoline is stable and won't wobble when in use. It's also important to make sure that the ground is soft enough to cushion any falls. Grass is usually a good option, but you can also put down a layer of mulch or sand if needed.
– Avoid placing the trampoline near trees, bushes, or other obstacles: Not only could these items damage the trampoline if they were to come into contact with it, but they could also block your view of the trampoline and create a safety hazard.
– Consider the surrounding area: If you have young children, you might want to place the trampoline in an area where they can be supervised. Alternatively, if you're looking for a quiet spot to relax, you might want to choose a location that's away from high traffic areas.
With these tips in mind, finding the perfect spot for your trampoline should be a breeze!