Welcome to SwagGrabber 9.0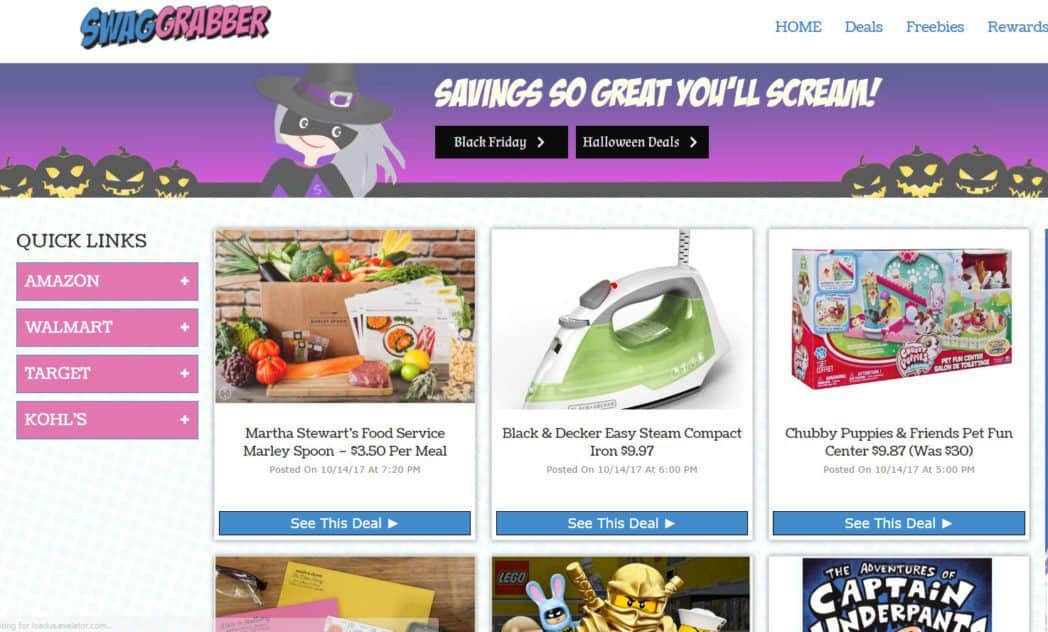 We turned 9 this year and we thought it was time for some improvements. We did a few changes this morning and you will be seeing a lot of new feature over the coming week. The site is going to amazing!!
Some improvements are:
LIGHTNING FAST!!! No more slow loading pages!
Smaller posts on front page – now you can see more at once!
Quick Links – fast access to the deals you want the most!
Mega Menu – Access to everything!
HUGE Black Friday section – launching this week
Resource Pages – info about all the programs we cover
and more!
Please be patient. There are 60,000 deals/pages in this site, as you can imagine this will take some time to get perfect. If you see any issues please email [email protected] We would also love your feedback or suggestions. As I said we are still updating so if you would like to see something changed, now is the time!
We are taking this week to tweak and implement the new changes. Next week – GIVEAWAYS!!!
Thanks again for reading and we are looking forward to another awesome year!
More Deals You Don't Want to Miss...