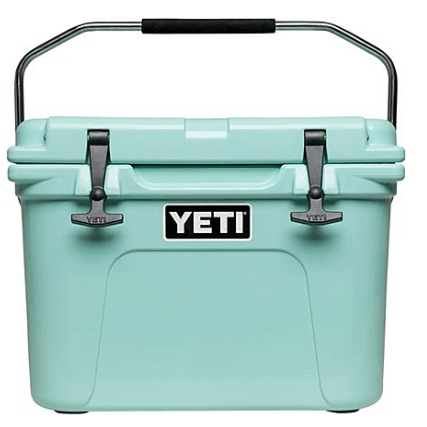 Academy Sports is offering a FREE $50 gift card with of any YETI Hard-Sided Cooler. This HOT deal is a great way to score Dad a Yeti for Father's day!
The YETI Roadie 20 Cooler is $199.99 with free shipping. Snag the $50 gift card and this is like paying only $149.99 shipped. Available in Blue, Brown, Green Light or White. This offer is valid for ALL Hard Sided YETI coolers not just the Roadie!
Need something bigger? Receive a $75 Academy Gift Card with the Purchase of any YETI Cooler $349 and above!
I actually have a Roadie – got lucky and won it in a raffle several years ago. They are fantastic coolers! Ours will keep ice cubes for 48 hours. Yes, Ice cubes in 100′ Florida heat! You do need to prime them to get them to work properly – we freeze a two liter bottle of water in the freezer. When we know we are going to use it we put the bottle in the cooler a few hours before. Doing that will keep the items in the cooler cold for days!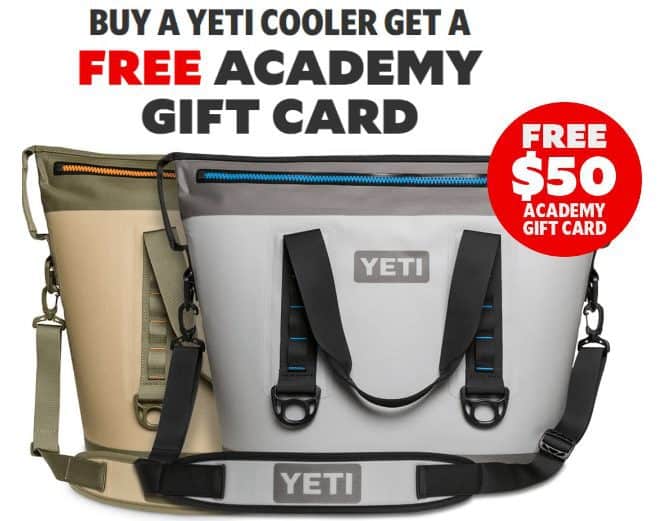 If you want the soft sided one, Academy Sports is also offering $50 Academy Gift Card with any Soft Sided YETI Coolers too.
For example the YETI Hopper Two 30 Cooler is marked down from $299 to $239.99 with free shipping. You will receive a $50 gift card with that purchase which is like paying only $189.99!