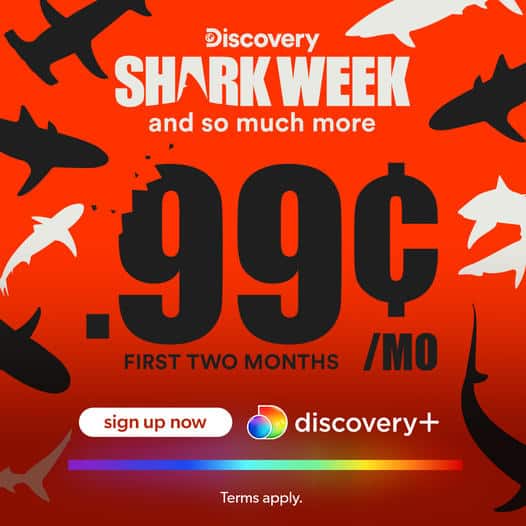 Shark Week starts July 24th. If you want to watch it you can get 2-Month Subscription to Discovery+ for only $0.99 per month.
SHARK WEEK is about to get your heart pumping with 25 hours of new shows featuring never-before-seen footage of walking sharks, groundbreaking findings, and more mega breaches.
Plus, as the first-time Master of Ceremonies, Dwayne "The Rock" Johnson will kick off Shark Week's historic 34th year. Additional special guests during the week include Tracy Morgan, Sal Vulcano, James Murray, Brian Quinn, and the cast of "Jackass".
Discovery+ is the only streaming service with the greatest real-life entertainment from your favorite TV brands – including HGTV, Food Network, and more!
Watch Anytime, Anywhere on Your Favorite Device Stream on your mobile device, tablet, computer, game console and connected TV.