This offer is for November 1st – 5th ONLY!!!
As a parent, you want to make sure your kids are always safe. But with so many dangers in the world today, it's hard to protect them 24/7. That's why Gabb Wireless is giving away a FREE Safe Phone or Watch to every kid K-12. The phones are FREE and plans start at only $17.99 per month too. MUCH cheaper than competitors!
There is a 2 year contract for the free phone at $17.99 per month OR you can get the NO CONTRACT plan and pay $24.99 per month – cancel after 6 months!

So why use Gabb Wireless for your kids?
There is a growing problem among children with unlimited access to the internet and other online platforms. Kids are being exposed to harmful content and unhealthy interactions. These dangers come in all shapes and sizes.
This is where Gabb comes in, Gabb Wireless is equipping families with products that keep kids safe while still connecting them to friends and family. This results in freeing up time to experience the world in a positive way.
Because Gabb Phones have an innovative spam filter for texting, no internet browser, no social media apps, no app store, and no games kids are protected from falling prey to sexual predators, stumbling on explicit content, being victims of cyberbullying, or becoming screen addicted.
Not only do they get a phone to use wisely, they can stream hits, not explicits, on the largest kid-safe music library. As you can see the phones are very simple…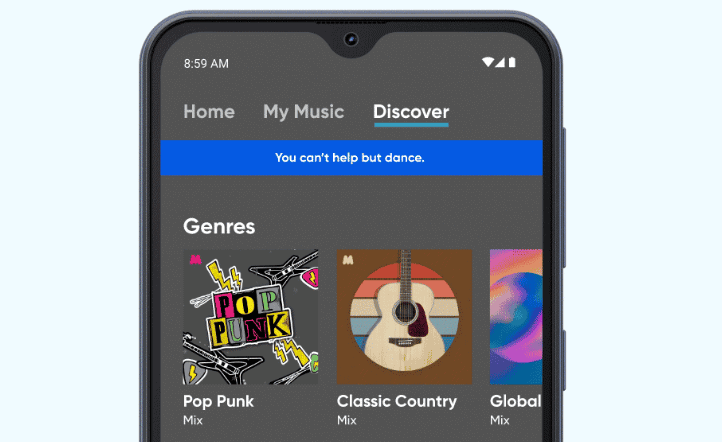 Gabb Phones help kids to focus on connecting in ways that help build relationships: in-person interactions, live conversations on a call and person-to-person communication via texting.
Since Gabb Phones are free from time-wasters, they don't demand hours of kids' time. Gabb Phones free kids up to spend more time on developing skills and hobbies so they can do more cool stuff.
With this amazing device, your child can easily call or text you if they're ever in danger – and you can track their location at all times. So don't wait – get your FREE Safe Phone or Watch from Gabb Wireless today!
$30 activation fee. New lines only (cannot be used for replacements or upgrades). Must keep line active for 6 months for free devices. Excludes Gabb Phone Plus. See terms and conditions here.