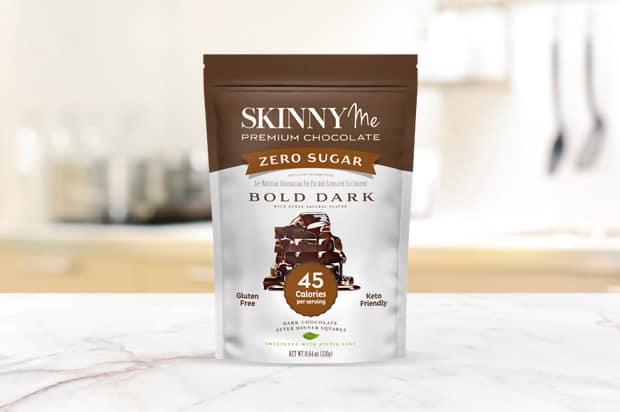 Hurry over and get a FREE Trial Box of SKINNYMe Premium Chocolate!
Try one bag (30 wrapped squares) of SKINNYMe Chocolate for FREE, just cover $4.95 S&H. 7 days after receiving your free trial you'll be enrolled in our monthly service of $34.99 plus S&H – cancel anytime.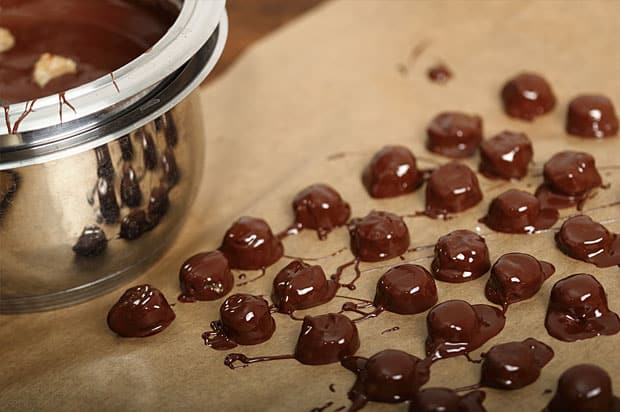 SkinnyMe started in their home kitchen and it took many attempts before they were satisfied with the delicious chocolate flavor. Many big brands have failed to make decadent zero sugar chocolate, but I am witness to how great SkinnyMe tastes. And even better, it's keto friendly and enjoyable without the guilt.
Enjoy a 30 piece bag of our award winning zero sugar delicious premium chocolate.
Customize Your Free Trial, choose flavor. Bold, Sea Salt, Strawberry or Milk
Stevia is often used as a safe and healthy sugar substitute that can sweeten up foods without the negative health effects linked to refined sugar. Stevia is the primary sweetener used in crafting SkinnyMe Chocolate and is keto approved. It has a glycemic index of zero and will not disrupt ketosis.