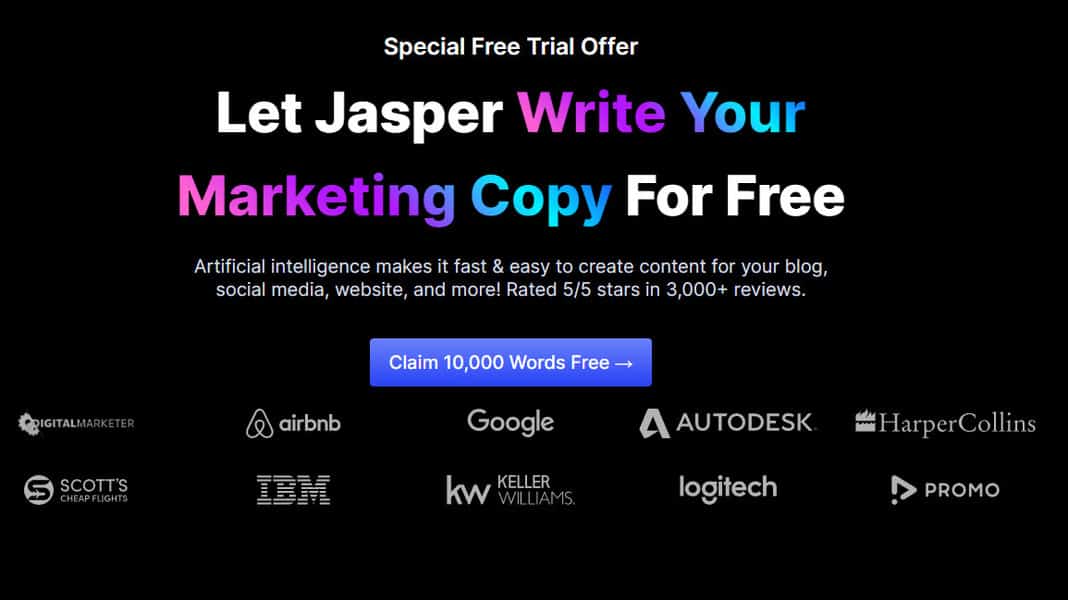 Looking to get a little help with writing articles?
For a limited time, you can get a FREE trial to Jasper AI – no credit card required. That will give you a chance to try the program absolutely free!
You will be able to have full access for 5 days or 10,000 words. Use our free printable Jasper AI boss command cheat sheet and watch the program go into overdrive!
What is Jasper AI?
If you're not familiar with Jasper AI, it's a conversion AI software that can help you write articles faster. It will do all the research for you and then present the information in an easy to read format. You can even customize the software to your own needs. This new program does a fantastic job creating content like blog posts, social media posts, video titles, and more!
What is Jasper AI Boss Mode?
Boss Mode is where you put Jasper on auto and let it write the article for you using topics and keywords you want. One of the cool features is the Boss Commands, enter your keywords and /or topics and Jasper will write specific things like titles, or intros. We have created a handy Jasper AI Boss Command cheat sheet that will give you the commands to write blog post titles, rewrite a paragraph, create some questions and more!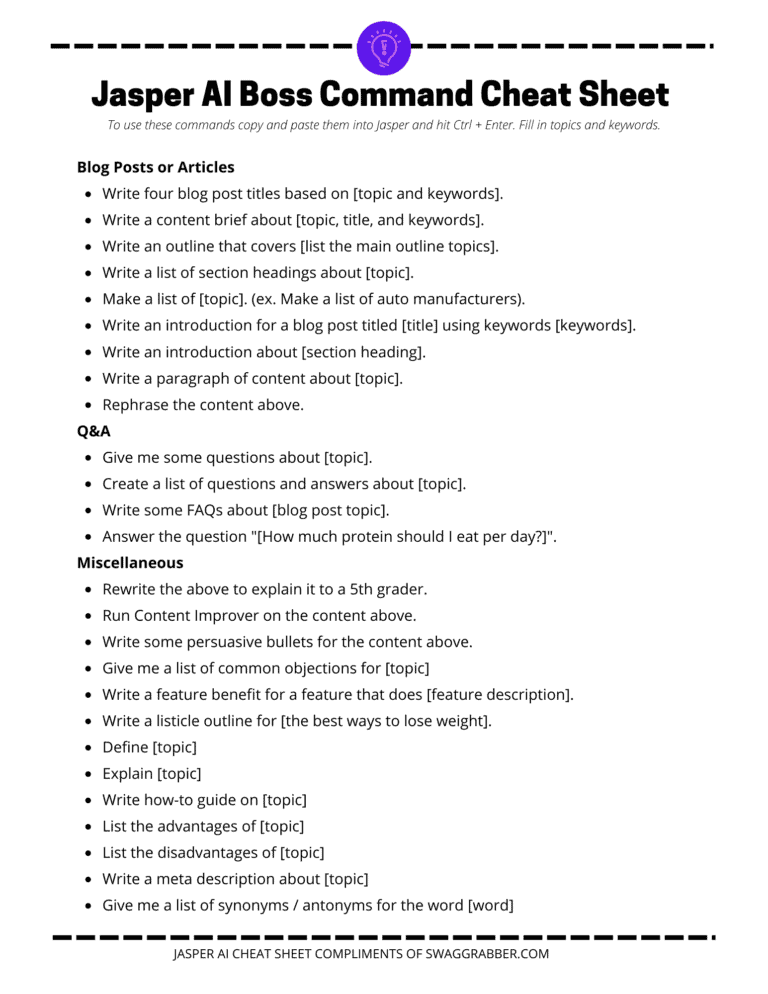 So if you're looking for a little help with writing articles, be sure to sign up for a free trial of Jasper AI. You won't be disappointed!
Here are some frequently asked questions…
How do I get Jasper AI for free?
To sign up for a free trial of Jasper AI, simply click here. Create an account and you will be able to start immediately. You will receive a five day trial and 10,000 words. Once you use that up you will need to enter a credit card to continue.
Is Jasper AI worth it?
If you write even a little this handy little program can save you a ton. You can create content in minutes not hours or days. There is no limit either. You could easily write 10 articles in one day!
How do I cancel Jasper AI?
Log into your account and go to Usage & Billing in your settings and scroll to the very bottom. You will see a cancel account button. Click on the cancel account button and please follow all the promptings in-app.