Paramount+ is offering a sweet deal for Black Friday – pay just $1.99/mo for 3 months! Or you can get Paramount+ with SHOWTIME for $3.99/month for 3 months.
This deal includes on-demand and live channels! Enjoy all of your favorite shows & movies from the comfort of your own home! After the trial, you will be charged $5.99 a month for the Essential plan or $11.99 a month for the Showtime Bundle unless or until you cancel.
Limited-time offer ends 12/3/23. New and former subscribers only.
What shows can you watch on Paramount+?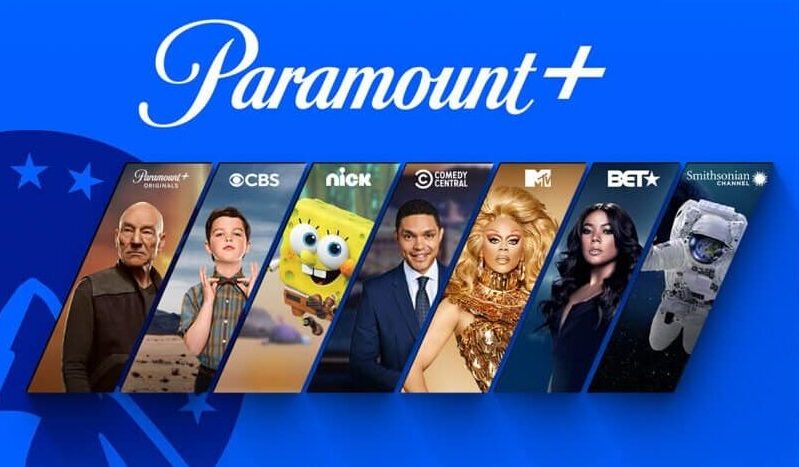 There's a ton of great programming on Paramount+, from classic shows like "Star Trek" and "The Twilight Zone" to newer hits like "Yellowstone" and "Schooled." And that's just the tip of the iceberg!
Here are the 10 shows you can binge watch with your trial…
Star Trek: Set in the future, "Star Trek" follows the crew of the Starship Enterprise as they explore strange new worlds and seek out new life and civilizations.
The Twilight Zone: A classic anthology series that tells tales of science fiction, horror, and suspense.
Yellowstone: Kevin Costner stars in this modern-day Western drama about a ranching family fighting to keep their land.
Schooled: A comedy set in the 1990s about teachers, students, and administrators at a high school in Philadelphia.
The Good Fight: Christine Baranski stars in this spin-off of "The Good Wife" about a group of lawyers working at an African-American law firm.
Blue Bloods: Tom Selleck stars in this police drama about a family of cops in New York City.
The Challenge: A reality show that pits teams of young adults against each other in physical and mental challenges.
Survivor: Another reality show, this time about a group of strangers stranded on a deserted island who must work together to survive.
Criminal Minds: A crime drama about an elite team of FBI profilers who track down serial killers.
The Young and the Restless: A soap opera set in the fictional town of Genoa City, Wisconsin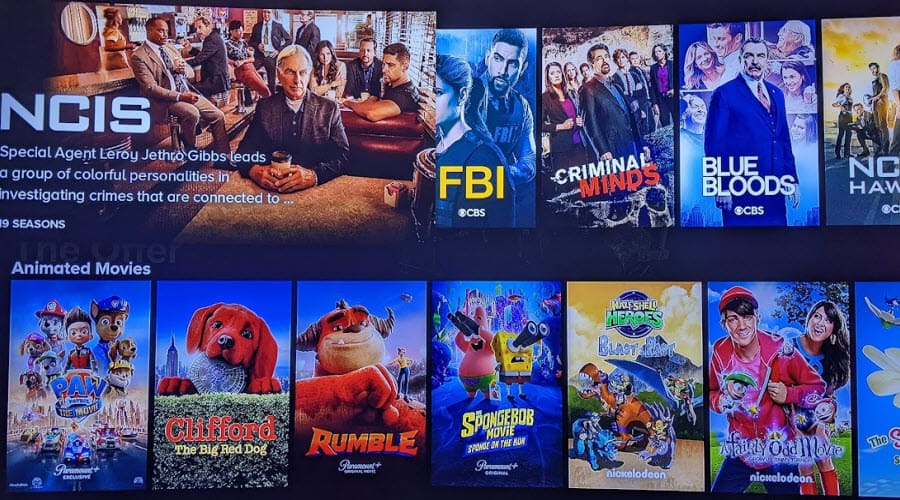 What are great movies available on Paramount+ right now?
There are a few great comedies available on Paramount+ right now. "The Naked Gun" franchise is always good for a laugh, and " Airplane! " is a classic.
If you're looking for something more recent, the Will Ferrell movie " Step Brothers " is also available. And if you want to watch a movie that will make you laugh and cry, " The Fault in Our Stars " is definitely worth checking out.
Here are the 10 movies on Paramount+ you can watch with your trial…
The Naked Gun: From the Files of Police Squad! – Leslie Nielsen stars as Lieutenant Frank Drebin, a bumbling but lovable police officer who always manages to save the day.
Airplane! – A spoof of disaster movies, "Airplane!" follows the story of a group of passengers who must land a plane after the crew is incapacitated.
Step Brothers – Will Ferrell and John C. Reilly star as two grown men who are forced to live together when their parents get married.
The Fault in Our Stars – Shailene Woodley and Ansel Elgort star in this adaptation of the novel by John Green, about two teens who meet at a cancer support group and fall in love.
The Other Guys – Will Ferrell and Mark Wahlberg star as two mismatched police partners who team up to take down a group of corrupt bankers.
Dinner for Schmucks – Steve Carell and Paul Rudd star in this comedy about a man who tries to impress his boss by finding the most eccentric person he can to be his guest at a dinner party.
Tropic Thunder – Ben Stiller, Jack Black, and Robert Downey Jr. star in this action-comedy about a group of actors who are making a Vietnam War movie and end up getting caught in the middle of an actual war.
School of Rock – Jack Black stars as a down-on-his-luck musician who poses as a substitute teacher at a prestigious prep school and turns his students into a rock band.
Anchorman: The Legend of Ron Burgundy – Will Ferrell stars as the egotistical but lovable news anchor Ron Burgundy in this comedy set in the
The Godfather: An American Epic- One of the most popular movies ever made, The Godfather is the story of an aging patriarch of an organized crime dynasty transfers control of his empire to his reluctant son.
Raging Bull: An emotionally self-destructive boxer's journey through life, as the violence and temper that leads him to the top in the ring destroys his life outside it.
What happens at the end of my trial?
Once your free trial is up, you'll have the option to continue using Paramount+ by signing up for a paid subscription. If you decide not to do that, you can cancel your account and won't be charged anything.
Whether you're a fan of movies, TV shows, or both, Paramount+ is a great streaming service that offers something for everyone. And with a free trial, you can try it out for yourself and see if it's the right fit for your household. So what are you waiting for? Sign up for your free trial today!
If you decide to keep it pay $9.99 per month for Commercial Free or $4.99 a month for Limited Commercials. Cancel anytime!