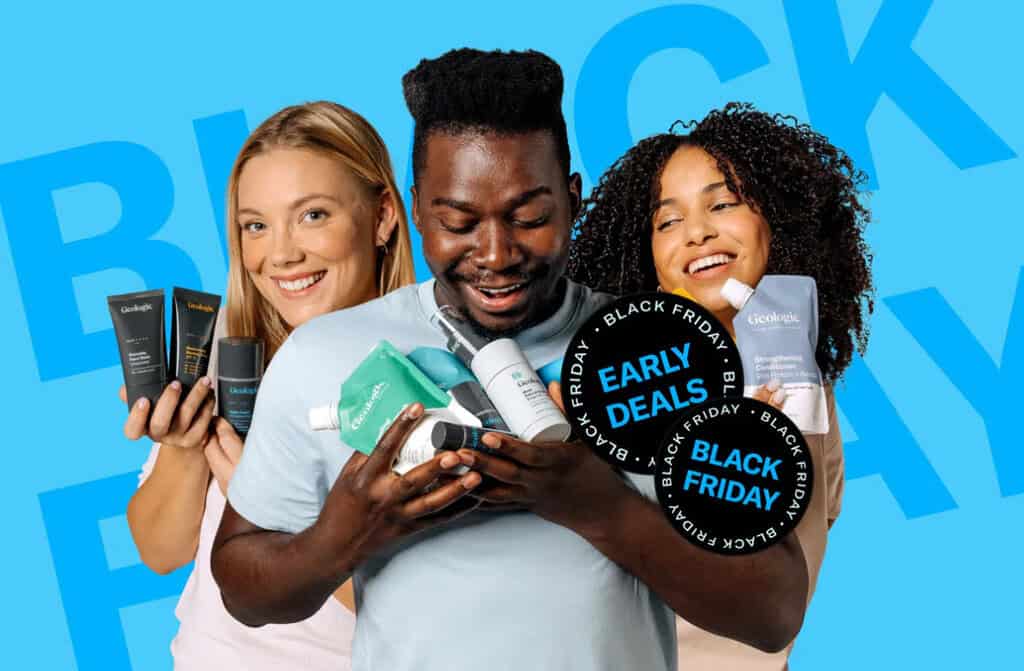 Get 94% off Geologie Trials – Custom Skincare for you!
Geologie is hosting an early access Black Friday sale. Enjoy 90% off and take another 40% off totaling 94% on all personalized trial boxes. Coupons are stackable and deducted automatically at check out. Trial boxes are priced at $2.40 and $3.00 (Normally $40 and $50). This includes FREE SHIPPING!
This is a fantastic time to try out their skincare programs! Just take a quick survey and they customize your skin care routine to fit you. It's for Men and Women!