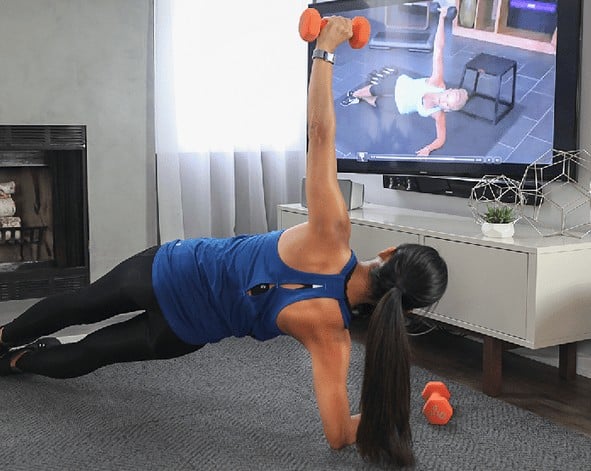 For a limited time, you can get a One Year Healthy U TV Premium for only $0.79. You'll get access to hundreds of the best streaming workout videos, calendars and healthy recipes plus 24/7 access to fitness experts. All for only $1.99 for the first full year!
Fitness is supposed to be fun! Don't waste your time searching YouTube for random workouts—let us map out your fitness journey for you. We put together effective programs, easy-to-follow workout calendars, and a community of like minded people to support you on your journey!

Check out our programs including kickboxing, dance, strength training, yoga & more! Get your butt kicked with a HIIT workout or challenge yourself with a low impact option. You will never be bored.
To get this deal:

CLICK HERE and click on "Sign up for only $0.79"
Fill out the billing information and get charged $0.79
Use the membership for one year. If you decide to keep it, pay $69 per year. If not, cancel anytime.
Hassle Free Automatic Renewal: By accepting membership, your benefits will automatically renew annually. At any time you may cancel the membership and get a refund for unused months or opt out of automatic renewal by contacting customer service at 1 (844) 278-2050 or emailing editor@gethealthyutv.com.
Find more free trials like this one here >>