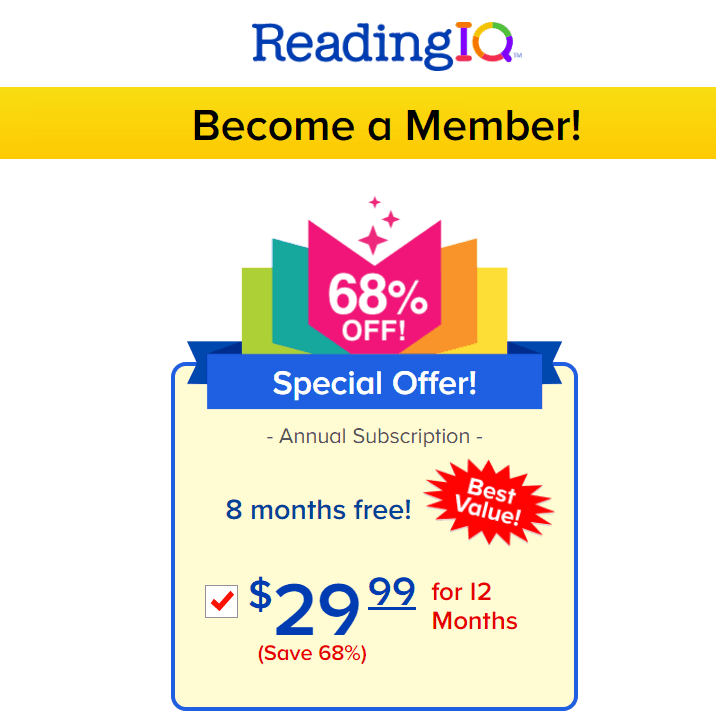 For a limited time, Reading IQ is offering 68% off their annual subscription which means you'll pay just $29.99 total for an entire year. That breaks down to only $2.49 per month!
Unlimited access to thousands of books. Anytime. Anywhere.
Accessible on desktops, tablets, and phones
Popular titles and characters that children know and love
All titles carefully curated for readers 12 and under
Book recommendations for every child based on his or her level
Ability to monitor your child's progress
If you aren't interested in getting an entire year, Reading IQ is offering a FREE One Month Trial. This will score you unlimited Reading for Kids 12 and Under for an entire month!
Award-winning titles, including Caldecott and Newbery Medal winners
Up to 3 children per account
Guided Reading and Lexile® levels available for thousands of books
Ability to preview the content your child is exploring
More than 700 professionally voiced titles
100% safe and kid-friendly environment