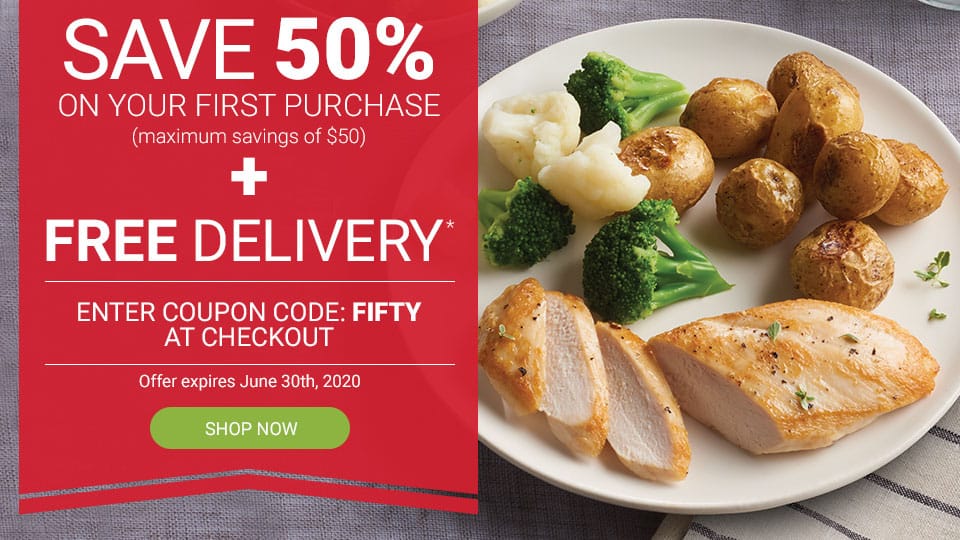 There is a new Schwan's Coupon Code available that will save you 50% off your first purchase. You can save up to $50 so you can get $100 worth of food for only $50 delivered!
This is an awesome chance to get groceries delivered to your home. Delivery should be free but I have heard from some that they were charged a $9.99 fee. It seems to vary by location.
We have used them several times over the years and it is always great. Pricing is competitive too – especially when you get an EXTRA 50% off!