Incredibles 2 HD Digital Rental Only $2.99
Posted on: November 18, 2018
in
Amazon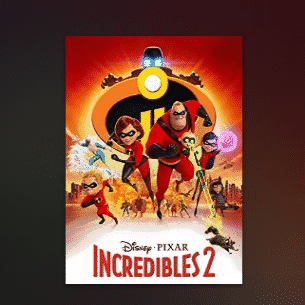 Amazon is offering a 48 hour rental of Incredibles 2 for only $2.99. You have 48 hours to watch it and you have 30 days to start watching.
Helen is called on to help bring Supers back, and Bob must juggle the daily heroics of home life. But when a new villain arises with a sinister plot, the Parrs meet the challenge together!
New to Amazon Instant Video?
You can stream movies from Amazon through your computer, iPad, or smartphone. Hook an HDMI cable to your computer and you can watch it on your TV too! Click here to learn more about it!
More Deals You Might Like...