Own the Movie School of Life for Only $0.99
Posted on: September 27, 2018
in
Amazon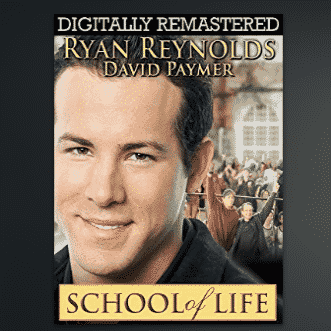 Amazon is offering the movie School of Life for only $.99. This isn't a rental – you can OWN it at this price!
Ryan Reynolds lights up the screen as the charismatic and hip Mr. D, a teacher whose lessons extend far beyond the classroom. A heartwarming tale of learning to appreciate every moment we're given, 'School of Life' is a funny and touching story about life in school, but more importantly, the human spirit.
New to Amazon Instant Video?
You can stream movies from Amazon through your computer, iPad, or smartphone. Hook an HDMI cable to your computer and you can watch it on your TV too! Click here to learn more about it!
MOVIE REVIEWS:

More Deals You Might Like...