Solo: A Star Wars Story Rental Only $2.99
Posted on: October 6, 2018
in
Amazon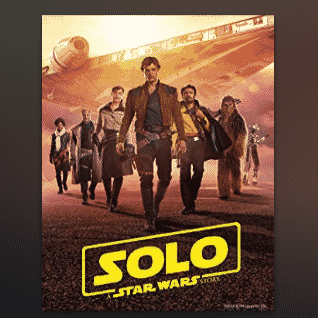 Amazon is offering a 48 hour rental of Solo: A Star Wars Story (Theatrical Version) for only $2.99. GREAT movie if you haven't seen it yet!
Through a series of daring escapades, Han Solo befriends his mighty future copilot Chewbacca in an epic adventure directed by Ron Howard and written by Jonathan & Lawrence Kasdan.
New to Amazon Instant Video?
You have 48 hours to watch it and you have 30 days to start watching. You can stream movies from Amazon through your computer, iPad, or smartphone. Hook an HDMI cable to your computer and you can watch it on your TV too! Click here to learn more about it!
MOVIE REVIEWS:

More Deals You Might Like...