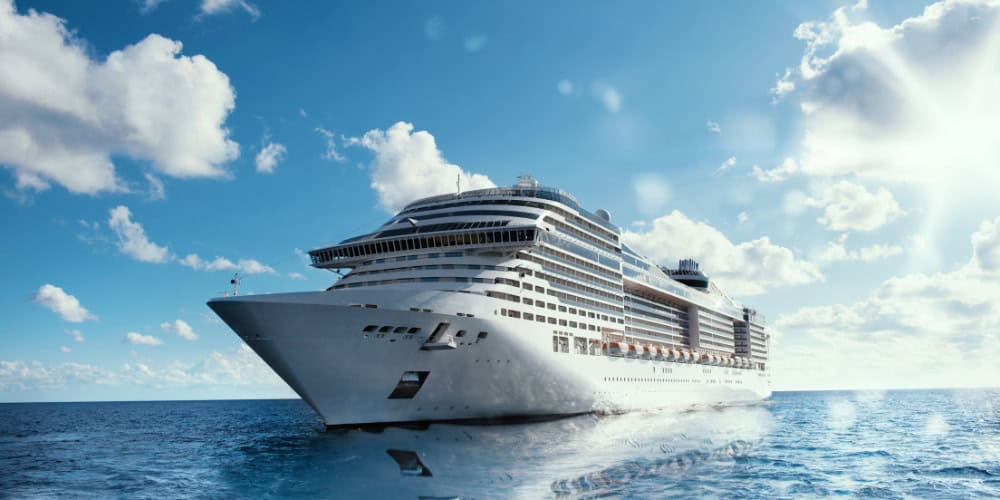 Whether you're a cruising veteran or a newbie without sea legs, you want to get the biggest bang for your cruising buck. The best tip is to be aware of all the extras charged to your room and don't go over budget. Many people do not realize that all-inclusive does not usually include alcoholic beverages, which can be pricey. Many internet forums discuss ways to smuggle a bottle of their favorite in their luggage but there are much easier ways to stretch a dollar:
Off-Season: Booking during the off-season or shoulder period can save you and your family a bundle. Do your research and choose your dates wisely. Traveling in winter months can save you a ton. It's still warm at most destinations but the discounts can be HUGE. It's also a great way to escape the winter!
Check Cruise Direct for some of the best deals available! Also make sure to call the cruise line you want to go on directly. A lot of times, they can get you better deals.
Cellular: Bring your cellular phone; you may need it at the airport, but don't use it on the ship. Unless your cellular plan is very lenient, a phone call here and there could cost you more than the cruise itself. Call your provider for details before you leave dry land. Get a calling card if you need to stay in touch!
Laundry: Generally, your ship has a full-service laundry and dry cleaning service to take care of all their passengers' needs. Convenient, but with a price tag attached. You can avoid this expense buy bringing your favorite detergent, encased in a zip top bag, as well as a dryer sheet or two. Find the coin laundry on board and get out of the sun for an hour or two. We post free samples all the time, these are great for traveling!
Excursions: Do your research – Google is your friend here. You can save a ton of money on many cruise-sponsored shore excursions by booking them yourself. It's not complicated; in fact, if you can handle booking a cruise, then you can handle booking an excursion. Read reviews and look for recommendations. Although be smart, in some countries it is better to stick with the ship excursions for safety reasons.
Drinks: Just like on land, drinks can be expensive. If you still want to treat yourself while on vacation, some cruises offer a "drink card" for a reduced, set price that can bring the cost down considerably. A similar product is also available for soda and coffee on many ships. Also many cruises will let you bring a bottle of wine (or two) per person and some sodas so check before cruising!
Upgrades: When you check in and get your room keycard, ask to be upgraded. If there are available rooms (and if you smile nicely), the staff is usually happy to move you to a bigger and better room at no additional charge. Also if you have cruised before with a certain line, they will normally upgrade you if there are rooms available!
Watch the Tipping: I am all about tipping but it can get excessive on ships. All of a sudden people come out of the woodwork on the last day wanting tips and you haven't seen them the whole trip. Watch your bill, because some ships automatically charge tips. You don't want to double tip. Well maybe for your cabin steward and his cute little towel animals!
Enjoy your first cruise but remember to keep your eyes open for deals as well as for overpriced items. Nothing ruins a trip faster than an empty wallet.