Do you know the difference between Amazon Prime and Netflix? While they do have several similarities, they have their differences as well. In this post, we'll dive into what you need to be aware of when it comes to choosing the best streaming platform for you.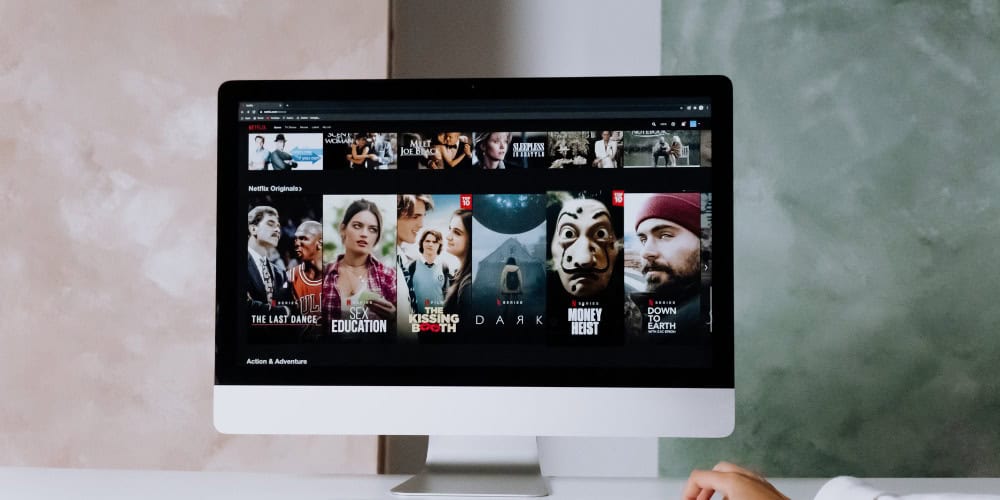 I was asked the other day about these two programs and I thought I would share my thoughts on them since we have both…Remember to do your own research as well so that you can make the best decision. Both have their perks!
Amazon Prime Instant Videos VS Netflix – Side by Side Comparison
While both of these online avenues offer many services, here are what stands out and needs to be compared. You need to consider the price differences as well a the offerings to be able to make your own choice.

What are the cost difference and offerings between the two?
An Amazon Prime membership is $139 a year ($14.99 per month – must be paid at once) and this includes access to Instant Videos, free two-day shipping on all Prime purchases (HUGE!!!), access to the Kindle Lending Library, and more.  The Netflix membership is $12.99 per month (plus tax – pay per month) and allows you access to thousands of movies and shows from just about anywhere that you are.
My personal thoughts?
I like both of these programs for different reasons. I am going to try and be neutral and just give you the details of what you get video-wise with each one. BUT as you can see the Amazon Prime Membership has lots of perks. Can't help pointing that out – I LOVE my Prime Membership!
The other reason that I really do like both of these streaming services is that they offer movies for kids, families, younger audiences, and adult audiences as well. It makes it simple to filter through and find the titles and movies that intrigue me the most.
Netflix
Netflix by far has more videos, kids shows, and TV series. There really is no comparison here. (although Amazon is getting better at adding in more choices!) We have found that new movies show up faster, and the amount of kids shows is phenomenal. They recommend about 100 items to you on your main page and those suggestions often lead to really great discoveries.
You also have the option to search for items. We have had about a 50% success rate in finding movies we want to watch (whether new or old). Netflix rocks because you can stream videos just about anywhere. So far we have watched movies on our laptops, cell phones, Kindle, and all of our TVs. This is great when you are on a road trip or stuck in a Doctor's office because you can pull up a show anytime.
To watch on a TV you will need an HDMI cable to connect a laptop to the TV. Or you can use a compatible device, which includes Wii, Xbox, PS3, Roku, Blu-ray, or AppleTV. So far we have tried the Wii, Roku, Blu-ray, and AppleTV. All work well and stream like a dream as long as you have a good internet connection.
Amazon
Amazon has fewer movies but appears to have more TV series. While they don't offer as large of a selection, you do have the ability to purchase movies/shows at a discounted price. (and now they are even offering new releases at a great price, too!) We have noticed these are about 30% – 50% less than an on-demand movie. Mainly for one reason, you don't pay taxes.
A movie is about $2.99 on Amazon that is over $6 with On Demand. Another bonus is they offer newer movies at discounted prices a lot – $.99 per rental. There are not as many viewing options for Amazon Instant Video. On top of the free movies you get the extra perks that come along with a Prime Membership, so for a few dollars more a month you get the extras. So far we have been to watch it by hooking a laptop to the TV using an HDMI cable, Blu-ray player, and Roku. There are quite a few compatible devices available so you might want to check the list to see if you already own one.
Streaming options for Netflix and Amazon
You can actually stream both easily from anywhere that you are. Some of the easiest streaming options you'll find more details about below.
Roku
I also want to mention a few options for streaming both of these. The Roku is amazing it is a small box that can be transported anywhere and hooked to almost any TV. You can access both Amazon and Netflix as well as quite a few other channels through this box using your existing memberships. They also have Angry Birds which is interesting on a big TV…LOL.
We love this box because we can move it around the house as needed and just attach it to the TV we want to watch on. This is great if you don't want to buy multiple devices and want the option to watch in multiple rooms. These run between $50 – $100 to purchase, no monthly fee.
Apple TV
Another option is AppleTV. We had one and don't use it anymore once we got the Roku because the Roku does a whole lot more. You can stream Netflix, but not Amazon. Also, you can stream pictures (Roku can to) and play music IF you have an iTunes account. This might be great if you are an Apple person but we aren't so it didn't seem that great to us.
If you are planning on upgrading to Blu-ray or buy a new TV, you might want to watch for compatible devices because you can now stream Amazon and Netflix through most of them. This makes it really convenient and you can get a compatible Blu-ray for as low as $75. To me, this is the best option because you can get a Blu-ray that will do just about everything the Roku will do for the same amount of money. See all eligible devices here.
As always, both do offer great benefits that can have you watching great shows and movies in no time at all. You just have to weigh out if you're wanting to watch movies and TV only or if you're wanting to have in some extra perks as well like 2-day shipping and books.
Other differences between Amazon Prime and Netflix?
It's also important to note that with Netflix, you can cancel at any point in time that you want, which means that you can pay a small monthly fee once and never have to do it again. But when you pay for Amazon, you're committing and paying for the entire year upfront. Just something else to think about when it comes to this service.
Netflix also tends to remove their shows quite frequently and shake things up a bit. This can be both good, and bad. Amazon Prime pretty much keeps a steady library full of options that you'll be able to access as you want.
Truth be told, a lot of people have both of these services and find that between the two of them, they have more than enough shows and movies to watch.
I hope this helps if you have been debating between the two services. If you have any questions, post them below!