For stay-at-home moms, running a business from the comfort of their own home can be the perfect way to make some extra cash and still have time for Netflix binges and naptimes!
From freelance services like copywriting and social media management to selling handmade crafts online, there are lots of opportunities.
It can be both rewarding and nerve-wracking to stay at home with your children. If you need an extra source of income but can't leave your home, there are many unique business ideas for stay-at-home moms that can generate income.
Check out our top 15 list of businesses perfect for busy moms who have just enough time to take on something new!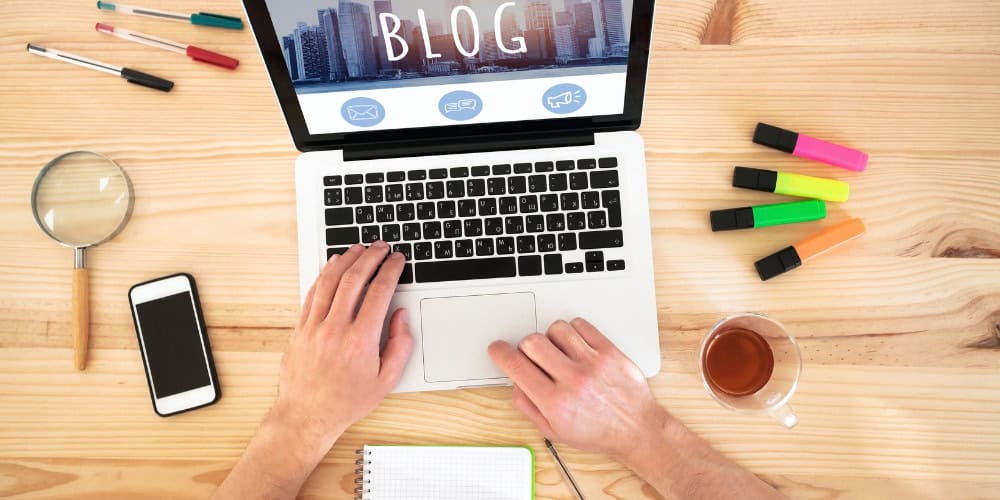 1. Create a Blog
Having a blog is one of the most popular ways for stay-at-home moms to make money from home. Getting started is a relatively simple process, and there's not much technical knowledge required. Plus, you can work on your blog whenever it fits into your schedule—even if that's late at night after your little ones are fast asleep.
The power of blogging lies in sharing your knowledge, experiences, and advice. With a blog, you can write about a variety of topics and share your expertise with the world.
Creating digital products and offering services are some ways to monetize your blog. Stay-at-home moms can earn money blogging from the comfort of their homes. With a bit of dedication and hard work, stay-at-home moms can make a full-time or part-time income from blogging.
Learn how to start a blog for only $5.00!
2. Become a Virtual Assistant
Becoming a virtual assistant is an ideal business idea for stay-at-home moms. Unlike freelancing, you won't have to look for clients and negotiate the terms of the project before you get started.
You may even be able to make a steady income from your virtual assistant job if you can find ongoing or retainer clients. As a virtual assistant, you provide online services like administrative support, social media management, data entry, customer service, and more.
Fiverr and Freelancer are great sites to start searching for positions on!
3. Start an Online Store
A stay-at-home mom can start a successful business by opening an online store. You can easily set up a website, create your products or even sell someone else's products. A full-featured store can be created quickly with a website builder.
You choose the product niche you want to focus on, stock your virtual shelves with products, attract customers and start making sales. It's a simple, cost-effective process!
Another great idea to make some easy money is by selling your used baby clothes. You don't have to invest in getting stock or managing inventory. Simply sell the old baby clothes that no longer fit.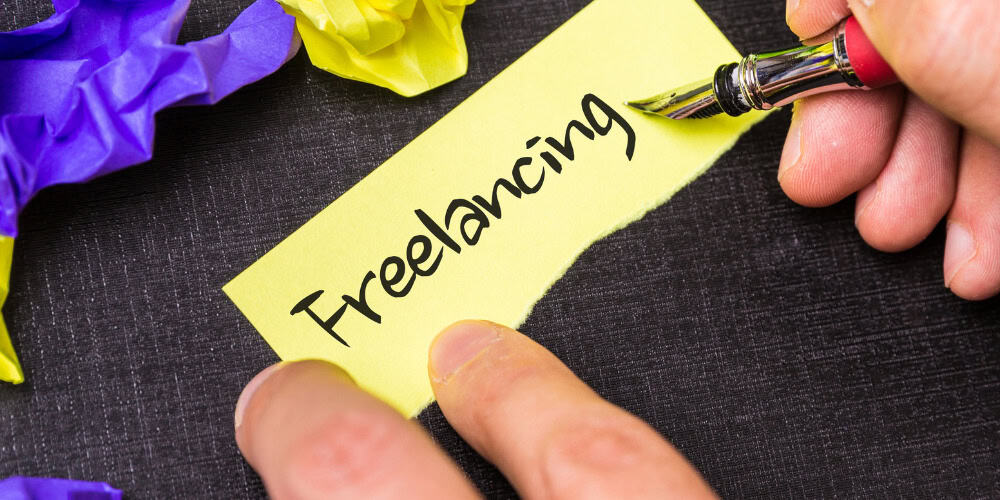 4. Offer Freelance Writing Services
Are you a proficient writer? Do you love spinning creative and attractive words? Become a freelance writer if this is what you want to do! Registering on popular marketplaces will enable you to become a freelancer.
Make sure you create an attractive portfolio that showcases your writing skills. As soon as your profile gets noticed, you will start getting offers from people who need help with written assignments in various niches.
5. Offer Social Media Management Services
If you are a social media enthusiast, then offering social media management services could be the perfect business for you. If done properly, social media can drive a significant amount of traffic to any business.
You can help small businesses and entrepreneurs with creating engaging content, curate interesting conversations, and promote their products or services on different platforms.
Many businesses hire freelance professionals to handle this role as it requires in-depth knowledge of the various platforms and constantly changing algorithms.
You could also offer packages such as "Facebook Boost" or promoting content which will help clients get more exposure through effective and targeted campaigns.
6. Sell Cosmetics Online
Everyone loves a good makeover, but often we don't have the time to go out and shop in-store. Selling cosmetics online can be the perfect opportunity for stay-at-home moms to make money while catering to their customer's needs without ever leaving home. Depending on your target audience, you could specialize in selling items such as natural skin care products or makeup kits.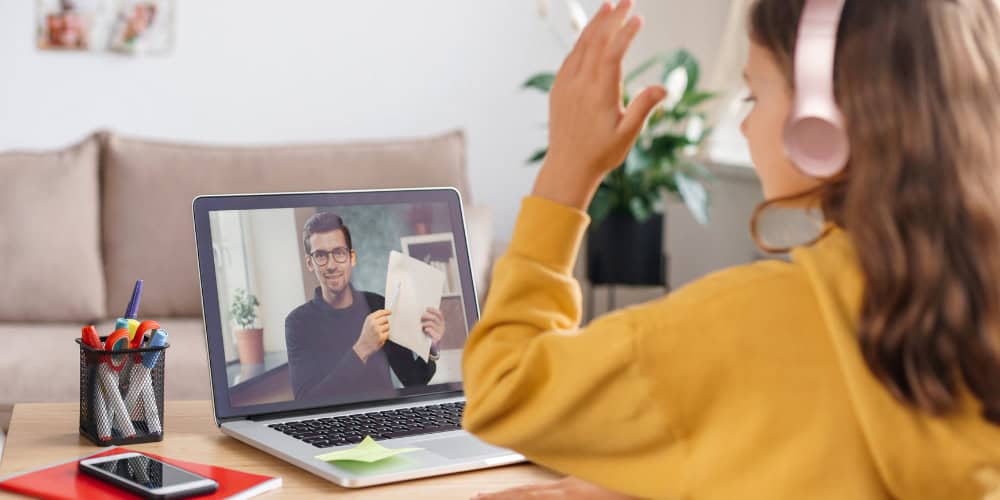 7.  Become a Tutor
If you have experience in a particular subject, why not use it to make some extra money? You can offer personalized tutoring services from home.
This can be anything from answering homework questions to preparing students for an important test. With the right resources and some dedication, you can help students of all ages succeed in their studies while also earning some income.
8. Start a Kid's Clothing Store Online
This can be an especially rewarding business as it gives moms the chance to draw upon their creativity and put their design ideas into action. While it can take some upfront costs to set up a shop online, there's the potential for your store to be lucrative if you stock items that are in demand with kids and parents alike. This may be the perfect venture for you if you have an eye for fashion! You can even visit the URL here to learn how to create kids' merch with your designs.
9. Start a Cooking or Baking Business At Home
If cooking and baking are your passions, then why not turn them into a business? Starting a cooking or baking business from home is a great way to make some extra cash!
Think about what type of food you love to make and decide how you want to reach your potential customers. You could start by offering your services on catering websites, contributing recipes or writing articles for local food publications, or going the brick-and-mortar route and selling homemade goodies at local farmer's markets.
10. Become an Affiliate Marketer
Another great business idea for stay-at-home moms is becoming an affiliate marketer. Promoting the products or services of others is the basis of affiliate marketing. You have probably seen people promoting products on Facebook or YouTube – this is what they are doing. Selling products to make money!
All you need to do is find products that you think could help or benefit your target audience, then share a unique link to those products on your website or social media accounts. Whenever someone clicks on the link and purchases the product, you get a commission from that sale.
11. Design Stationary and Sell It Online
If you're creative and appreciate the beauty of stationery, this may be the perfect business for you. A computer and design programs are all you need – no fancy equipment is required. Minted is a fantastic site to start doing this one!
But before getting started, research your competition and get ideas of what customers are looking for. Then design some awesome greeting cards, notepads, thank-you notes, postcards, and more. Set up an online store or advertise through e-commerce platforms to start selling and make money from home.
12. Social Media Consulting
Whether you are a beginner or an expert in social media marketing, there is great potential to make money by helping businesses develop their social media strategies.
Spend some time researching the best practices for small business owners and start creating plans for your prospective clients. Once you've created the perfect plan, offer a package of services that includes everything from creating a posting schedule to setting up profiles on different platforms and coordinating with other teams as needed.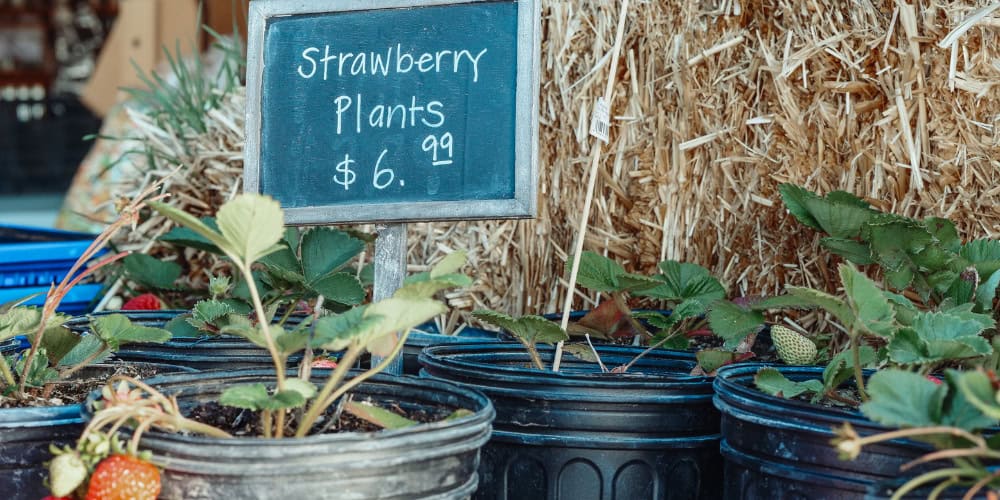 13. Grow Plants for Resale
Turn your green thumb into a business opportunity! A small business growing plants for resale can be started if you have enough space and resources. Flowers, succulents, and herbs are easy to grow and can be sold at local farmer's markets or online.
First, research what types of plants will best suit your climate and investment budget. Invest in the proper supplies (pots, soil, fertilizer) and begin propagating your picks- when the plants grow big enough you can start selling them!
14. Online Boutique or Storefronts
Another great way for stay-at-home moms to earn extra cash is by setting up an online boutique or storefront. You can sell items such as clothes, accessories, jewelry, beauty products, and more.
A computer and some inventory are all you need to get started. Online stores are an excellent business idea if you are skilled at styling! Create beautiful tablescapes with trendy items that people won't be able to resist buying.
15. Personal Chef Preparation & Delivery Service
If you have a passion for cooking and enjoy creating delicious meals, then a personal chef preparation & delivery service is the perfect business idea for stay-at-home moms. You can create exciting recipes and whip up gourmet meals with the ingredients your customers provide.
People are always looking for convenient ways to enjoy tasty and nutritious meals – why not make it easy for them by delivering meals right to their door? As long as you have the skills and tools necessary, getting set up should be a breeze.
Conclusion
Being a stay-at-home mom doesn't mean that you have to give up your career or financial independence. With technology advancements and the rise of the gig economy, there are now plenty of ways for stay-at-home moms to make money from home.
From becoming a home delivery service to a freelance writer, there are plenty of unique and profitable business ideas for stay-at-home moms to make money. With a bit of creativity and dedication, stay-at-home moms can make money from the comfort of their own homes and still have time to take care of their families. Get your free target baby welcome kit.