If you're planning a trip to Disney World, you may be wondering what's worth splurging on and which things can be skipped. While it's important not to go overboard with spending, there are some things that are definitely worth the extra dollars.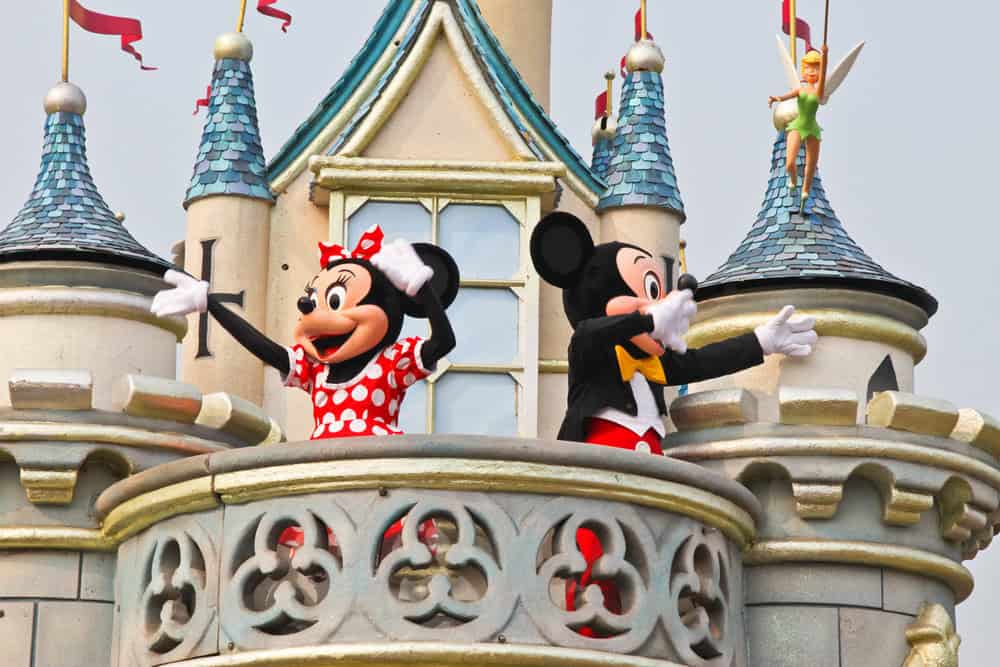 What You Can do at Disney World for FREE!
The Magic Kingdom is the heart and soul of Disney World. It's where dreams come true and where you can experience all your favorite Disney characters and rides.
But what many people don't realize is that the Magic Kingdom offers so much more than just its famous rides. If you want to save some cash, there are plenty of other activities at Disney World that don't cost anything! So you can fill your trip with free stuff and just splurge on the thing you and your family REALLY want!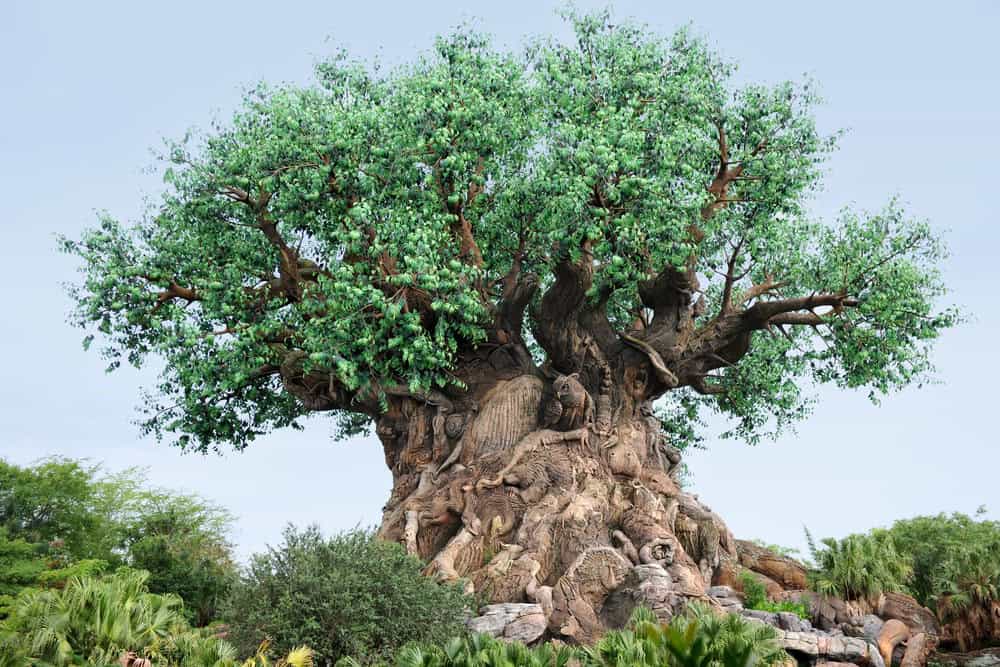 One of the best experiences in the Magic Kingdom is simply walking through its beautiful grounds, taking in all the gorgeous scenery and enjoying the live music and parades that take place throughout the day. The Tree of Life is a must visit!
Another great experience is meeting all your favorite Disney characters – from Mickey Mouse to Anna and Elsa from Frozen – who are usually located near the entrance of the park. It's a great way to get the family together and take pictures that will last a lifetime. Easily done for free with a cell phone or camera!
From checking out the store windows in Main Street U.S.A., taking part in scavenger hunts at Animal Kingdom, or watching the fireworks shows – there's something for everyone!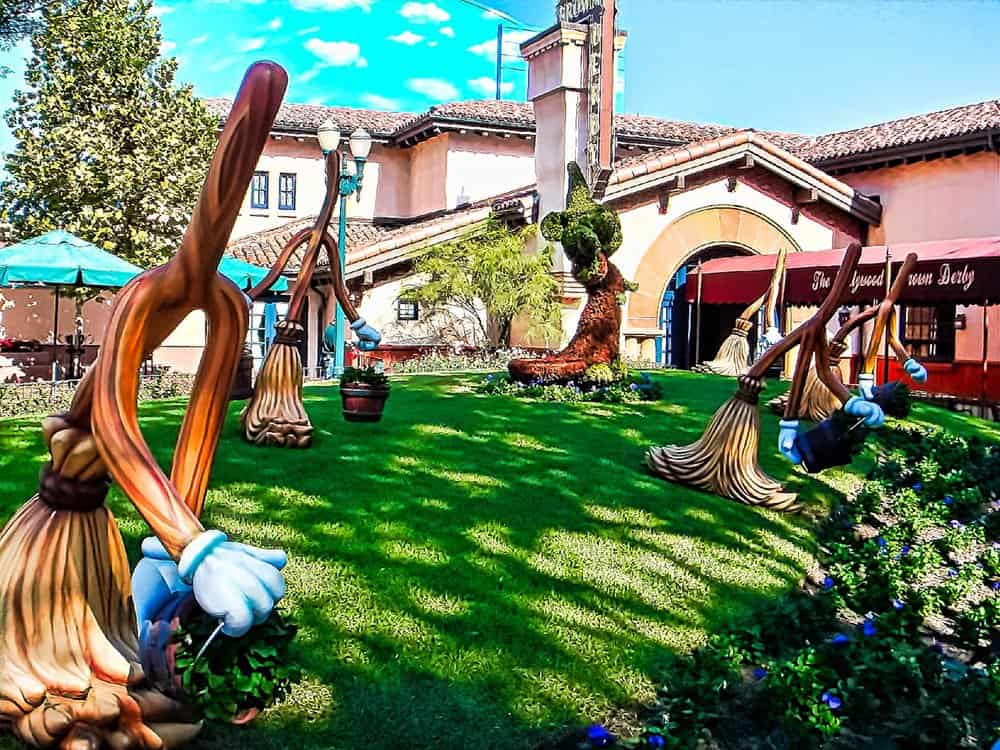 What is worth the splurge at Disney World?
The trick is you need to figure out before hand what is really important to your family…do they want to meet a character or ride a certain ride, or get a certain thing. This will help you determine what to spend your money on.
Here are some of the bigger ticket items that can really make a trip amazing…
Park Hopper Tickets
Yes, they're expensive. But if you're only going to Disney World for a few days, trust us when we say that park hopper tickets are worth it. With these tickets, you can visit more than one park per day, which means you'll be able to see and do more. And isn't that what a trip to Disney World is all about?
On Site Hotel Rooms
Staying at an on-site Disney World hotel can mean big savings in the long run on things like parking. Not only do these hotels offer discounts and special deals, but they also provide you with perks like early access to the parks, free transportation (like monorail rides) between resorts and parks, and a plethora of other amenities.
Parks like Animal Kingdom have rooms where the animals will come right to your window!
Character Dining Experiences
One of the best things about visiting Disney World is seeing all your favorite characters up close! The character dining experiences at Disney World offer an unforgettable chance for guests to interact with these beloved characters while having a delicious meal.
Whether it's Mickey Mouse and Friends in Fantasyland or Princesses at Cinderella's Royal Table, many of these meals come with photo opportunities, autographs, and hugs from classic characters like Goofy and Donald Duck – making them worth every penny if this is what your kiddos want.
FastPass+ / Genie+
If you're planning a Walt Disney World vacation for 2023, you need to know that free FastPass+ has been permanently retired and replaced by Genie+ and Lightning Lanes. With this service, you can make reservations for certain rides and attractions ahead of time, which means you won't have to waste time waiting in line. Trust us, it is worth every penny especially if you are doing a short trip. Lines can be HOURS long. These will save you a ton of time and headaches!
Genie+ includes most of the Lightning Lanes at each park, but each park also has two rides with individual Lightning Lanes that aren't a part of Genie+. Prices begin at $15+tax per person per day, but prices in excess of $25 also happen on busy days.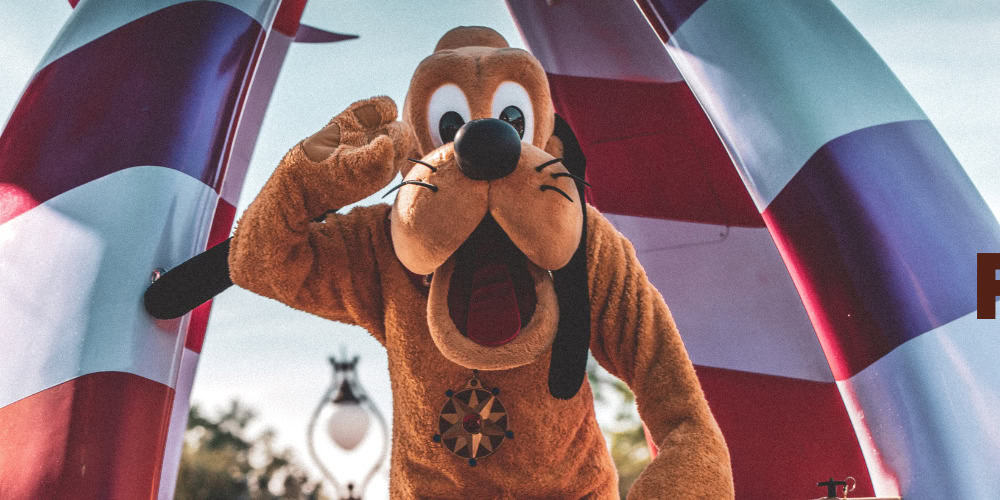 Special Photo Packages
Disney offers special photo packages that include premium prints and digital files from professional photographers who roam around various areas in all four parks – so you don't have to worry about taking blurry photos yourself or relying on selfie sticks for group shots. It is handy having the option to get amazing photos everywhere. You will have memories forever and can choose from hundreds of photos when you get home.
These packages can also include access to exclusive showings of parades, firework displays, or other behind-the-scenes events where you'll have perfect lighting conditions for snapshots with your favorite characters!
Like I said these are some things you CAN get, while some things fit for some families, they don't fit for others….
What Should you Skip Purchasing at Disney World?
Of course everyone WANTS the amazing trip to Disney with all the bells and whistles like what we shared above. Trick is…most people can't afford that. Even if they could, who really wants to spend thousands on a trip to Disney?
Here are some ways you can save BIG and not have to really skimp…

Souvenirs
Disney World souvenirs can be incredibly expensive and often don't provide lasting value for the money spent. Instead of buying a bunch of small items, consider buying souvenirs before hand or after you get back.
Shop Disney sells almost everythign sold in the park at a fraction of the price!
Bottled Water & Soft Drinks
It's easy to get dehydrated in the Florida heat, but you don't need to buy bottled water or soft drinks at Disney World! Not only are they expensive, but you'll end up carrying them around all day. Instead, bring reusable bottles with you to fill up with free water available at various locations throughout the parks.
Character Meals
While character meals can be fun, they can also be some of the most expensive dining experiences at Disney World. Unless you're absolutely sure your kids are going to love it, skip them and opt for cheaper alternatives that offer just as much fun but without breaking the bank.
Parking Fees
If you're staying off-site or if you plan on taking a lot of trips back and forth to your hotel throughout the day, parking fees can add up quickly. To avoid this expense, consider taking advantage of complimentary Disney buses or shuttles that run to and from the parks.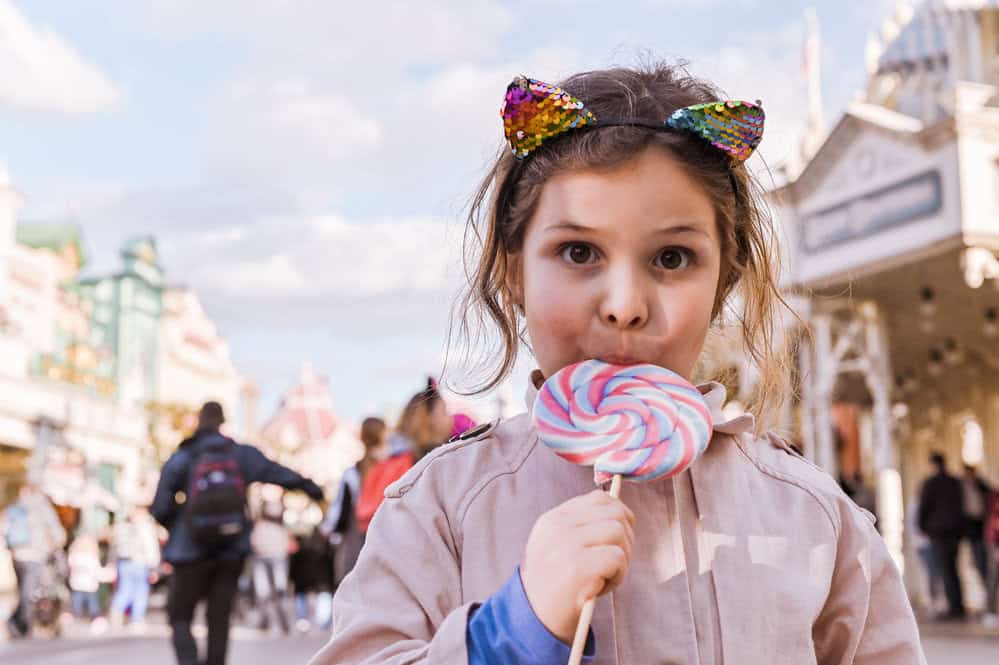 High-Priced Snacks
Snacks can be surprisingly expensive at Disney World, so it's important to make sure to take some with you. Pack a few snacks ahead of time so you don't have to spend money on overpriced treats while in the park. Consider hitting a candy store before your trip to buy some special treats like big lollipops. Pretend you bought them there!
With a little bit of planning, you can save yourself some serious cash!
Autographs
Avoid buying anything that requires a character to sign it! Not only are these items expensive, but the characters don't always sign them accurately (if at all). Plus, you're likely to be disappointed with the final product. Instead, take photos of your kids with their favorite characters and make those memories last.
Overpriced Gifts
While it's nice to give gifts to commemorate your trip, resist the temptation to buy overly-expensive items just for their Disney branding. Look for unique gifts that won't break the bank but still provide an enjoyable experience for everyone involved!
There is Disney gear everywhere in Orlando, look outside the parks to find cheaper items if you need it then. Of course you can always get them at Shop Disney!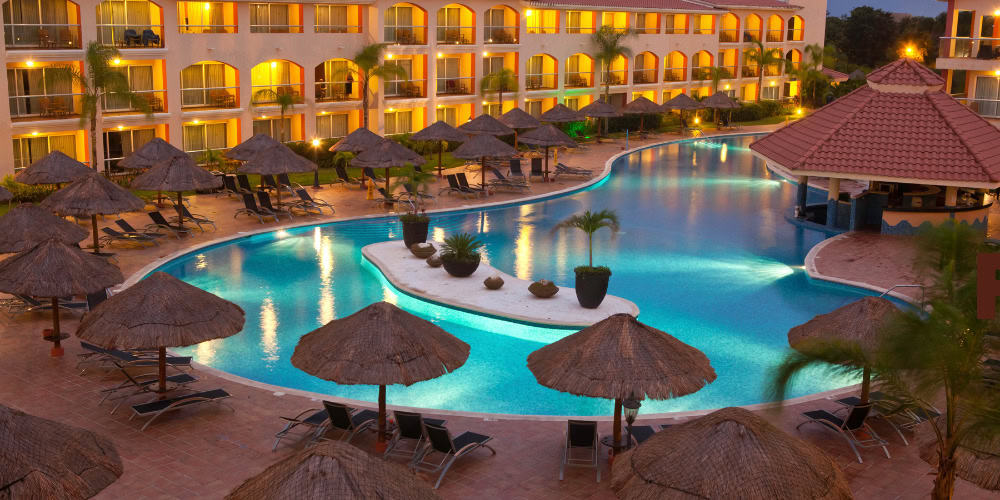 Resort Upgrades
Many resorts offer upgrades that come with a hefty price tag. Unless there's something absolutely unique to the room, skip these upgrades and look for cheaper alternatives that still provide an enjoyable experience and amentities if you decide to stay on site..
Costumes & Accessories
Don't be tempted to buy costumes or accessories in the parks as they can often cost more than if you bought them elsewhere. Instead, consider shopping around before your trip so you can find budget-friendly options that will still make everyone feel like part of the magic! Thrift stores and friends are great places to find gently used costumes the kiddos can wea at the park. Better than buying new!
Expensive Souvenir Photos
Professional photographer packages are expensive, so opt for taking your own photos and videos of your trip instead. With a little creativity, you can create cherished memories without breaking the bank.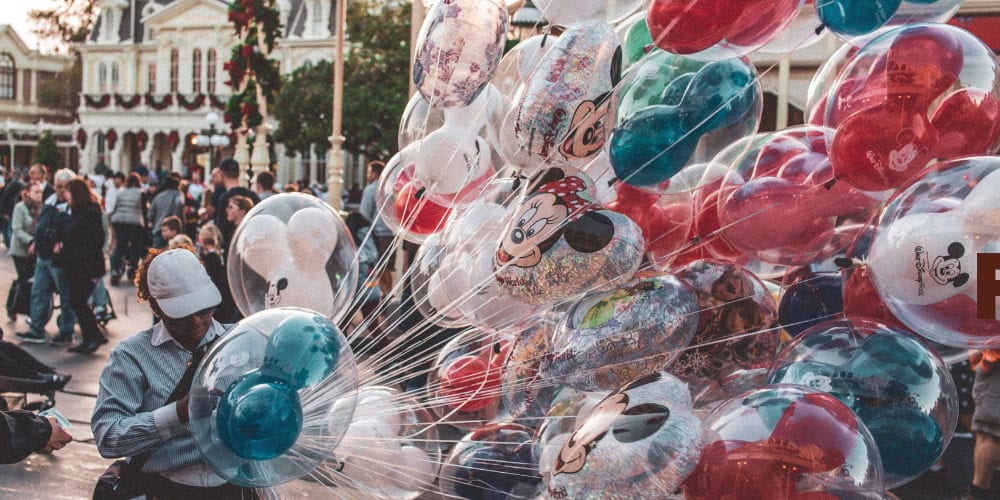 Special Experiences
While special experiences like VIP tours or guided backstage passes sound fun, they often come at a hefty price tag. Unless this is something you have been dreaming about for years, opt for more budget-friendly options that won't break the bank.
In-Park Wi-Fi
Don't be tempted to pay for in-park Wi-Fi unless absolutely necessary! Most cell phone plans offer free data roaming and there are plenty of free Wi-Fi hotspots throughout the park – just make sure you ask for the password before getting connected.
Tips & Gratuities
Tipping is not required in Disney World, so don't feel obligated to do so. However, if you received extraordinary service and want to show your appreciation, a small tip is always appreciated!
Hopefully by using some of our tips, you can enjoy all that Disney World has to offer without breaking the bank. With a little bit of planning and research, you can create lasting memories without having to worry about overspending during your vacation. Enjoy!