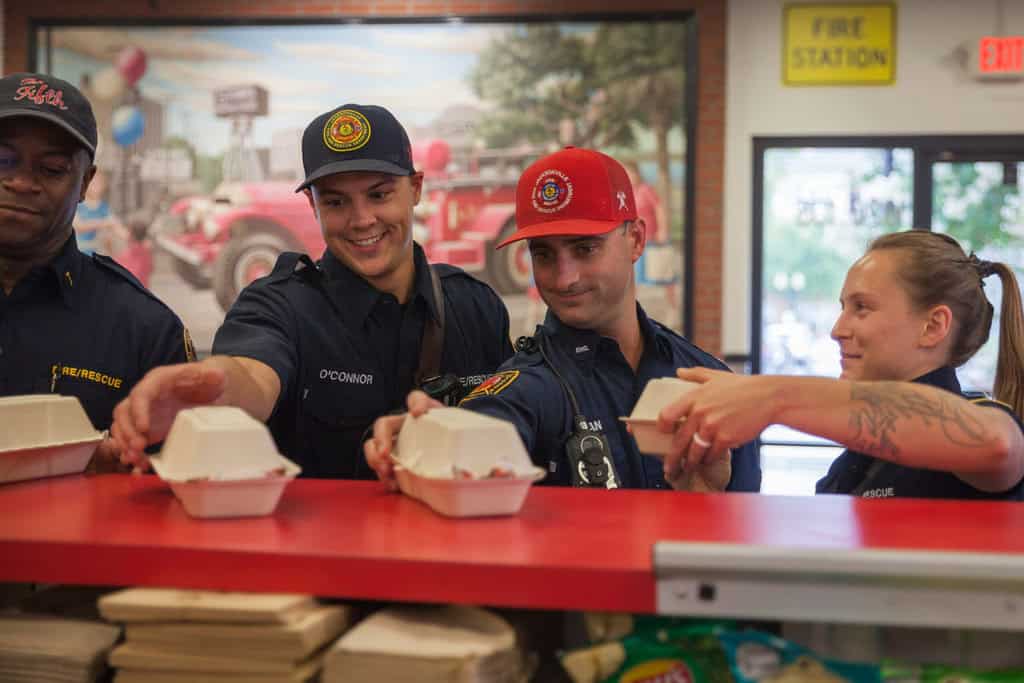 National First Responder's Day is Friday, Oct. 28. Many restaurants offer freebies and awesome deals to thank those that make our world a safer place. Make sure to tell any first responders you know to snag these freebies!
2022 National First Responder's Day Deals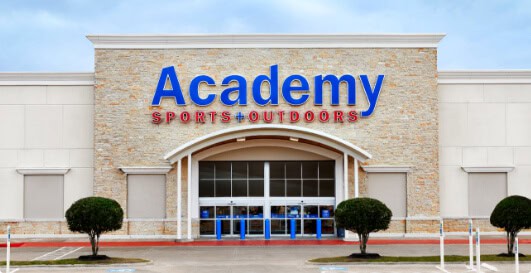 First responders, veterans and active service members get a 10% discount Oct. 28 to Nov. 13 in store and online.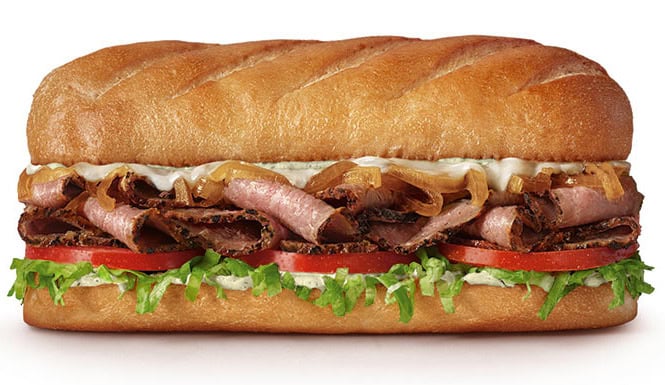 Firehouse Subs is celebrating and showing appreciation to local heroes by offering all local firefighters, police and paramedics and EMTs in uniform a free medium sub with any purchase throughout the day. Make sure to join Firehouse Subs Rewards!
This tasty offer is valid for fire fighters, EMTs, paramedics, hospital staff and police officers!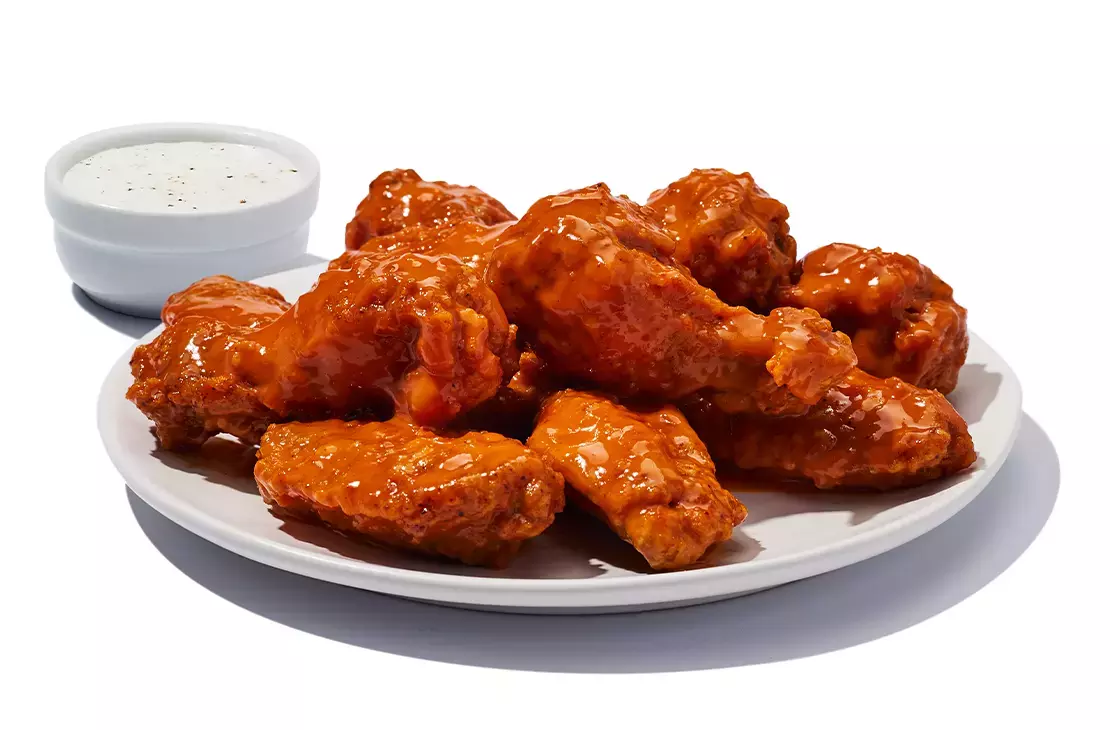 Hooters is offering 10 free boneless wings with the purchase of any 10 of Hooters' extensive styles of wings to EMTs, hospital personnel, firefighters and police officers. On October 28, first responders in uniform or presenting a valid first responder ID can enjoy the complimentary offer for dine-in only at participating Hooters locations across the U.S.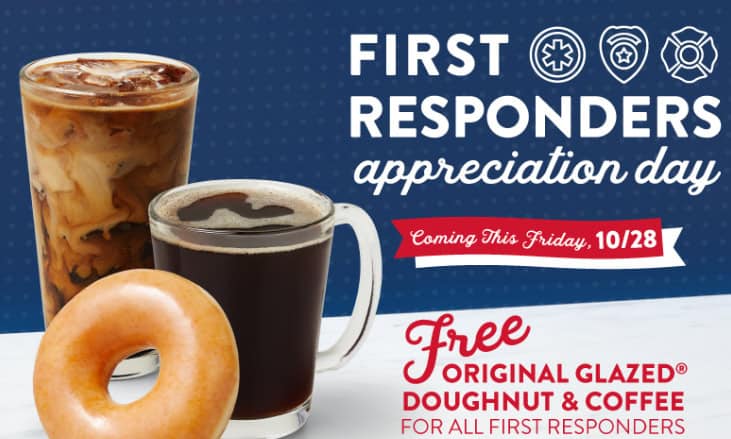 Free doughnuts and coffee. Just stop by your local Krispy Kreme shop and show your ID or badge to receive your free doughnut and coffee.
Lowe's
Lowe's is offering $10 off a qualifying purchase worth at least $75, redeemable from Oct. 21 through Oct. 28.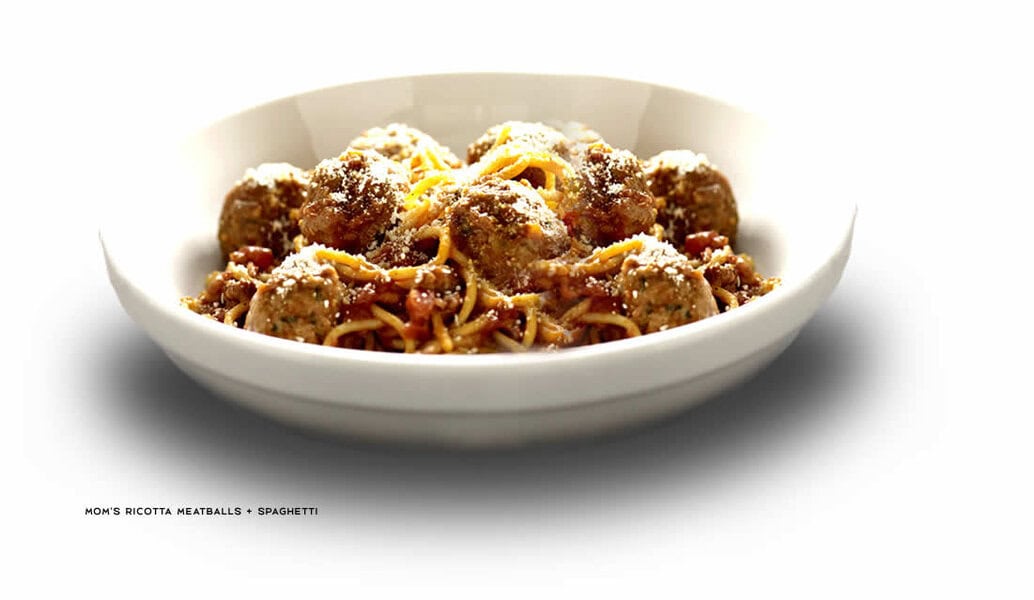 First responders can stop by Macaroni Grill to get an order of Mom's Ricotta Meatballs + Spaghetti for FREE from now through October 31st. One free order PER visit. Yes, they can get free pasta everyday through the end of the month!
LEARN MORE
First Responder's Restaurant Discounts All Year Long
It's not just on National First Responder's Day – some restaurants offer discounts all year long. Here are the ones we know of…
All year long, Carrabba's offers a Heroes Discount of 10% to service members, veterans and first responders. Just show ID.
Emergency personnel, including EMTs, firefighters, police, military and federal law enforcement can get 15% off for up to $1.50 off at El Pollo Loco. Just ask for the discount and show a badge if you're wearing your work uniform.
Firehouse Subs Firefighter Discount
In honor of the men and women who this restaurant is named after, Firehouse Subs will give a free soft drink to all on-duty firefighters in uniform. Offer valid at participating locations only.

Outback Steakhouse Heroes Discount
All teachers, nurses, doctors, medical staff, military veterans, servicemen and women, police, firefighters and first responders get 10% off their entire check all day, every day (with valid medical, state or federal service ID). See details.
Police officers, firefighters and EMTs with proper ID can get 10% off all purchases made in-store. This promotion is running indefinitely, and eligible ID includes a valid badge that verifies your status as a police officer, firefighter or first responder.
First Responder's Store Discounts All Year Long
Adidas – Heroes Get Rewarded
Verified medical professionals, first responders, nurses and military members get 30% off their purchases both online and in stores and 20% off at factory outlet stores. Professional verification is required via ID.me. Not valid with other promotions.
Blue Apron is showing its appreciation to doctors, nurses, hospital employees, first responders, teachers and military personnel by offering $110 off the first four boxes with free shipping on the first box. All you need to do is go through the ID.me verification process.
If you're looking for outdoor-focused footwear and accessories as a nurse, medical provider, first responder or military member, you can get 20% off at Chaco using ID.me. Keep in mind that teachers can get 25% off orders of $49.99+.
If you're a nurse, teacher, first responder, military member or government worker, you can get a $20 Costco Shop Card when you join Costco and verify your status through ID.me.
Health care workers can use the code SUPERHERO20 for 20% off online footwear purchases. Keep in mind that this deal only applies as long as the stores are closed.
Home Chef provides 50% off your first purchase and 10% off subsequent purchases if you're a doctor, nurse, hospital worker, first responder, teacher or member of the military and you complete ID.me verification at checkout.
Hunter
Both health care workers and first responders can get 20% off at Hunter when purchasing full-price items. All you need to do is verify your eligibility.
Hush Puppies
As a thank-you to the military and nurses, Hush Puppies is offering 15% off. Teachers and students can also get 25% off. To get the discount, you'll need to use ID.me.
Keen
Keen is offering a variety of discounts on its footwear. There's 20% off for nurses and teachers, 30% off for government employees and veterans, 40% off for first responders and 50% off for active-duty military members. Just go through ID.me to snag the savings.
L.L.Bean
All medical professionals, including doctors, nurses, technicians, medical researchers, hospital workers and other professionals in the medical field, can get a 15% off promo code.
Overstock
You'll be happy to know Overstock is offering free Club O membership for first responders, nurses and medical providers. On average, you can earn $55 in Club O Rewards each year.
Puma
This sneaker and apparel brand is offering 20% off for nurses, doctors and first responders, while service members and teachers can take 10% off.
First responders, nurses and military can all get discounts on their purchases, with no item exceptions. You must verify your status to get the savings.
Under Armour is recognizing those on the front lines by offering a 10% off discount for military members, first responders, health care workers and teachers who use ID.me verification.
Vera Bradley
If you're a nurse, first responder, teacher, military member or even a student, you can get 15% off at Vera Bradley when you go through ID.me.
Vineyard Vines
Medical workers, including nurses and doctors, get 15% off their Vineyard Vines orders. A professional ID is required to be approved and receive your discount code.