Are you looking for additional ways to make money on your grocery bill? You'll be surprised how easy and fast it can be with the help of these 5 amazing apps!
Best Grocery Cash Back Apps for 2023
Brandclub
You can get $20 or More FREE from Brandclub! I earned $37 in 10 minutes – for real! Once I linked my Target account I got paid on ALL of my past purchases that had eligible bonuses! I was then able to cash out $22 immediately!
With the Brandclub app, you can earn cash rewards when you shop and engage with your favorite brands. Earn real cash. No confusing point systems or gift cards. Just real cash transferred to your account.
Earn cash back by engaging with brands any way you choose.
Purchases – Get cash back on everyday purchases.
Membership – Get rewards and exclusive offers when you join.
Social Media – Earn rewards when connecting with your favorite brands.
Surveys – Get paid to take surveys from your favorite brands.
Content – View the latest content from brands to earn rewards.
Reviews – Share your perspective with global brands.
Affiliate – Get paid a commission for every affiliate sale.
Advocacy – Get paid for each club member you refer.
---
CoinOut
CoinOut is a free app that lets you earn cash back on your everyday purchases. Upload any receipt in the app and earn cash back. You don't have to find specific deals or take time to see if a certain retailer is on the program. Just snap and earn!
Receipts need to be uploaded within 2 weeks of original purchase and include date, retail name, items purchased, bill amount and be readable. Our software will cancel non receipts or non readable transactions automatically.
---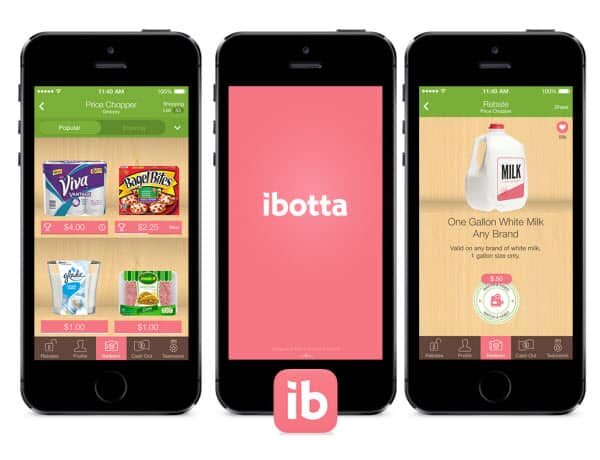 Ibotta
Ibotta is a great way to earn some extra money on the side. With this app, you can earn cash back on your grocery shopping. simply download the app, create an account, and start adding offers to your list.
Once you've completed your grocery shopping, take a photo of your receipt and upload it to the app. Ibotta will then deposit money into your account based on the offers you redeemed. You can withdraw your earnings through PayPal or Venmo once you reach a $20 balance.
---
Fetch Rewards
Fetch Rewards is an amazing app that makes it easier than ever to start making extra money. This app allows shoppers to scan their receipts and get rewarded with points which can then be redeemed for various rewards, such as gift cards, discounts, and more.
The best part about Fetch Rewards is that it can be used at almost any store, so you don't have to worry about going out of your way to find a participating retailer. Furthermore, the app offers special deals and bonuses when you shop at certain stores or purchase specific items. All in all, Fetch Rewards makes it easy to make extra money without having to go too far out of your way.
---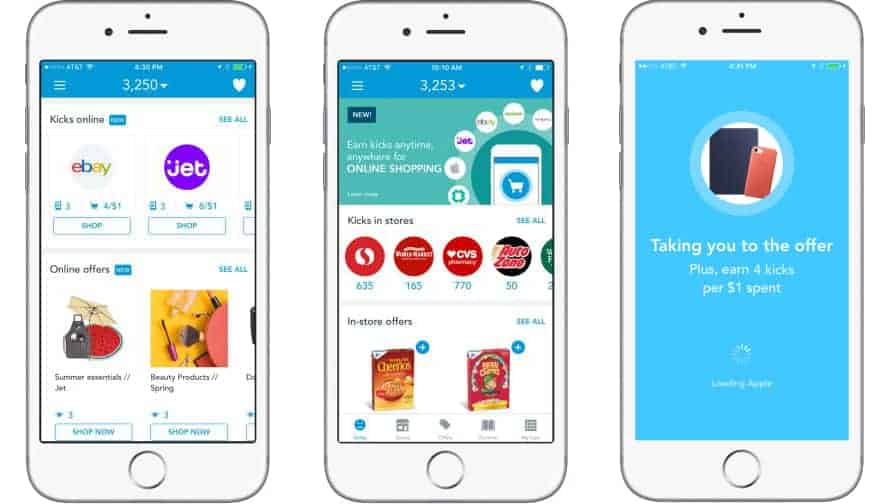 Shopkick
Shopkick offers something that no other loyalty or rewards program can – the ability to get discounts just by walking into a store. This innovative app combines the features of a rewards program with mystery shopping, allowing users to receive rewards without having to make any purchases. All they need to do is open the app and scan products in-store for points, which can later be redeemed for rewards.
Shopkick also offers exclusive discounts and special deals that are available only through the app. These discounts can range from free items to deep discounts on products, making it easy for users to save money while shopping. The rewards grow with each visit, as users accumulate points which can be used towards even bigger discounts and exclusive offers.
In addition to shopping rewards, Shopkick also offers users the chance to earn bonus points for completing in-app tasks such as surveys or watching videos. The app also features achievement badges that recognize user loyalty and offer extra bonus points.