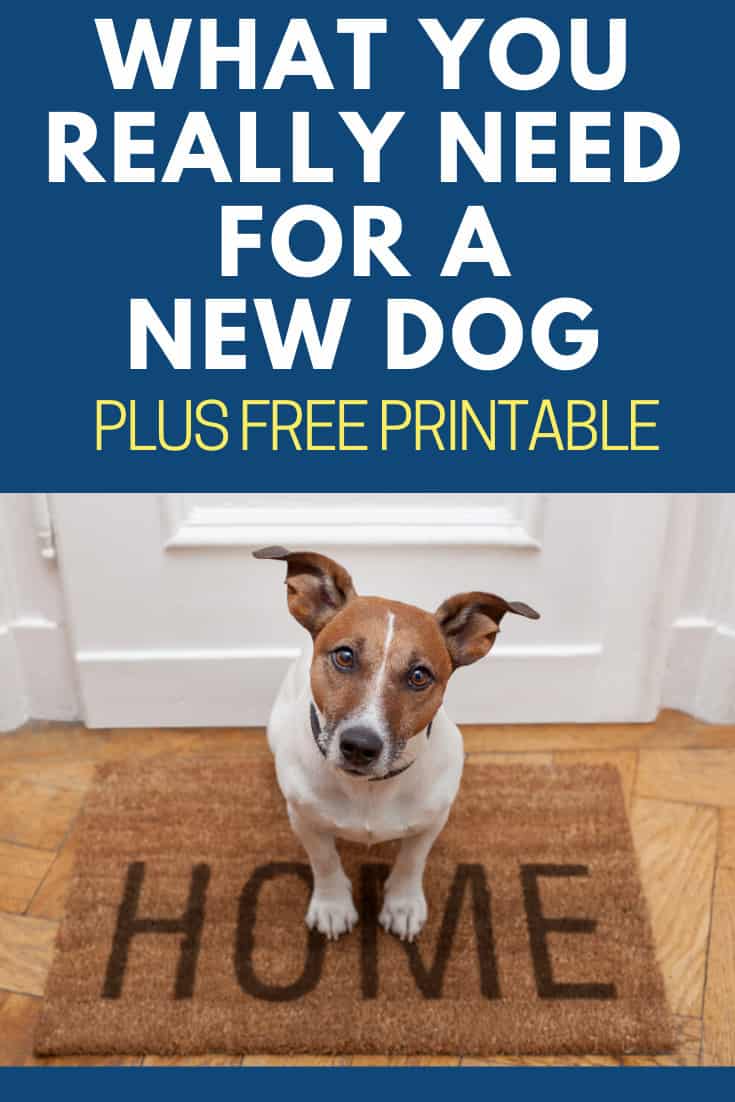 What You Really Need for a New Dog
When you make the decision to bring a new dog home, you need to make sure that you are ready for the responsibility, ready to give them loving comfort and that you have everything you need to bring a new dog home.
Don't you just need a collar, a leash, dog food and something for them to eat out of?
Well, that's a start, but there are a few more things that you'll want to have to make yours and your dog's life a little easier. Lots of people don't know what the necessities really are and that's where this advice for what you really need for a dog comes in handy.
Necessities for a New Dog:
A collar or harness, complete with required dog tags.
Harness style work great. If you get a larger puppy, consider the no-pull style harness, these are the BEST!! Especially if your new baby is a big one!

A strong, good quality leash.
Retractable leashes are great for letting them wonder, short leashes are better for training.
Food and Water Bowls
You will also need to get an appropriate sized water and food dish. Every dog has different dietary needs. I had found little aluminum bowls at my local dollar store!
Ways for Pups to be Outside
If you do not have a fenced-in yard, a tie out is always a great idea to keep your new dog from wandering off but able to have time outdoors.
Pee Pee Pads
So many people do not realize how much Pee Pads come in handy, especially if you are adopting a young dog or an untrained dog.
New Vet
The name and number of your local veterinary office is also really helpful if you have any questions. Ask friends and family members for recommendations.
Other Items That Can Make a New Dog Easier:
A pet bed or crate, if you decide to do crate training
A dog brush
A pet gate
To keep them out of certain areas. I have found used ones before on Craigslist or at my local thrift store.
Dog Safe Cleaners
Pet-safe cleaners should be used to replace all of your unsafe cleaners. Especially at their level where they can digest them.
Dog nail trimmers
Dog shampoo


Poop bags


Pooper scooper.
MUST have if you have a small yard!!
Dog toys
It's either these are your shoes!!
Tips for a happy healthy dog:
Walk with them often.
Snuggle them even more.
Play ball with them.
Let them sleep on the furniture.
Love then unconditionally
Let them lick the empty peanut butter jar clean.
Take them to the dog park.
Let them run on a beach.
Let them jump into a lake or river, even if they shake it all off on you!
Go to McDonalds or Dairy Queen and get your dog their own ice cream cone.
Take them on a vacation with you.