Weddings can get EXPENSIVE! Normally the most expensive part of the wedding is the reception and food is a BIG chunk of that. It typically costs between $15 – $100 per head (or more!!!) to cater a wedding, depending on the menu and other factors.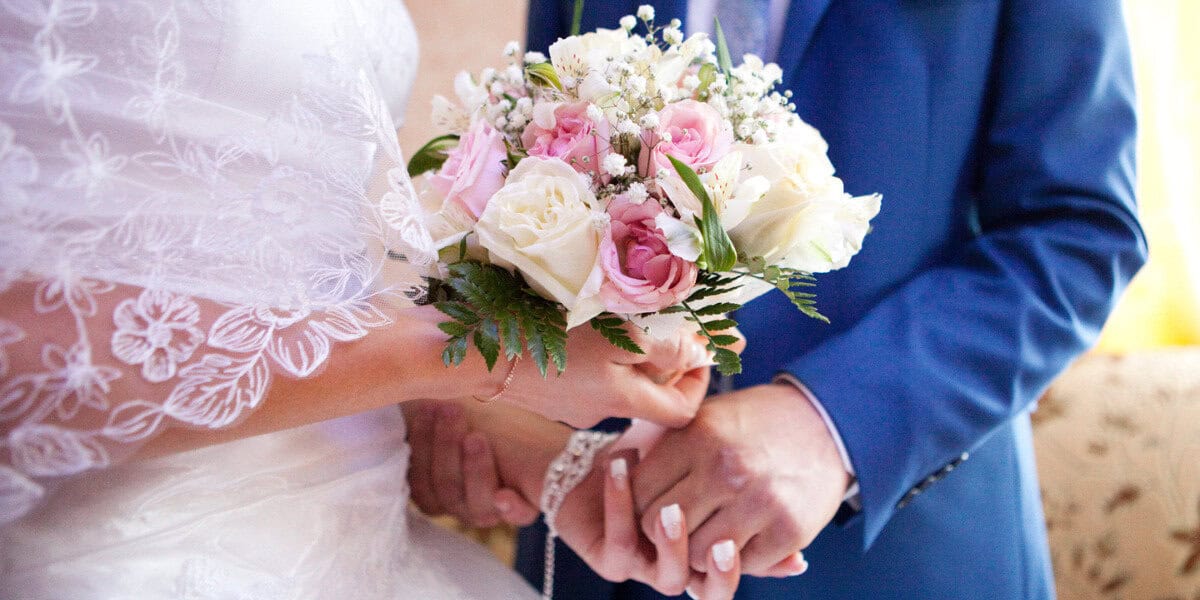 Do-it-yourself catering can help you save a significant amount of money, giving you more to spend on other aspects of your big day. Catering your own wedding may seem like a daunting task, but with careful planning and execution it can be a fun and rewarding experience – not to mention a great way to save money.
FREE Printable Reception Checklist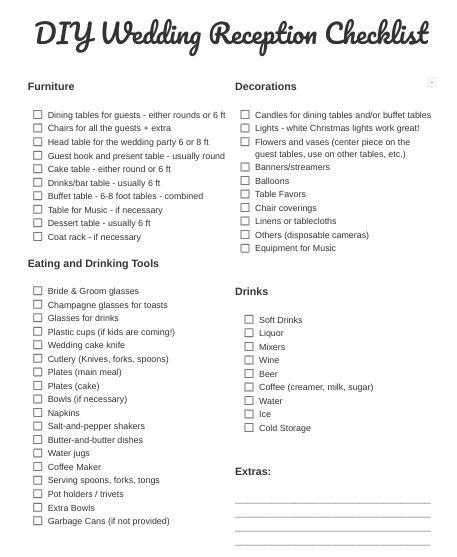 Of course, the key to successful self-catering is organization and advance planning which is why we have created this handy DIY Wedding Reception printable checklist to help keep you organized!
It is simple but will help, it includes….
Reception Needs Checklist
Food Checklist
Extra Sheets for notes!
If you want something more complete, check out ETSY for more complete planners like this one…
How to Cater Your Own Wedding
1. Make a list of everything you'll need, from serving dishes and utensils to food storage containers and coolers. This will ensure that you have everything you need on hand come serving time. The free printable reception checklist will help with this one!
2. Make a budget and stick to it. This is probably the most important step in catering your own wedding. Figure out how much you can realistically spend on food and beverages, and then make sure you stay within that budget.
3. Choose simple, yet elegant, menu items. You don't need to go overboard with an elaborate menu to impress your guests – simplicity is often key. Stick with classic dishes that everyone will enjoy, and avoid anything too complicated or fussy.
4. Consider choosing a menu that can be prepared in advance. This will make things much easier on the day of the event. Consider make-ahead items like casseroles, quiches, and sandwiches.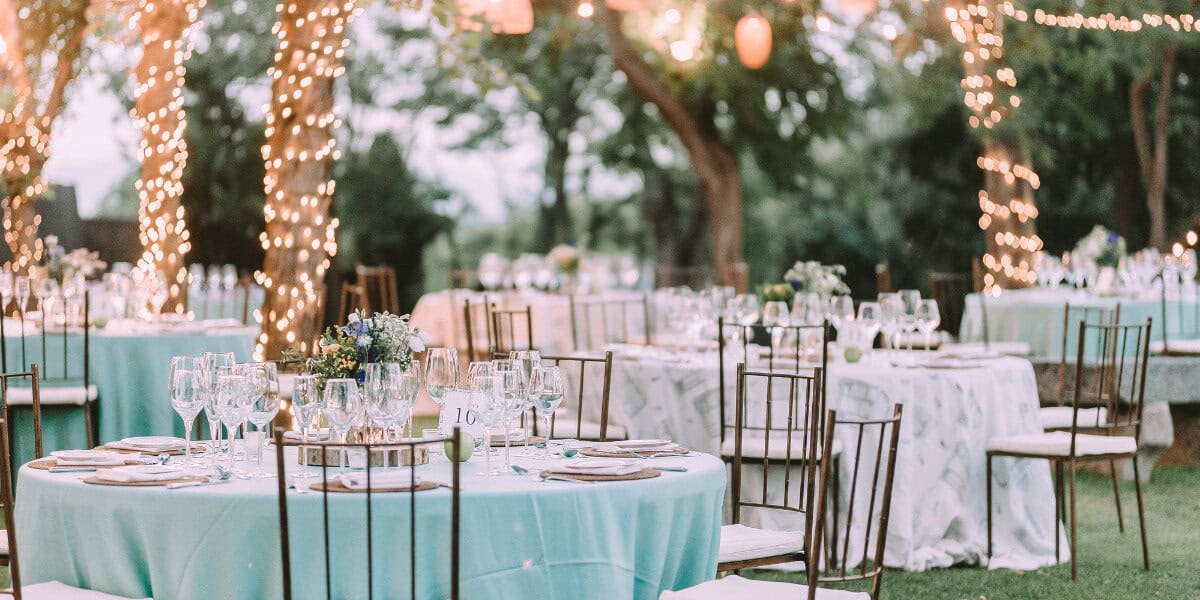 5. Shop around for the best deals on food and drink. This is where your budget planning will come in handy. Compare prices at different stores, and don't be afraid to haggle a bit to get the best possible price. Buying in bulk can help save a ton!
6. Recruit friends and family to help with the cooking and preparation. This can be a great way to get everyone involved in the wedding festivities.
7. Delegate tasks to friends and family members. In order to make your job easier, assign someone to be in charge of each food item, and have others responsible for setting up, serving, and cleaning up afterwards. Make sure to have one main person that oversees everything. Here are the roles you need to fill…
Main organizer to keep up with everyone
Guest organizer – someone to help the reception flow
Cooks
Kitchen help
Bartender
Clean-up crew
Gift organizer
Returner of rental equipment
Tip giver-outer (make sure that any hired help gets paid/tipped)
8. Prep meals ahead of time. Make use of your oven, stovetop, and slow cooker to prepare hot dishes ahead of time. This will free up valuable counter space on the day of the event.
9. Set up a buffet style serving area so that guests can help themselves to food as they please. This will minimize the need for servers and make things more relaxed.
10. Plan ahead and be organized. The more you can do ahead of time, the better. Make a detailed list of everything you need to buy, and then stick to it when you go shopping.
With careful planning and execution, you can pull off a beautiful and affordable wedding that your guests will remember for years to come.
Want to make extra money with your phone? 
Here are our top picks for the best money-making apps out there: