If you're looking for easy camping crockpot meals for your next camping trip, look no further! Whether you've had a long day of hiking or just want something quick and easy to prepare, these recipes are the perfect solution. All you have to do is combine your ingredients into the slow cooker before leaving on your trip and come back to an amazing meal!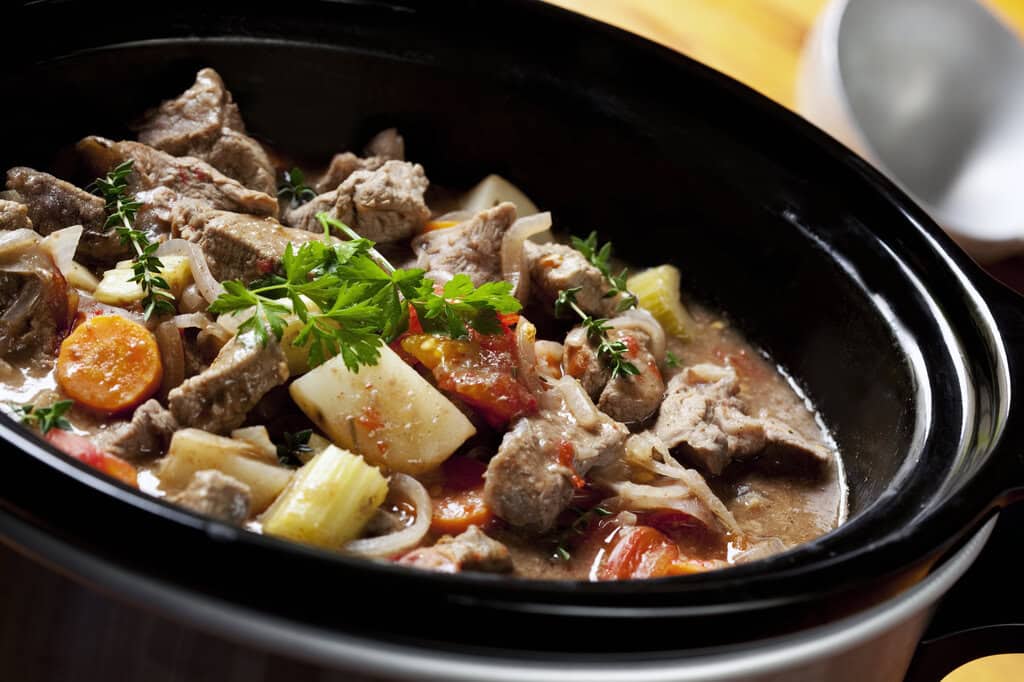 We used to camp a lot both in a tent and in our travel trailer. A Crockpot or Instant pot ALWAYS went with us. A slow cooker just makes a delicious meal very easy. Whether we were at the beach or a National Park, you can make these anywhere you have power!
From slow cooker chicken recipes to soups to chili, there's something sure to satisfy everyone in your group. For a delicious dinner after a long day outdoors, try one of these simple crockpot meals.
You could even have leftovers you can keep in the cooler for the next day lunch – just reheat in the crockpot!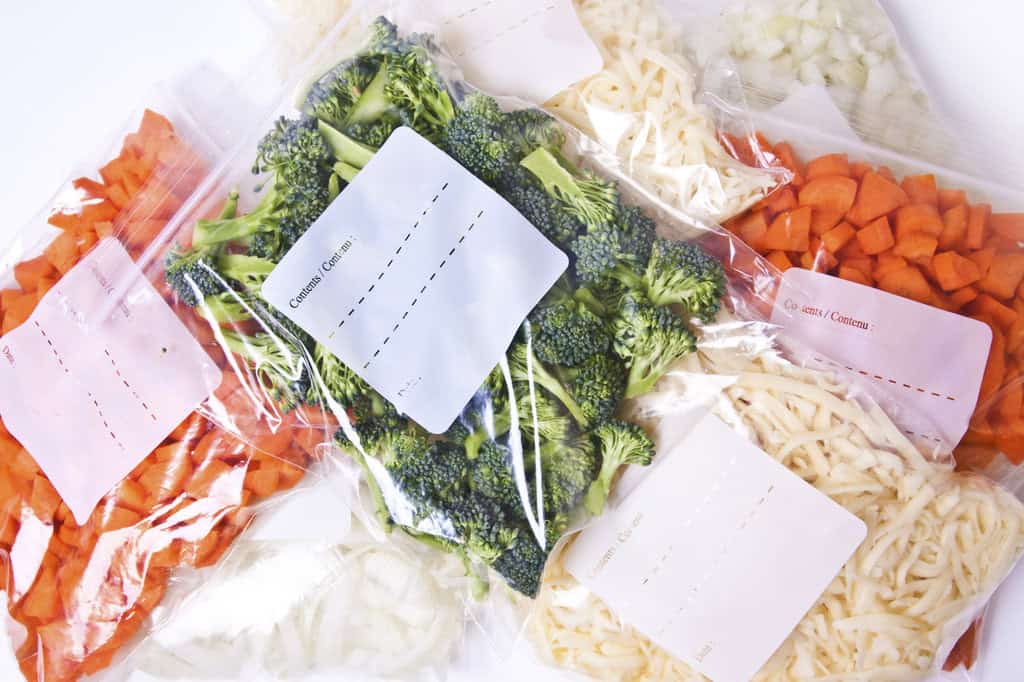 Helpful tips to make Crockpot camping meals even easier:
If you are only going for a few days a bit of prep work you can make your favorite crockpot meals a whole lot easier.
-Cut your vegetables and meats before leaving and store them in bags. It makes it super easy if you pick crock pot recipes that use the same veggies!
-If you're using recipes that require pre-cooking, like chicken or ground beef, precook it at home and freeze it. When you are ready to cook your crockpot meal while camping just add the frozen meat to the crockpot. This works great for longer trips. No need to freeze for short ones!
-You can also combine all of your ingredients into a large ziploc bag or container before leaving for your trip. This will make it easier to transport everything and avoid making a mess when combining the ingredients in the slow cooker. Just dump and go!
Tips to cooking with a Crockpot while camping:
– Make sure to pack the slow cooker in a hard case. This will protect it from getting damaged while traveling, and you won't have to worry about spilling your ingredients.
– It can be helpful to line the crockpot with foil or crockpot liner before adding your ingredients. This will make clean up much easier.
– Be sure that your campsite has power so that you can plug in your crockpot, otherwise you won't be able to use it.
– Remember to always keep the lid on while cooking, as this traps the heat and will help your meals cook faster.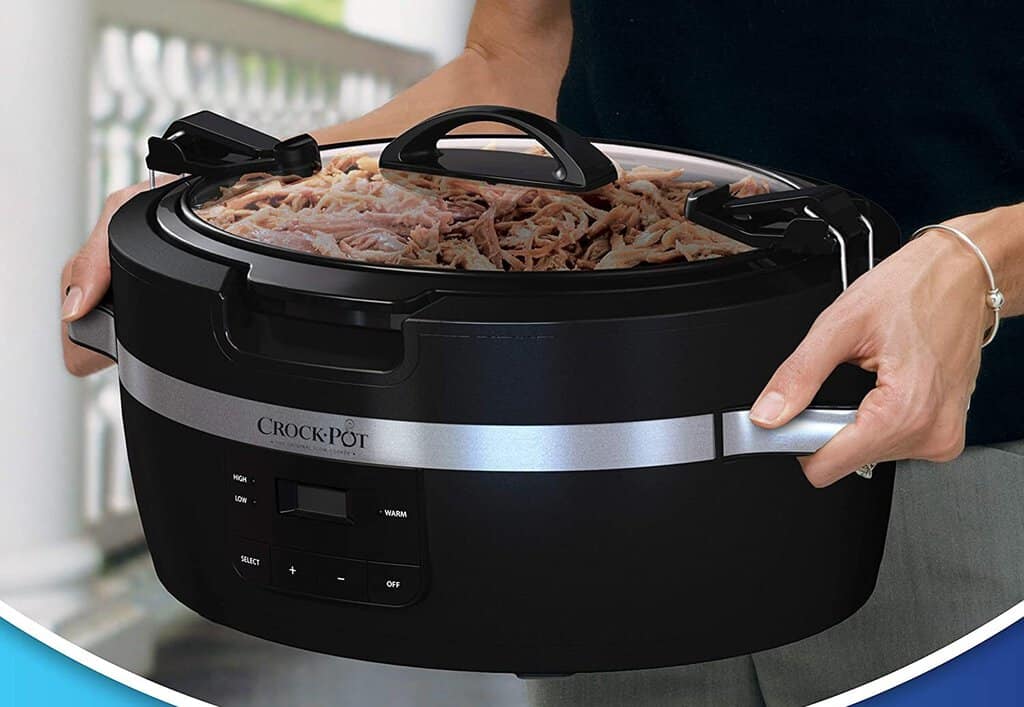 What kind of Crockpot should you use while camping?
You definitely want a crockpot with a locking lid. This will ensure nothing gets into your food while it's cooking and will also make carrying the crockpot easier. Or just use an Instant Pot, they automatically lock!
We recommend a 6-quart or larger crockpot since these are usually able to feed large group. Also, look for one with adjustable temperature settings so that you can control how fast your meal cooks.
How to keep your Crockpot from attracting animals?
When camping, you want to make sure that your crockpot isn't attracting any animals. To limit the amount of critters attracted to your campsite, be sure to keep your crockpot covered at all times. Also, don't leave food scraps or waste near the cooking area as this can draw in animals.
If you are in a camper make sure the door is shut and cook inside. If you are tent camping, you could leave it on a picnic table or in the communal tent. Never where you sleep. It really depends on where you are the situation.
Finally, store food away from where you are sleeping and make sure it is not within reach of wildlife.
Crockpot Camping Recipes
We have compiled some of our favorite recipes to make while camping. These are easy dump and go recipes that will create the perfect meal!