Crazy gas prices got you down? Save 45¢ per gallon with our exclusive GetUpside coupon code!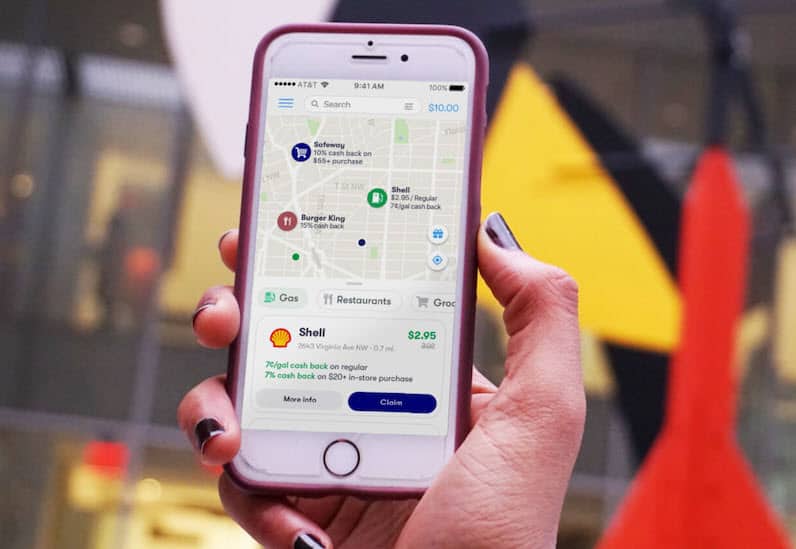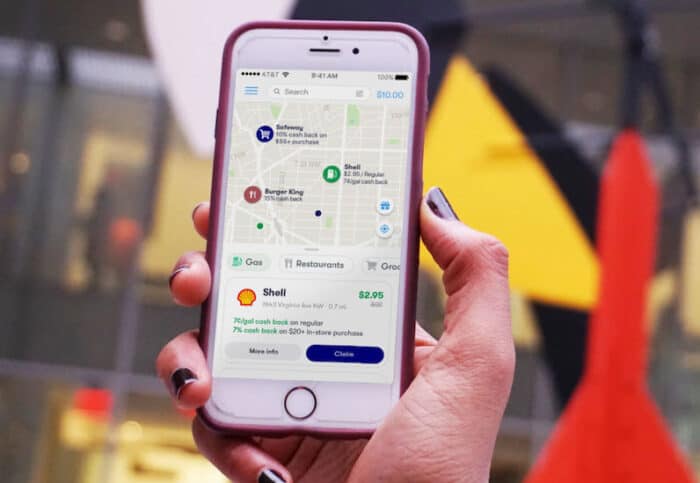 Saving money on gas has never been easier!
Gas prices are crazy high right now – over $4.00 in most locations. You can easily save money by using the GetUpside Gas App every time you fill up!
Use our special promo code AFF25 when you sign up and save $0.45 per gallon on your first fill up too!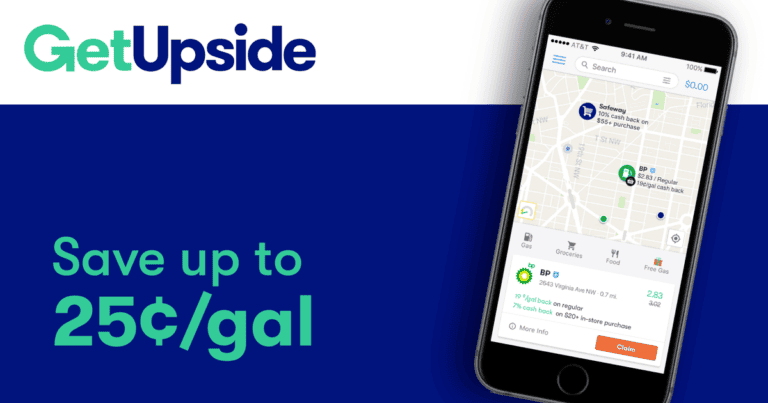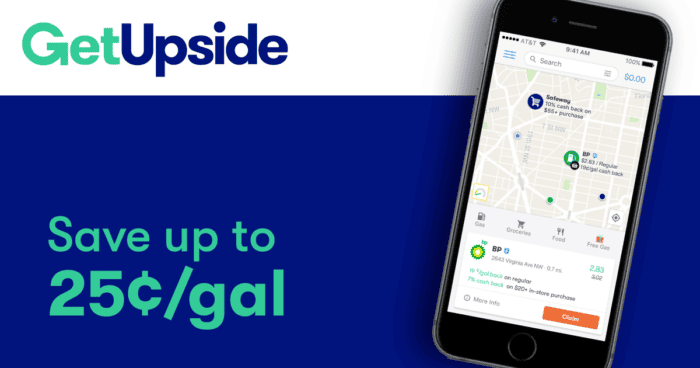 About GetUpside Gas App:
GetUpside is a free cash back app that users can earn up to 25¢/gallon cash back on gas. Just Claim the offer at this station and any other locations that have a Blue Badge.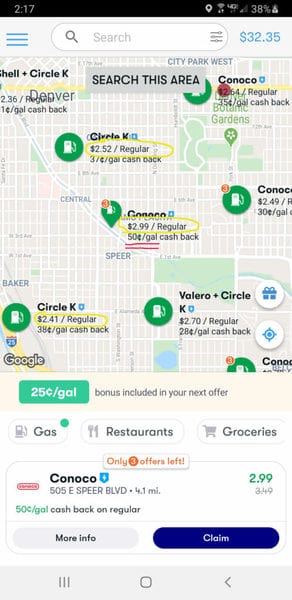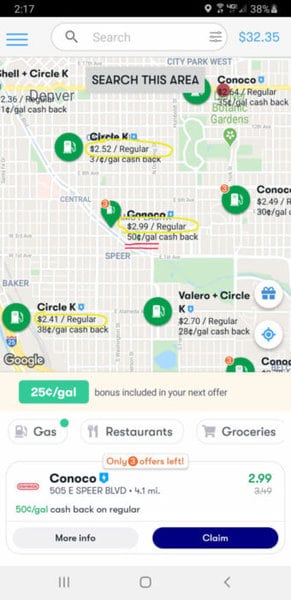 GetUpside uses the last 4 digits of your cards from recent purchases to verify your purchase so you don't even need to upload a receipt!
Not only do you earn 25¢/gallon cash back on gas, you save up to 45% cash back at restaurants and up to 30% cash back at grocery stores too!
GetUpside's growth is primarily powered by their peer-to-peer referral program. Users can earn a 15¢/gal bonus when they refer friends and give friends and family a 15¢/gal bonus. Referrers also earn 1¢/gal every time their referee gets gas using GetUpside.
To save $0.45 off per gallon AND earn more by referring others:
When you sign up enter AFF25 to increase the bonus to $0.45 per gallon!
Use the referral tool to send a text invite to others.
When they download the app & redeem their first offer through your referral (and spend $10 or more), you'll both get another 15¢ off per gallon!
Each time they redeem an offer after that, you'll score a $0.01 bonus on your next purchase…forever!