As a Florida family, we love to camp. Camping is a fantastic pastime for Americans of all ages. Not only is it a great way to get outside and enjoy some fresh air, but it's also an affordable vacation option. While there are plenty of places to camp for free in the United States most state parks only charge about $20-$30 per night for a regular camp site with water and access to bathrooms. You can still have an awesome vacation using those too!
Grab our free printable camping checklist!
There are two types of camping you should learn about if you want to camp for free…dispersed camping and backcountry camping.
Dispersed Camping
Dispersed camping is a type of camping where campers set up their campsites away from developed areas. Dispersed camping is allowed in most National Forests, and there are usually no fees or permits required.
National Parks will often have more developed campgrounds with amenities like restrooms and potable water, but dispersed camping is also allowed in many places.
Backcountry Campsites
Backcountry campsites cannot be reached by car, and require hiking or backpacking in. These campsites are usually much more primitive than developed campgrounds and often have no amenities.
If you don't mind roughing it, there are a lot of options for free camping so start planning your next vacation now!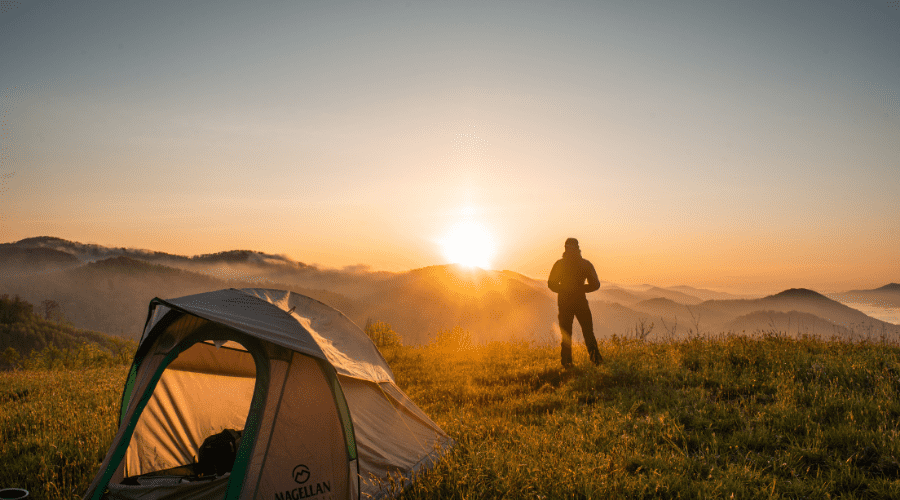 20 Places to Camp for Free in the U.S.
If you're looking for a cheap or free way to camp, look no further. We have compiled a list of the best national forests in the United States where you can camp for free. One of the great things about camping in a national forest is that there are usually plenty of activities nearby that you can enjoy. Fishing, hiking, and bird watching are just a few of the activities that you can do while camping in a national forest.
Want free national park passes?

</
Here are 20 places to camp for free in the U.S…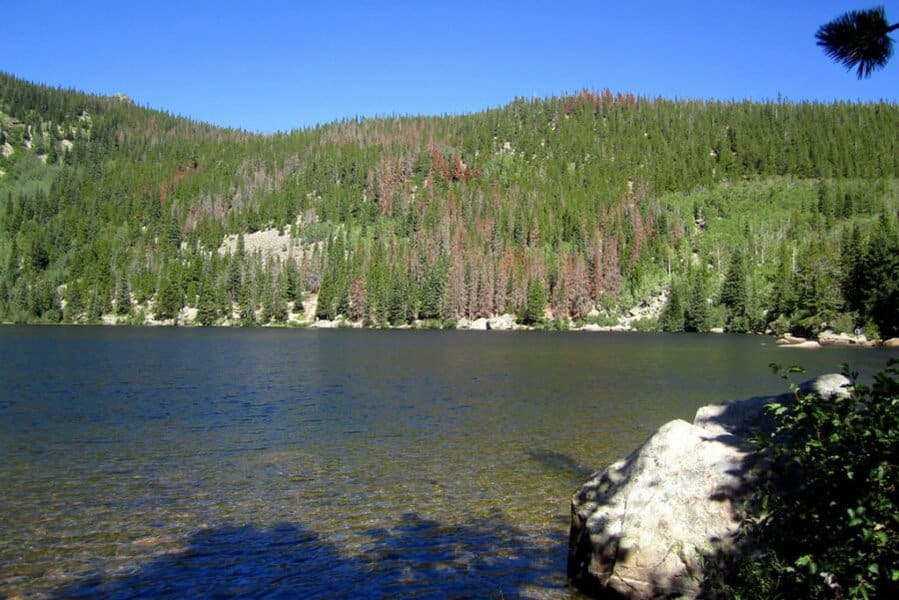 With 3 campsites, a fishing pier, and a picnic area, this backwoods camping ground is only accessible by foot. It's 12 mi. E of Isabella on the Hogback Lake Trail. If you like fishing for Rainbow Trout, this is a nice choice for free camping. For a map of the Hogback Lake Area and driving instructions, click here.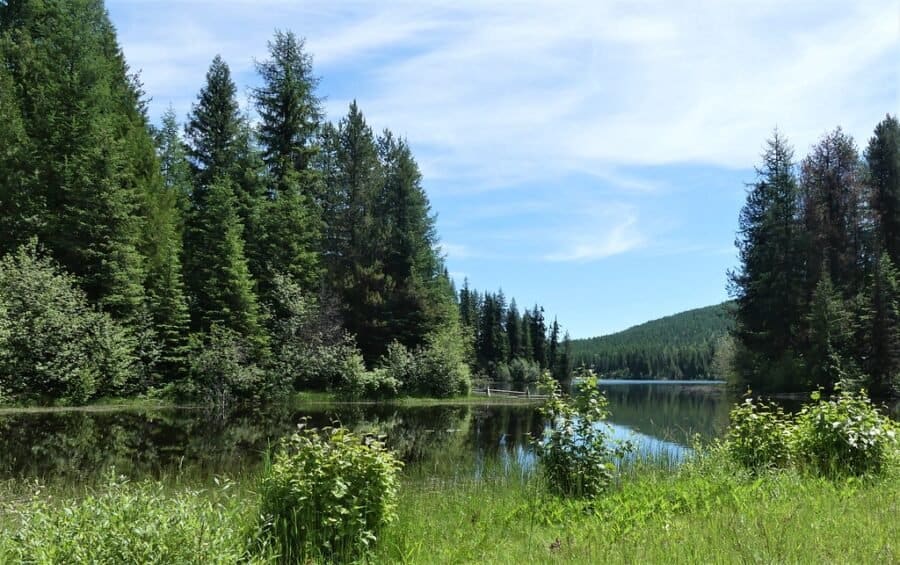 In one of the campgrounds in the Hiawatha National Forest of the Upper Peninsula, there are 4 private campsites with a fire ring and picnic table on each. The campsites are spaced out with a lot of trees between each one so it's a great place to go for privacy.
This isolated, quiet, family type camping area is located on the east side of Hovey Lake. It is a good place for canoeing, bird watching, or just enjoying nature's surroundings.  Swimming conditions in this lake are not good due to shallow water and the mucky bottom. Some northern pike, black bass, and panfish can be caught here. The 99 acre Hovey Lake is the headwaters of the Indian Wild and Scenic River and offers good trout fishing. There is a carry-in boat access near the entrance of the campground.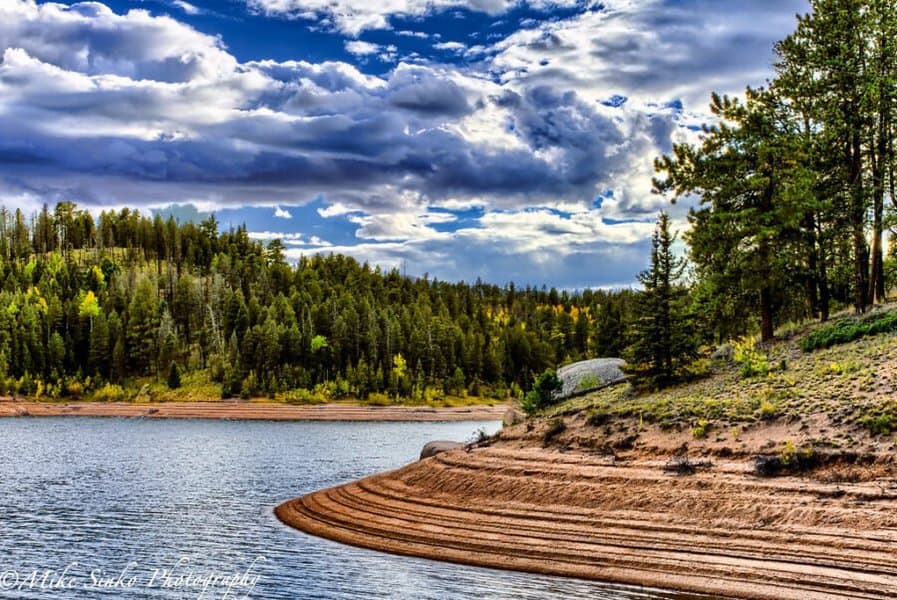 This is a great spot for free camping if you're looking for stunning views. The reservoir is located at the base of Pikes Peak and offers primitive camping as well as opportunities for fishing, hiking, and mountain biking. They do charge a $8.00 day use fee. This fee is included in the overnight campground charge.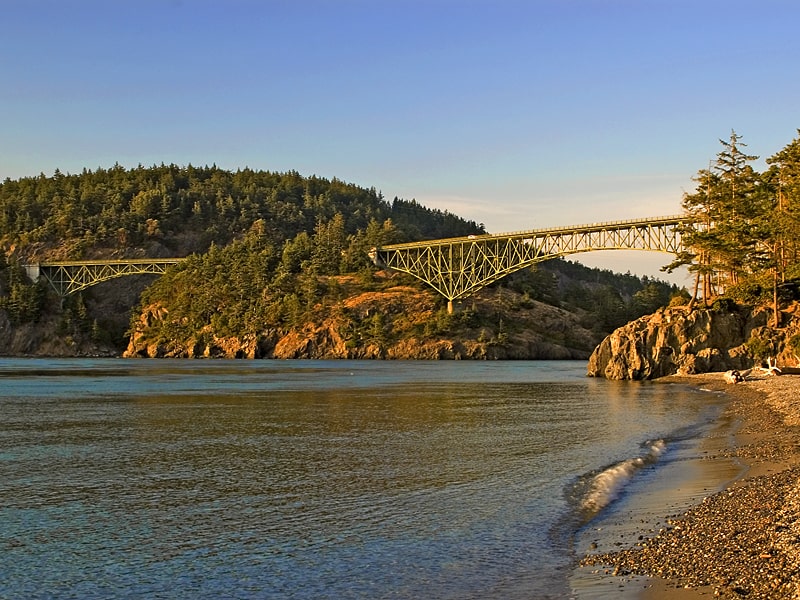 Deception Pass State Park is a beautiful place to camp, with forests, beaches, and cliffs all in one location. While there are developed campgrounds available for a fee, dispersed camping is also allowed. Families can fish and swim in Cranberry Lake. Beach explorers look for shells along miles of Puget Sound beachfront. Hikers can trek through forests and out along bluffs. And birdwatchers fill their field guides with notes. You may see a whale or a family of seals as you gaze on wild waters.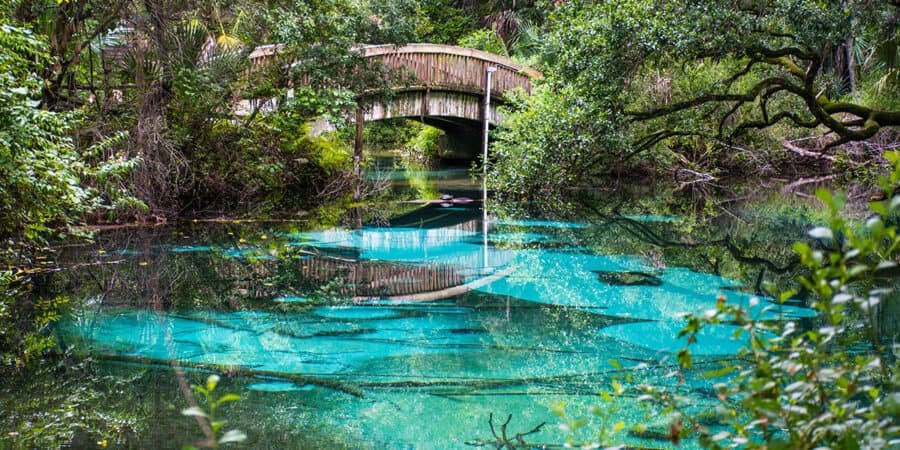 This forest offers many opportunities for free dispersed camping, as well as several developed campgrounds that are available for a fee. With over 600 miles of trails, Ocala National Forest is perfect for those who love swimming, fishing, snorkeling, canoeing and boating.
Nestled between well-known theme parks and white, sandy beaches, the jewels of the Ocala National Forest attract visitors from around the world.
From migratory birds and playful manatees to delicate freshwater springs and some of the world's rarest plants, the Ocala is a haven where people (and animals) escape to one of Florida's remaining wild places. Here, opportunities abound for all to bask in the wonders of Mother Nature 365 days a year.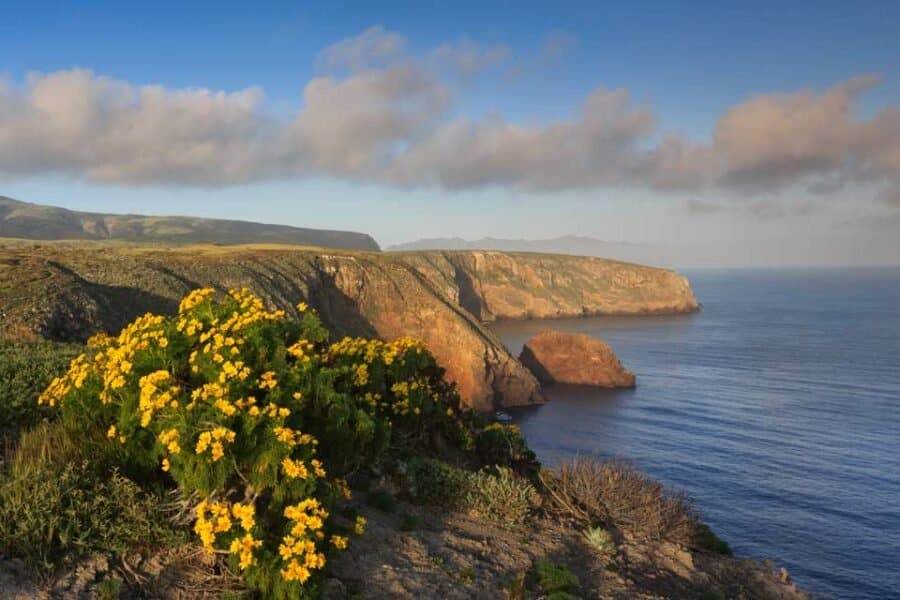 For something a little different, consider camping on Santa Cruz Island. Santa Cruz Island is the perfect place for a one-day trip and short or long overnight camping trips. This is the easiest island to get to, has the best weather, and offers the most recreational activities. As with all the Channel Islands, visiting Santa Cruz Island is an exercise in preparation and self-reliance. Since there are no services on the islands, there are no remedies for poor planning once you have arrived.
This island is only accessible by boat and offers primitive camping as well as opportunities to go kayaking, fishing, and tide-pooling.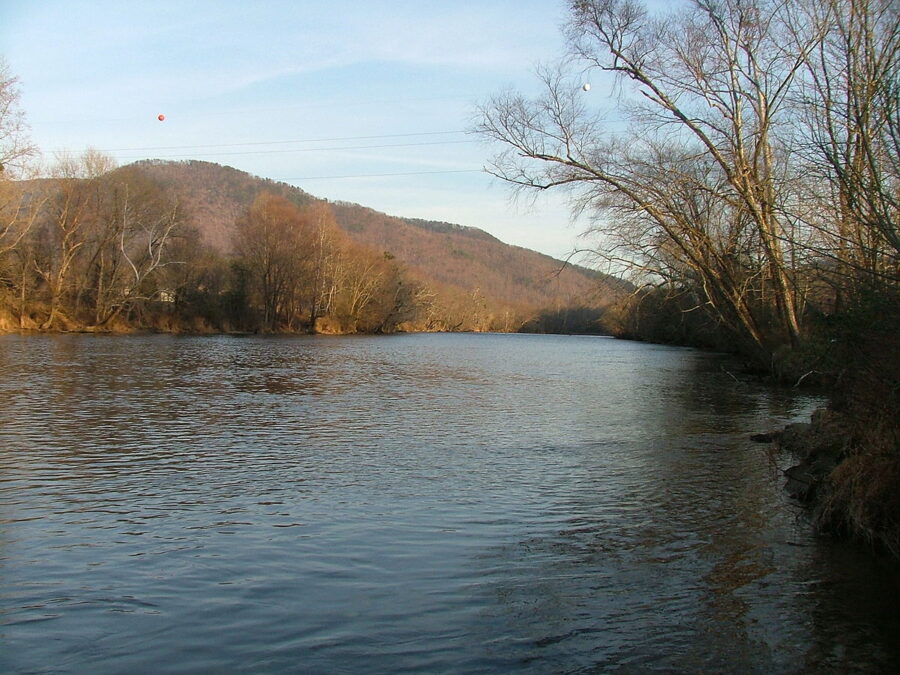 The riverfront campground offers paid sites for tents or RVs, and is located near the Appalachian Trail. It's a great spot for fishing, hiking, or just relaxing in nature. For free camping in the area, check out the Fires Creek recreation area.
Tent camping is also permitted along most of the John Muir Trail above the Appalachia Powerhouse. It is a USDA FS managed area of the Cherokee National Forest.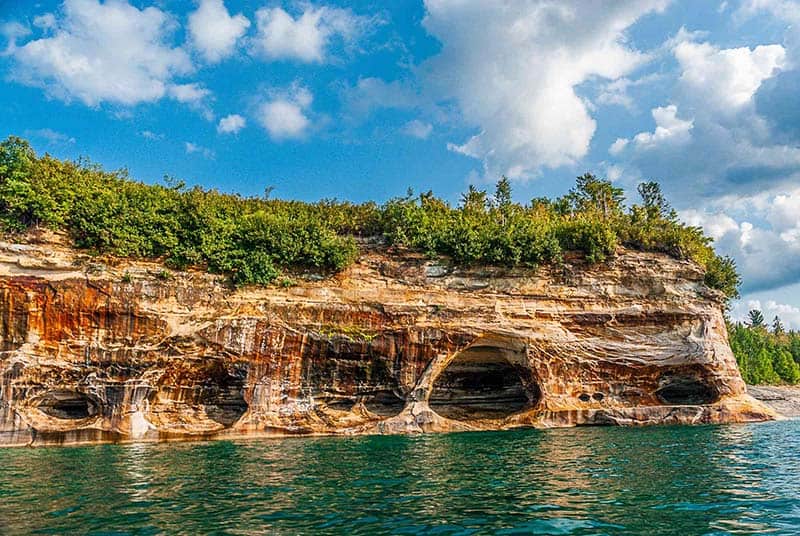 With 100 miles of shoreline on Lake Superior, Pictured Rocks is a popular spot for camping, hiking, and climbing. While there are developed campgrounds available, dispersed camping is also allowed in certain areas. While the backwoods campsites themselves are free to use, the State of Michigan does require a permit for each person staying in the backcountry.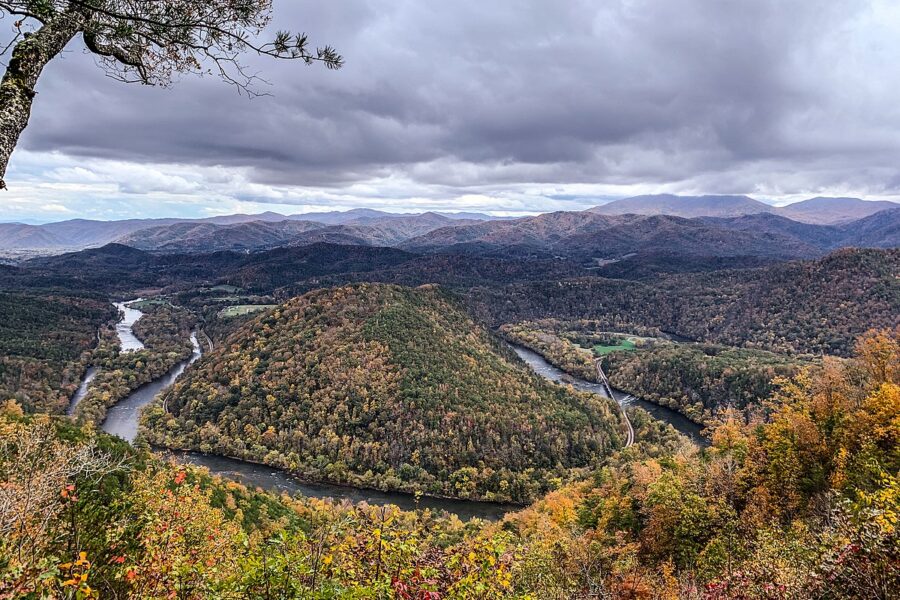 The Cherokee National Forest offers many opportunities for free dispersed camping, as well as several developed campgrounds that are available for a fee. With over 600 miles of trails, the Cherokee National Forest is perfect for those who love to hike, bike, or horseback ride.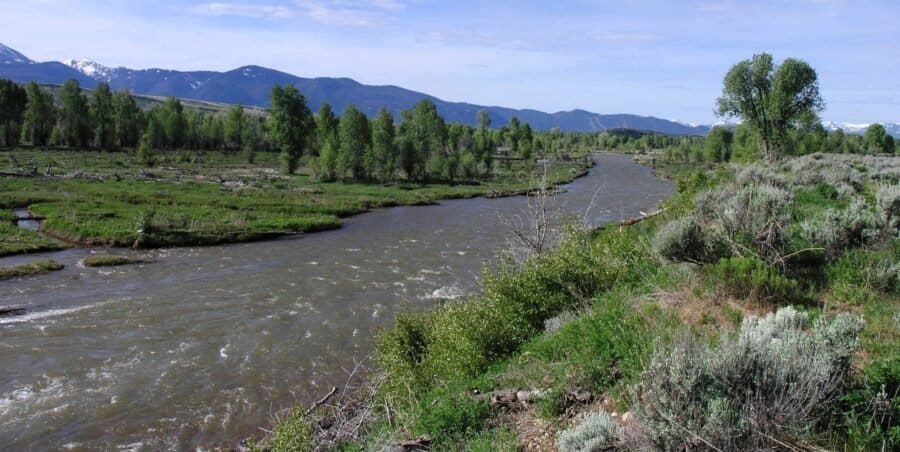 Gros Ventre is a great spot for free camping if you're looking for stunning views. There are many options for camping. If you are feeling adventurous and searching for solitude, get a permit to pitch a tent in the backcountry. Looking for a few more comforts? You can tent camp or park and plug in your recreational vehicle at over 1,000 campsites at seven park campgrounds.
The campground is located near Jackson Hole and offers primitive camping as well as opportunities for fishing, hiking, and mountain biking.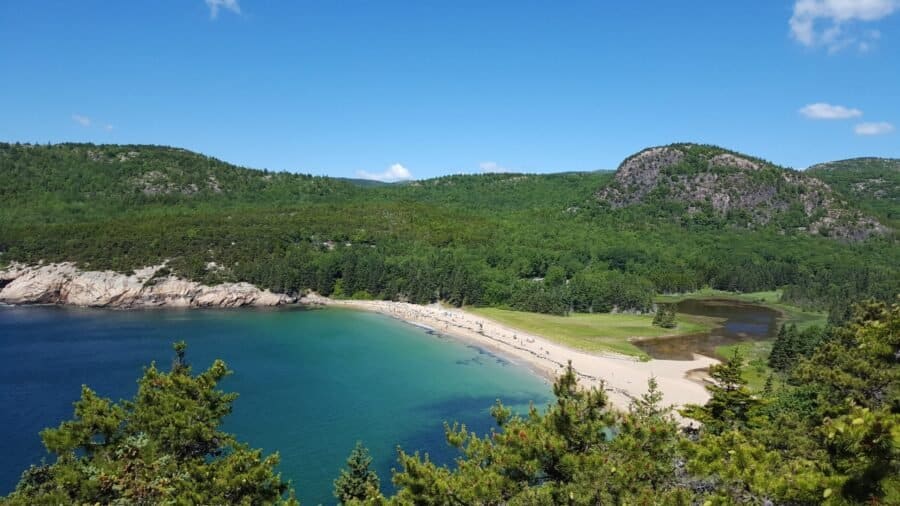 Acadia National Park is a beautiful place to camp, with forests, mountains, and coastline all in one location. It is one of the few National Parks that doesn't allow backwoods camping, but several campgrounds allow free boondocking if you have an RV. Campsites are as low as $20.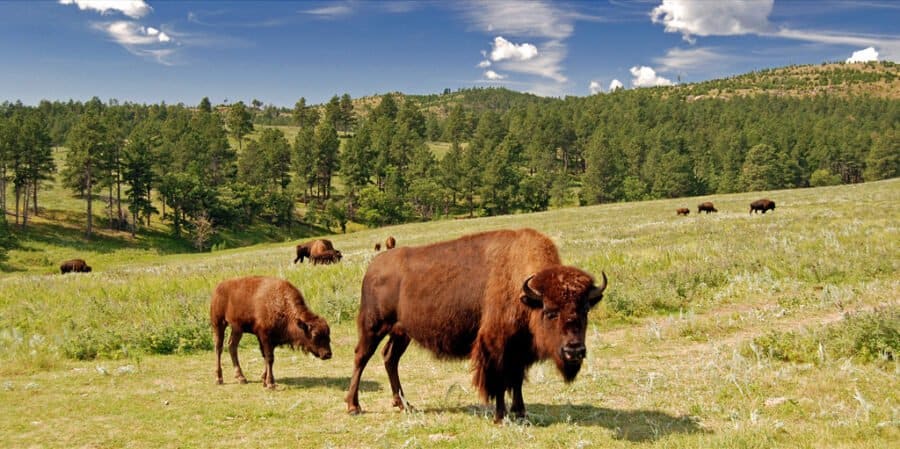 Custer State Park is a great spot for free camping if you're looking for stunning views. The park is home to the Black Hills and offers primitive camping as well as opportunities for fishing, hiking, and mountain biking. Dispersed campers need to stay 100 feet away from streams and rivers and 1/2 mile away from the developed campsites.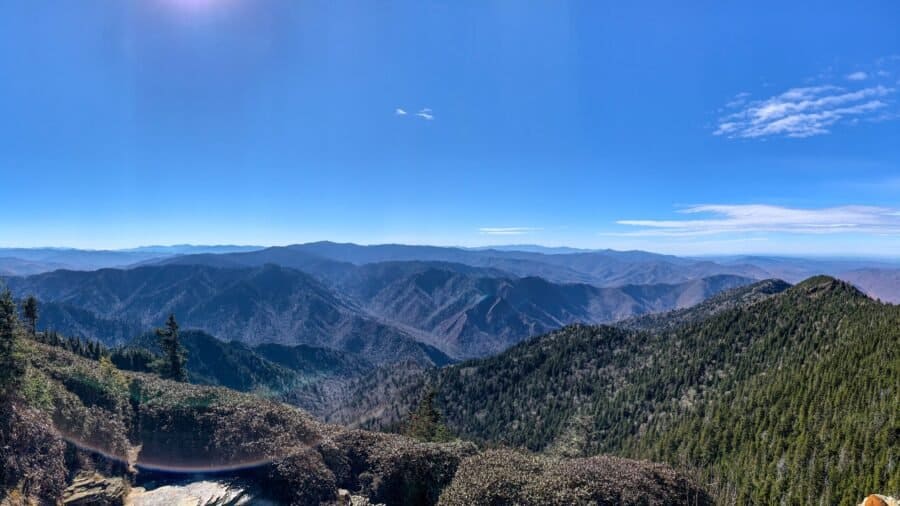 Great Smoky Mountains National Park is a beautiful place to camp, with forests, mountains, and streams all in one location. The park offers several different types of campsites:
Backcountry – for backpackers. Requires hiking several miles to a site located in the park's backcountry.
Frontcountry – camping near your car in a developed campground that has restrooms with cold running water and flush toilets. Each individual campsite has a fire grate and picnic table.
Group Campgrounds – large campsites suitable for groups of eight people or more. Located in frontcountry campgrounds.
Horse Camps – Small campgrounds, accessible by vehicle, that offer hitch racks for horses and primitive camping facilities.
Campground facilities and the procedures for obtaining a site in each type are different. Click on the titles above for additional information about facilities, reservations, and operating seasons.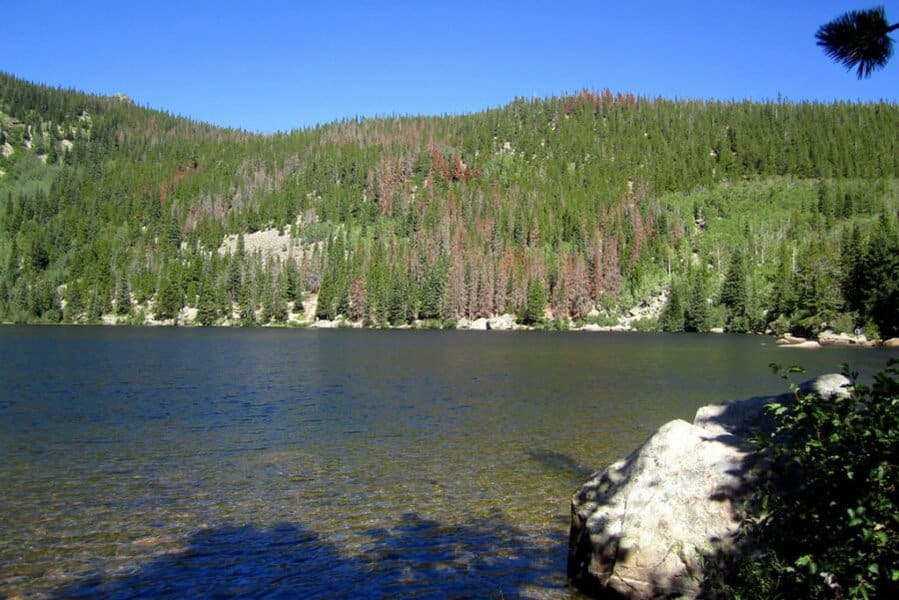 Rocky Mountain National Park is a beautiful place to camp, with forests, mountains, and meadows all in one location. There are many campground options available, depending on your group size and the type of camping equipment you plan to bring. Visit Rocky's Timed Entry Permit Reservation page for more details.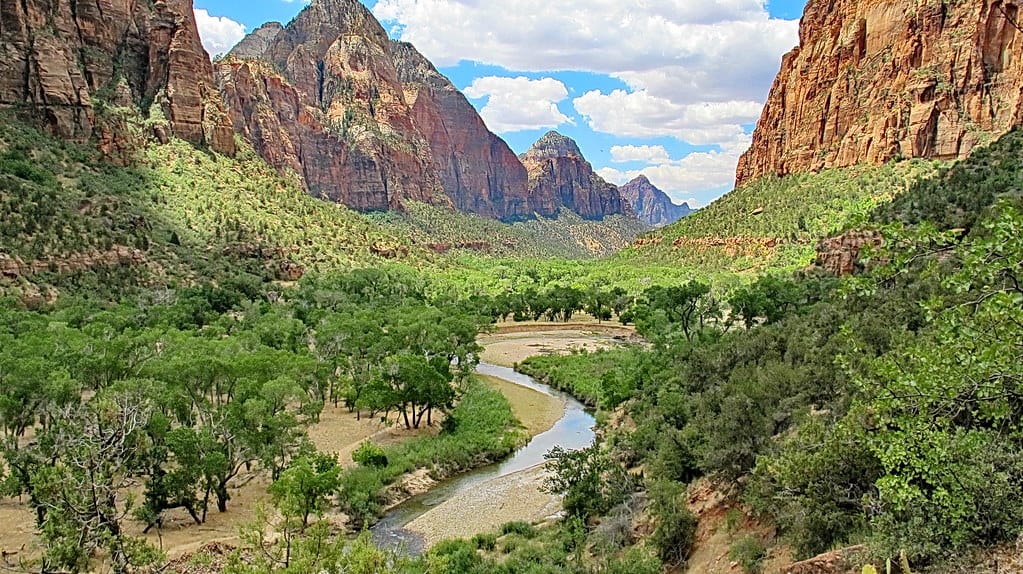 Zion National Park is a beautiful place to camp, with forests, mountains, and canyons all in one location. There are several options available… Kolob Reservoir South Shore, West Shore, Gooseberry Mesa, and North Shore.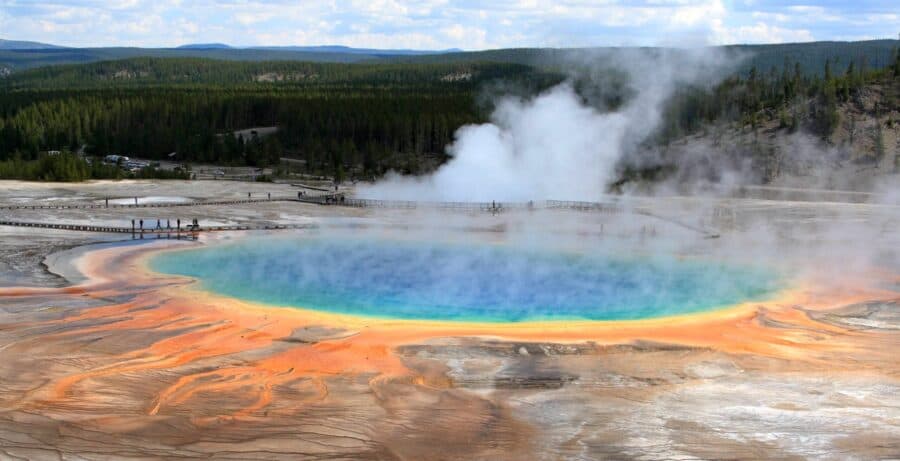 Yellowstone National Park is a beautiful place to camp, with geysers, mountains, and lots of wildlife. Boondocking and dispersed camping are allowed, but you need to obtain a permit in advance.  There is free camping located inside of the national park, the north entrance, east entrance, south entrance, west entrance. The only location without free camping is the northeast entrance. There is a few spots but they are all around an hour and a halfway from the gate, which makes it pointless to camp there.
Backcountry camping here can be difficult as it is a very popular park. You might want to consider reserving here. Yellowstone National Park offers 12 campgrounds with over 2,000 established campsites.
All campsites must be reserved in advance, with the exception of Mammoth Campground which offers first-come, first-served sites from October 15 – April 1. If you arrive without a reservation, the chances of finding a campsite in the park are very unlikely. Most campsites are reserved far in advance, so it is recommended that you make reservations as early as you can. All dates are subject to change.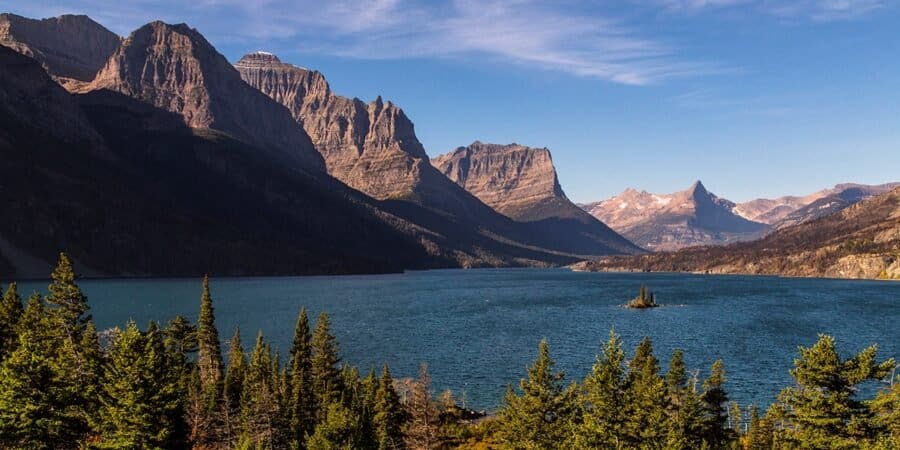 Glacier National Park is a beautiful place to camp, with forests, mountains, and glaciers all in one location. While there is no dispersed camping inside Glacier National Park, there is plenty of it just outside of its western border inside Flathead National Forest. There are numerous forest roads where dispersed camping is allowed. You can find hundreds of previously-used campsites all of which are free.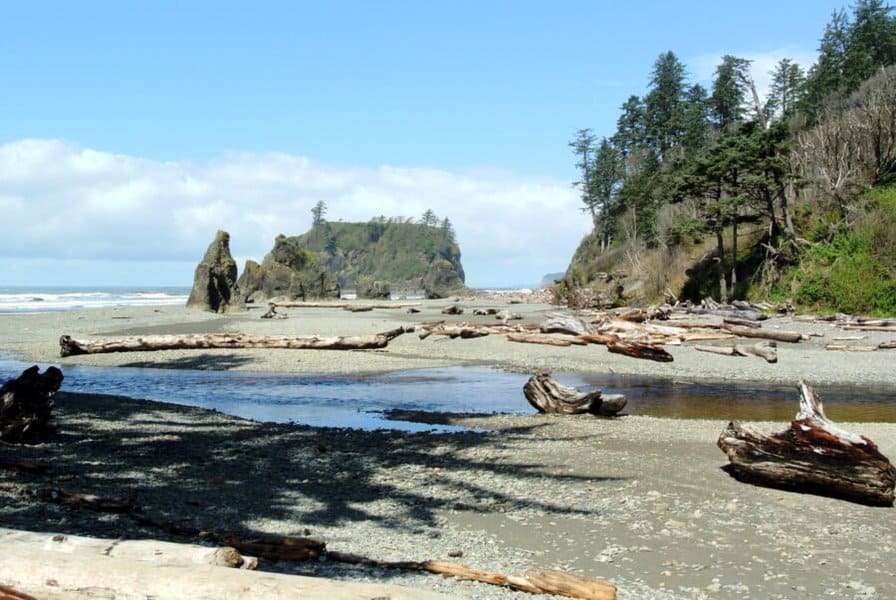 Olympic National Park is a beautiful place to camp, with lush forests. Washington is very friendly toward dispersed campers – you can camp for up to 14 consecutive days in Olympic National Park. Although many campers stay at an Olympic National Park campground, there are countless free campgrounds, dispersed campsites, and even free casino boondocking just outside the park's boundaries.
Bear Creek Campground
Coppermine Bottom Campground
Cottonwood Campground
Hoh Oxbow Campground
Lyre River Campground
Minnie Peterson Campground
Sadie Creek Campground
South Fork Hoh Campground
Upper Clearwater Campground
Yahoo Lake Campground
Campbell Tree Grove Campground
Lena Lake Campground
Quinault Beach Resort & Casino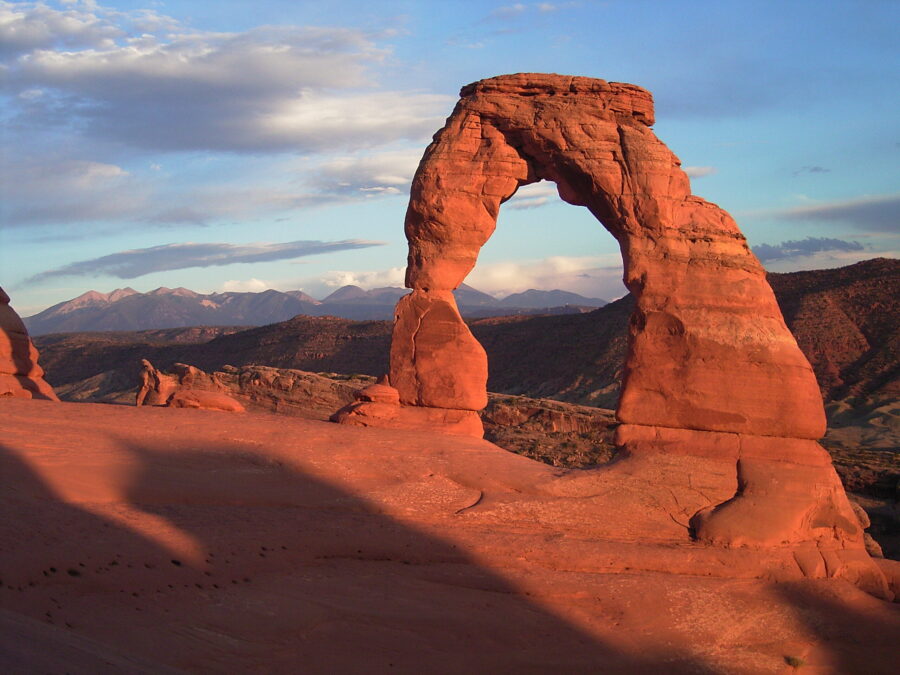 Arches National Park offers several free campsites. Check out the dispersed camping areas at Potash Road, Willow Springs Road, and Lone Mesa near Moab.
Devils Garden Campground is the only campground at Arches National Park. You can reserve campsites for nights between March 1 and October 31. During this busy season, the campground is usually full every night. If you're arriving at Arches without a reservation, you'll probably have to look for a campsite outside the park. Between November and February, campsites are first-come, first-served.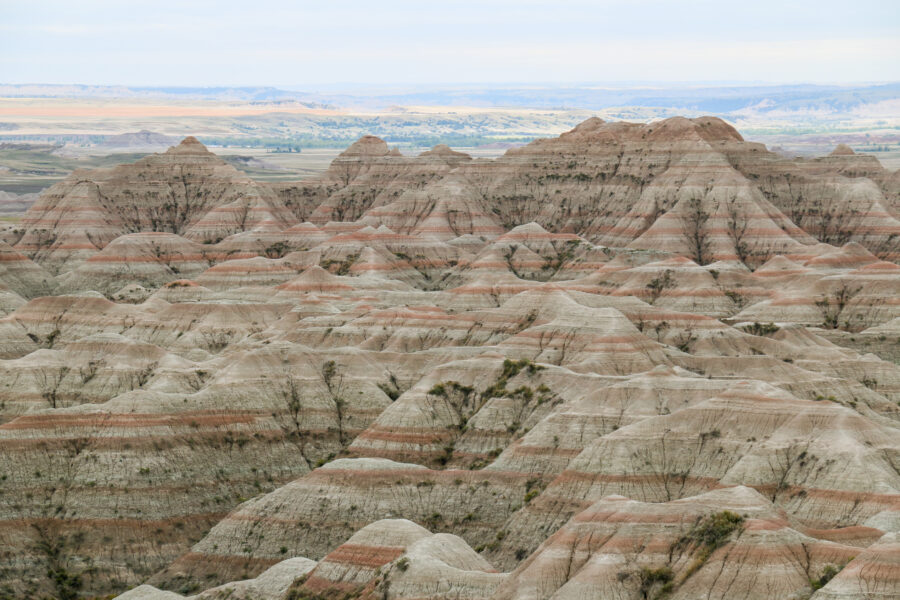 20) Badlands National Park – SD
Badlands National Park is a beautiful place to camp, with grasslands and the rocky terrain of the Badlands all in one location. Dispersed camping is only allowed in certain areas of the park, so be sure to check with a ranger before setting up camp.
You can also reserve spots in on their two campgrounds – Cedar Pass Campground and Sage Creek Campground. Enjoy the stunning sunsets, incredible night skies, and breathtaking sunrises from the comfort of your tent!
Other ways to find free and cheap camping:
Here are some other resources you can use to find cheap and free camping spots around the country.
If you're looking to camp in a specific location, whether it be for a night or for an extended stay, then Reserve America is a great website to check out. They have applistings for over 8,000 public and private campgrounds all across the United States (including both developed and undeveloped areas) so there's a good chance that you'll be able to find something near wherever you're trying to go. Their website also has a ton of helpful information about each individual campground listing (like what typ/e of amenities are available, how many sites are open, etc.) so you can get a better idea of what to expect before you arrive. They also have a mobile app that you can use to make finding and reserving a campsite even easier while you're on the road.
The Bureau of Land Management (BLM) oversees millions of acres of public lands in the United States. This includes some areas where you can camp for free. The BLM website has a handy tool that lets you search for public lands by state and activity. So if you're looking for somewhere to go camping, you can use that tool to help you find a BLM area near you. Most of these are not included in main stream campground apps.
The Army Corps of Engineers oversees many different campgrounds and recreation areas. These campgrounds are often located on lakes, rivers, or other bodies of water. Some of them are free to stay at, though others have a fee associated with them. To find the nearest Corps of Engineers area near you, check their website.
State Parks Reservation Websites
Many state parks have reservation websites where you can make a reservation for camping at one of their parks. While there is usually a fee to make a reservation, the fee is often very reasonable. And in some cases, if you're planning on staying for a week or more, the weekly rate can be cheaper than the daily rate. Usually these are included in Reserve America but not always!
If you're looking for a good resource for finding camping locations across the entire United States, then definitely check out Campendium. You can read reviews left by other campers who have stayed at these campgrounds to get an idea of what it's like staying there, as well as pictures they've taken while staying at that location so you know what to expect when you arrive. The only downside is that not all of the reviews include information on whether the campsite is free to use or not, though you can find some of that information in their more recent reviews.
Leave No Trace
When camping in a backcountry campsite or dispersed camping,  it is important to practice Leave No Trace principles. This means leaving the campsite as you found it, and not disturbing the area.
Be sure to pack out all of your trash, and if you dig a hole for a latrine, be sure to fill it in when you're done.
Don't disturb wildlife, and be respectful of other campers.
Only use fire as needed and keep fires as small as possible.
By following these principles, we can all help to keep our camping areas clean and beautiful for everyone to enjoy.
More Tips for Backwoods Camping
Here are a few more tips to help you enjoy your backwoods camping experience:
Pack light. The less you have to carry, the better.

Bring a map and compass, and know how to use them.

Bring plenty of food and water, and be prepared to purify water if necessary.

Bring a first-aid kit.

Dress in layers, and bring extra clothing for inclement weather.
With these tips in mind, you're sure to have a great time camping in the backwoods.
Have you ever camped in a free campsite? How did you like it?