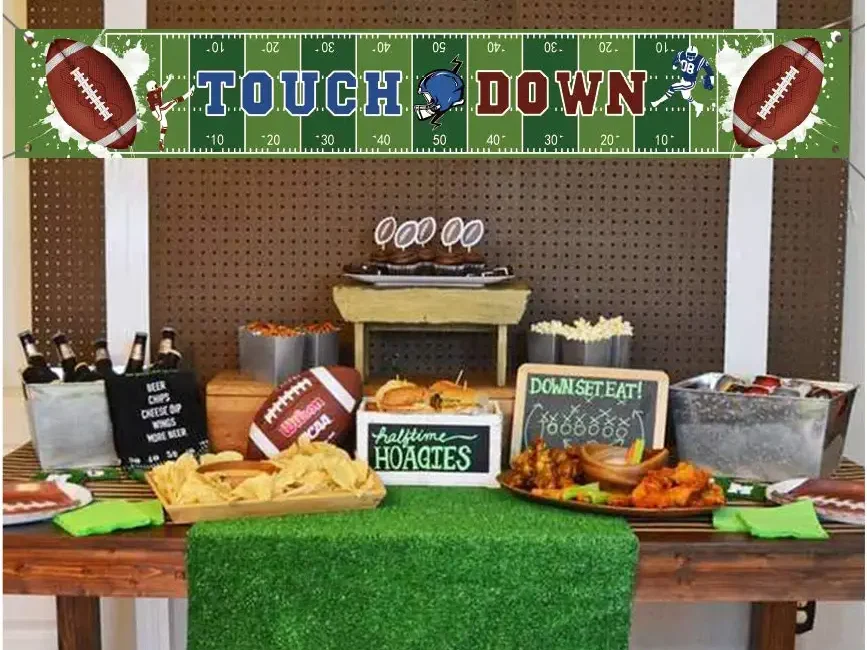 Fun Football Party Supplies!!
Football season is here! No reason to spend a fortune to have an awesome football party. Use our Inexpensive & Fun Football Party Supplies list to find just the right items!
Here are some fun Fun Football Party Supplies to help make your next party an awesome one!
Set up your guests to feel like they have a great view of the field as soon as they walk in the door. This also keeps your carpet a little cleaner. Touchdown!
This larger than life inflatable football will bring as much entertainment as the game. Kids, and kids at heart will love it.
These hanging football swirl decorations add easy flair to the festivities!
Keep your guests active and playing as they wait for the big game to start. Everyone will want to take a turn at this fun bean bag toss!
Let the kids get in on the fun of putting the black stuff under their eyes, like their favorite player, but skip the mess with these eye black stickers!
Store the toppings here and your party snacks will definitely score a touchdown!
This is the coolest cooler in town during football season. It keeps your drinks handy and cool, while looking even cooler where ever you set it up.
Let your guests grip the pigskin in a different way with these football cups! This 50 pack has more than enough cups for the thirstiest fans!
Let everyone know where the party is and that they are welcome with these great front porch signs!
Perfect for chips, this football bowl was made for serious fans like you!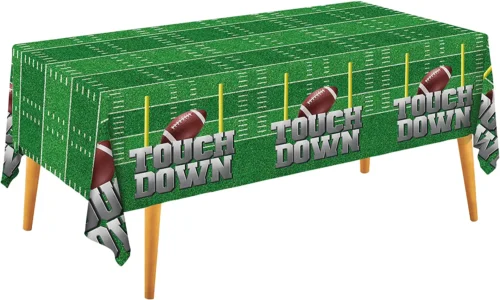 Make clean up a breeze with the football field tablecloths! This football theme table cloth is pack of 3, suitable size with 54″X108″ which is enough to cover a rectangular table up to 8 feet.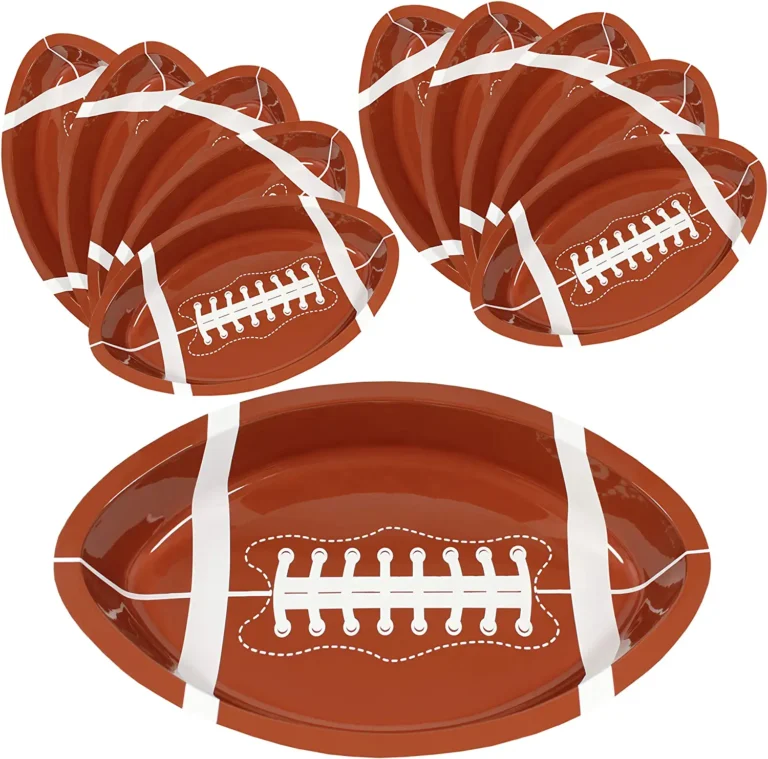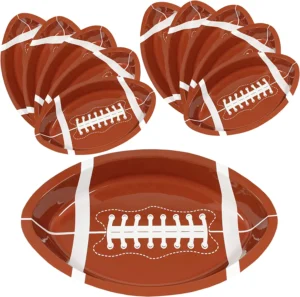 Serve the snacks stadium style with this handy set. It is perfect for feeding a hungry crowd at any game day party!
Make a little noise for your favorite team with these clackers! These are a fun thing to have around to keep people cheering!
During halftime, send the kids out to kick a few goals! Don't be surprised if a few dads want to get involved too!
It wouldn't be a party without favors and these fun football whistles are perfect. They give guests a new way to cheer, or make a call of their own during the game!