Why pay for magazines when you can get magazines for FREE!! Use our simple tips and learn how to get magazine subscriptions for free, both digitally and in the mail!
No credit card required and no subscriptions to cancel!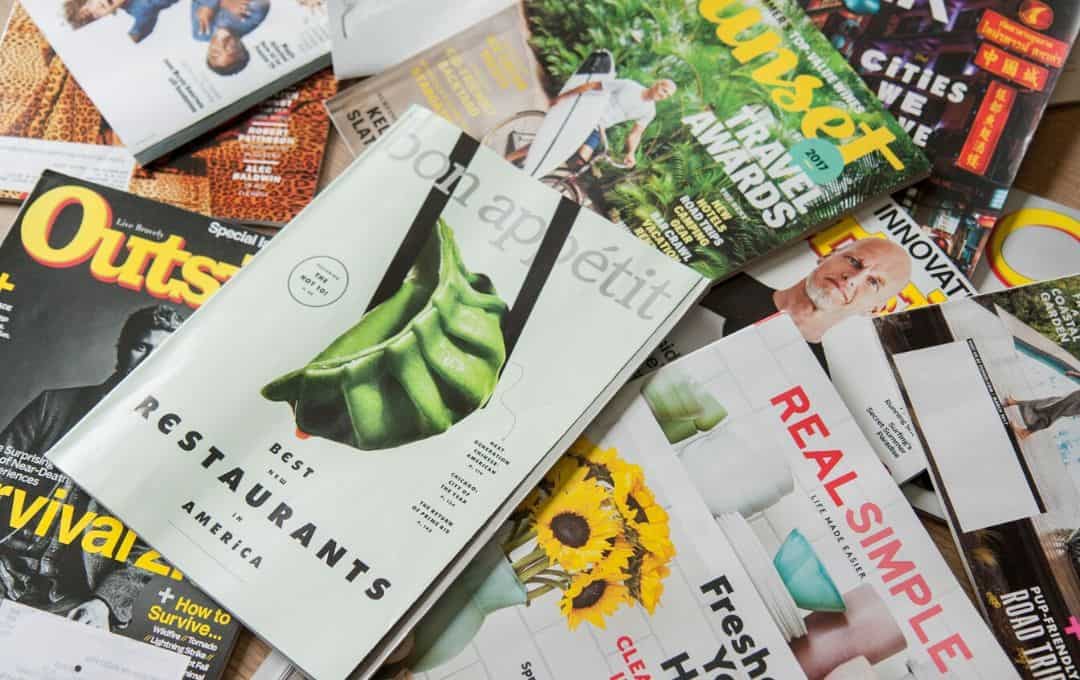 Can you really get magazine subscriptions for free?
Yes, yes you can! Once you learn how easy it is to get free magazines, you'll never pay for another subscription again! Find all of your favorite magazine subscriptions for free and start saving money today.
Where can I get free magazine subscriptions?
There are several ways to get magazines for free. The most popular free magazine subscriptions are digital subscriptions. You can search for your favorite magazines for free by title HERE.
How can I get free magazine subscriptions in the mail?
It can be more tricky to find free magazine subscriptions in the mail than it is to find free digital magazine subscriptions. Use this list to help you find all the magazines you can get sent to your dor for free right now!
What is the average price for a magazine?
Even in 2020, People Magazine costs $90 a year for a subscription! That means by getting free People magazine, free Allure magazine, free Food Network magazine, or even free bridal magazines, or free kids magazines you can save yourself hundreds of dollars a year!
How are these magazines free?
There are some companies that offer free subscriptions. Here are the five companies that offer free magazines:
Normally these free subscriptions are in exchange for you taking a short survey. No matter what kind of magazine subscriptions you're looking for, don't waste money paying for them, instead get them for free using our handy list.
Free magazine subscriptions come in all shapes and sizes and you can start getting them today!
Free Magazines By Name
Allure is the only magazine devoted to beauty. Every month, it delivers new beauty and hairstyling ideas, makeup tips from the pros, insider secrets on the best beauty products, plus celebrity profiles and the scoop on what the stars are wearing. Order your 1-year subscription (a $10 value) today.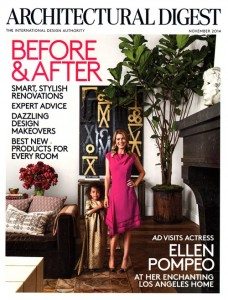 Create your dream home with Architectural Digest magazine, the guide to style-setting home design. Each monthly issue lets you experience the distinctive visions of world-famous architects, innovative designers and sought-after decorators. Order your complimentary 1-year subscription (a $10 value) today.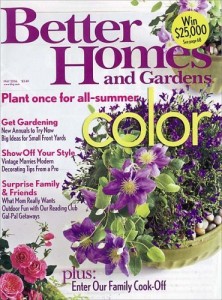 Get Better Homes and Gardens and find out how to turn your home into a comfy, inviting haven. Every issue is packed with bedrooms that wrap you in warmth, kitchens that start your day with sunshine, gardens that greet you with gladness, porches that put you at peace, and recipes that become instant family classics. Order your complimentary 2-year subscription (a $20 value) today.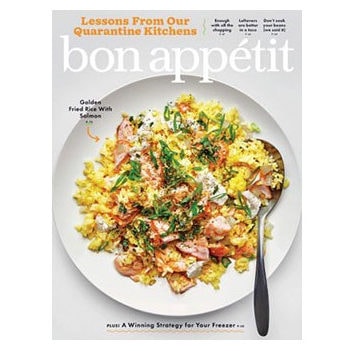 Bon Appétit focuses on what's "now" in the world of food, drink, and entertaining, while still giving readers valuable cooking tools, tips, and most of all, recipes. This food lifestyle publication looks at life through the lens of food & cooking in, dining out, travel, entertainment, shopping and design. Order your complimentary 1-year subscription (a $10 value) today.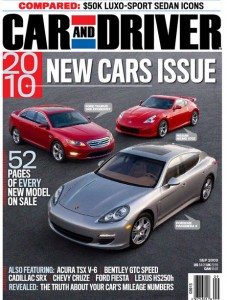 Free Car & Driver Magazine Subscription:
Indulge your need for speed with Car and Driver magazine. See the hottest cars and trucks before they hit the market, including full coverage of foreign vehicles. Become an expert on what to buy and why and impress the heck out of your friends. Get your FREE 1-year subscription today!
Condé Nast Traveler magazine is filled with the travel secrets of celebrated writers and sophisticated travelers. Each monthly issue features breathtaking destinations, including the finest art, architecture, fashion, culture, cuisine and shopping. Order your 1-year subscription (a $10 value) today.
Claim a Free 1-yr subscription here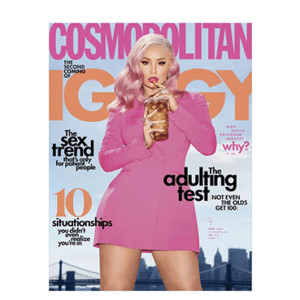 Cosmopolitan is the magazine for millions of fun, fearless females who want to be the best they can be in every area of their lives. Every issue has all you need to be the most fabulous, sexy you! Spice up your whole life, with Cosmopolitan!
Claim a Free 2-yr subscription here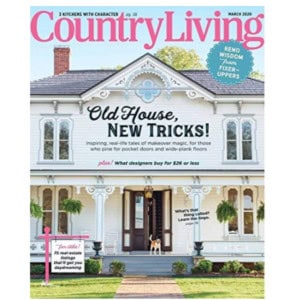 Rooms that invite you to linger. Vintage collectibles displayed with love. A colorful easy-care garden. A porch that says "Come sit!" All yours in the pages of Country Living! Order your complimentary 2-year subscription (a $10 value) today.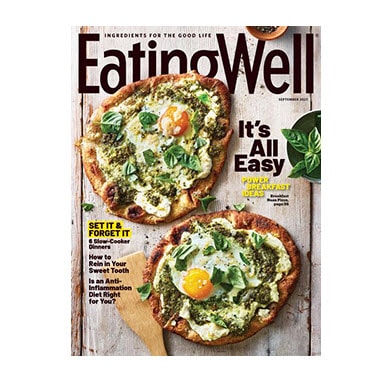 What's for dinner? Is it healthy? Is it easy? If you ask these questions, EatingWell is for you. The magazine "Where Good Taste Meets Good Health," EatingWell delivers the information and inspiration you need to make healthy eating a way of life with great, easy recipes (most take 45 minutes or less), the latest nutrition science, gorgeous photos and crisp, evocative prose. Order your complimentary 2-year subscription (a $10 value) today.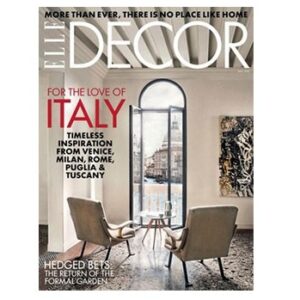 Elle Decor brings you the world of home design and style. It showcases the most acclaimed international designers and their innovative ideas in architecture, interiors, home fashions and the decorative arts. Every issue is packed with all the latest trends, design ideas and products from New York, California, Paris, London and beyond.
Entrepreneur has the solutions for growing businesses. In every issue, you'll find the secrets of successful entrepreneurs, trends in start-ups and business opportunities, ideas in sales and marketing, and more.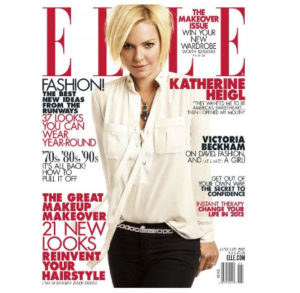 Elle magazine delivers full fashion coverage for the stylish, sophisticated woman. You'll get the latest aspirational and accessible fashion trends so you can look like you just stepped off the runway every day. Elle shares essential tips on beauty and personal style to help you achieve flawless skin, perfectly disheveled hair and those fabulous Hollywood bodies.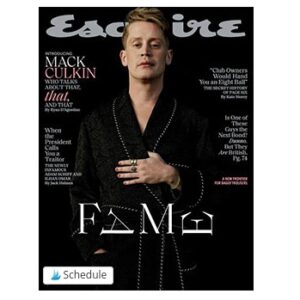 Esquire magazine is your forum for the changing role of the American male in today's society. Smart, sexy, stimulating, and sophisticated that's what Esquire is all about! Every issue of Esquire is packed with new fashions and personality profiles as well as articles about the arts, politics and media.
Claim a Free 1-yr subscription here
Claim a Free 1-yr subscription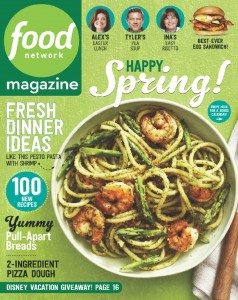 Food Network Magazine is for the total food enthusiast–passionate, imaginative, and sees cooking as an expression of their creative spirit. You'll get the latest on top-rated recipes and great kitchen tools. You'll go behind-the-scenes with your favorite Food Network stars. Food Network Magazine gives you new ideas for how to add a unique signature twist to every meal.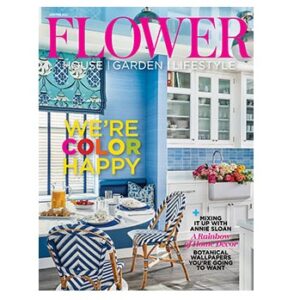 Flower is a go-to resource for inspirational decorating ideas for both inside and outside your home. Each issue is brimming with stylish interiors, easy entertaining ideas and DIY floral centerpieces. Plus, you'll travel to hidden gems and private sanctuaries around the world.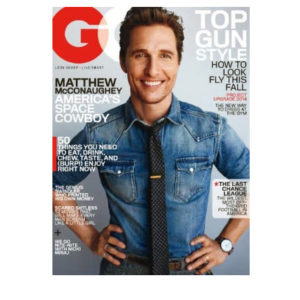 Be a man of style. The kind of man who commands attention and respect when he enters a room. The kind of man women want and men want to be. GQ shows you how. Look great with the latest fashions from premier designers, discover the best food, drink and restaurants around the world, be entertained with award winning feature articles, and much more!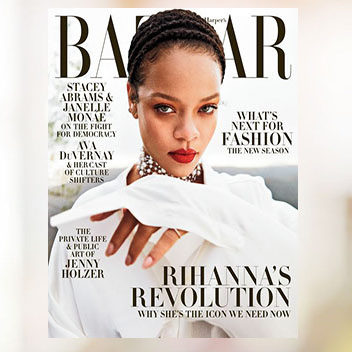 Harper's Bazaar magazine is world-renowned as the arbiter of fashion and good taste. Every issue of Harper's Bazaar speaks to the varied interests of the discerning contemporary woman who seeks the best for her home, career and lifestyle.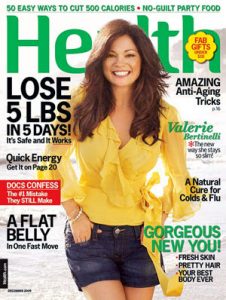 Enjoy living the healthy life with solutions and advice from the experts at Health magazine! Each issue is packed with smart and fun new ways to stay in terrific shape, look amazing and discover tasty (and healthy!) things to eat.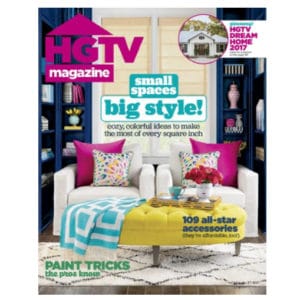 Free HGTV Magazine Subscription:
HGTV Magazine is about real life at home. In every issue you'll find money-saving mini makeovers, simple ways to conquer clutter, smart DIY solutions, time-saving cleaning tricks, and so much more. Plus–see how the HGTV experts really live.
Claim a Free 2-year subscription here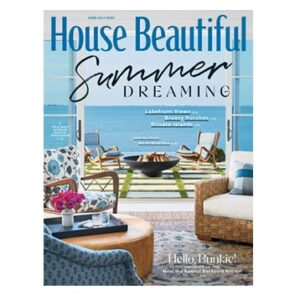 Free House Beautiful Magazine Subscription:
House Beautiful explores the horizons of home design and interior decorating. Every issue of House Beautiful brings you renovations and remodeling, gorgeous bathrooms, glowing kitchens, romantic bedrooms, magical gardens, gracious entertaining areas and much more.
Claim a Free 2-year subscription here
Inside, you'll get tips on everything from protecting wildlife to buying cruelty-free products to organizing animal-friendly field trips for your class. You'll also get the scoop on why so many Hollywood celebs are helping animals. And don't worry … we made sure to include plenty of puzzles, quizzes, and free stickers too! Yup, we said it … FREE stickers!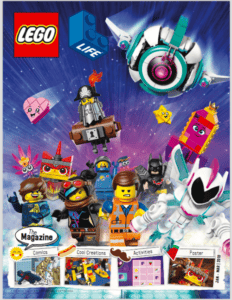 If your child is between the ages of 5 and 9 you can get them a FREE subscription to the LEGO Life Magazine. The magazine is delivered directly to your home five times a year. Even shipping is free!
Marie Claire is your guide to style and substance, combining the very best in fashion and beauty. Every issue of Marie Claire brings you chic secrets from Hollywood's sexiest stars, news on what's hot and what's not, seasonal looks that are all the rage and much more!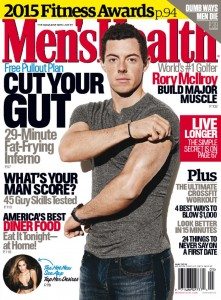 Free Men's Health Magazine Subscription:
A lifestyle magazine dedicated to showing men the practical and positive actions that make their lives better, with articles covering fitness, relationships, nutrition, careers, grooming, travel and health issues.
Claim a Free 1-yr subscription here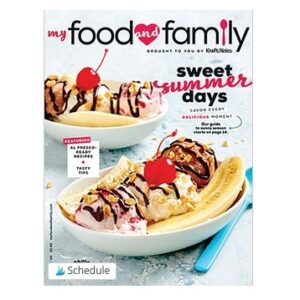 My Food & Family is a cooking and food magazine with loads of recipe ideas for appetizers, dinnertime, side dishes, desserts, snacks, drinks and more. Recipes the whole family will love! Also find lots of how-to tutorials, holiday fun, family activities, and so much more!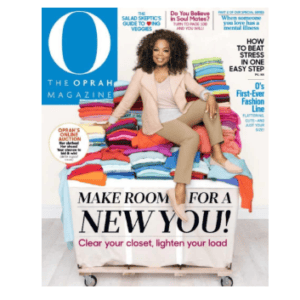 With one of the most trusted women in America inspiring the editorial content, O, The Oprah Magazine serves as a catalyst for transforming women's lives. Each issue offers compelling stories and empowering ideas stamped with Oprah's unique vision and profiles of women who overcome adversity in their lives to realize their potential.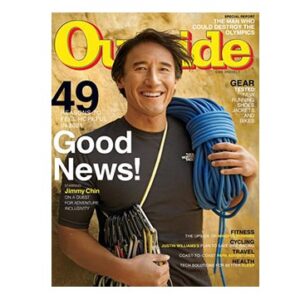 Outside readers are passionately committed to leading an active lifestyle. Outside not only motivates readers to uncover and define their own personal day-to-day adventures, but also provides them with the tools, products and information to fulfill them.
Claim a Free 1-Year Subscription here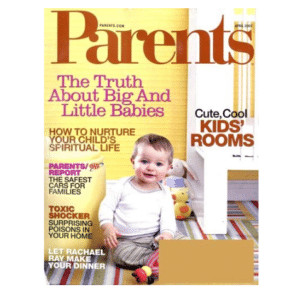 Parents is dedicated to the everyday concerns faced by today's parents. Columns and regular features address family development, manners and behavior, product reviews, health and safety issues as well as the necessity of taking time for yourselves.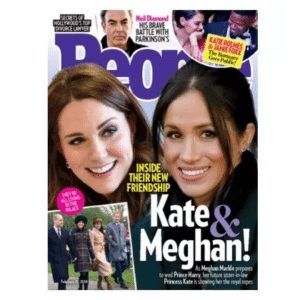 Free People Magazine Subscription:
People magazine has been bringing the best of celebrity and popular culture news since 1974. It provides stories about people instead of issues. People magazine continues to connect readers to celebrities and provides human-interest stories readers want to read.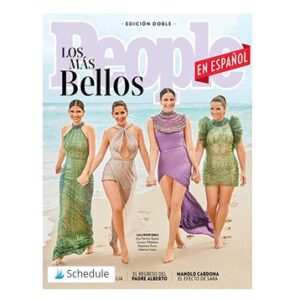 People en Español magazine covers everything from entertainment news to family issues, with a focus on the Latino community in the United States. Since 1996, the Spanish-language publication has served as a portal to the world of pop culture and current events. Not merely a duplicate of the English-language version, the magazine covers unique stories and offers a way for Spanish speakers from various backgrounds to stay connected to the hottest Hispanic news.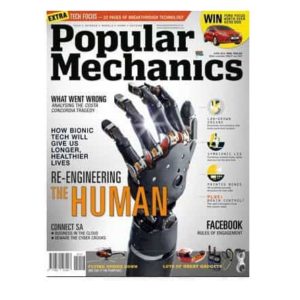 Popular Mechanics magazine is your chronicle of emerging technology and innovation. Every issue of Popular Mechanics explains how things work in a way that everyone can understand from cars, trucks and motorcycles to electronics, woodworking and home improvement. If you like to do it yourself, you'll love Popular Mechanics!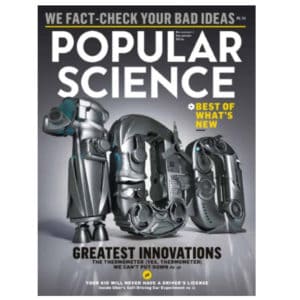 Discovery and innovation are reshaping the world around us, and Popular Science makes even the most complex ideas entertaining and accessible. As the world's largest science and technology magazine, Popular Science presents the best hopes for our planet, our lives, our children and our future through the individuals and ideas that are building a better world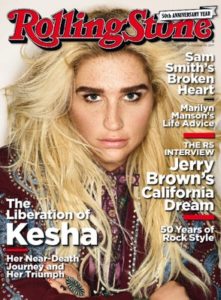 Free Rolling Stone Magazine Subscription:
The premier rock and roll magazine, Rolling Stone's sphere of influence reaches into entertainment, movies, television, technology and national affairs. Rolling Stone covers everything that's important, trend setting and newsworthy to the thought leaders among young adults.
Runner's World:
Become faster and go farther with the help and advice of a free subscription to Runner's World.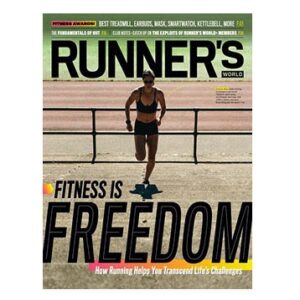 Runner's World is filled with powerful information that will help you run faster and farther and have more fun doing it! Every issue brings you the strategies, tips and advice to fuel your performance, prevent injuries, burn fat, shed stress, and achieve your personal goals.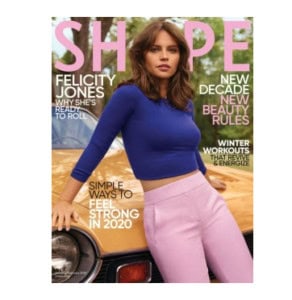 With Shape, you'll look beautiful and feel great! Build a bikini body. Kick your metabolism into high gear. Melt away pounds that never come back. Stay motivated. Sculpt sleek, strong, sexy arms. Blow off tension and relieve stress.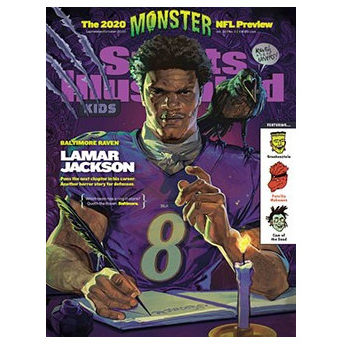 Get profiles of the biggest names in sports, fun sports trivia, games, contests, amazing action photography, instructional tips from the pros, and much more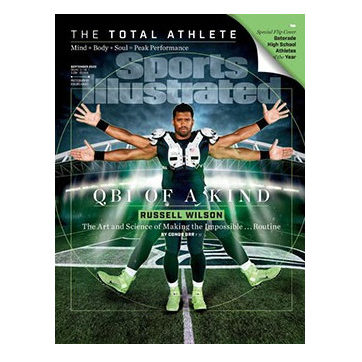 Through emotional storytelling and award-winning photography, Sports Illustrated provides you with complete coverage of all your favorite sports, including the NFL, College Football, Baseball, College Basketball, the NBA and more.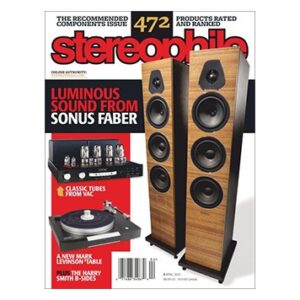 Every month Stereophile magazine offers authoritative reviews, informed recommendations, helpful advice, and controversial opinions, all stemming from the revolutionary idea that audio components should be judged on how they reproduce music.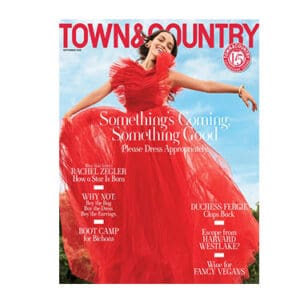 Free Town & Country Magazine Subscription:
Town & Country is America's premier lifestyle magazine that shares and shapes its reader's discerning tastes in fashion, travel, design, beauty, health and the arts and antiques.
Claim a 1-yr subscription here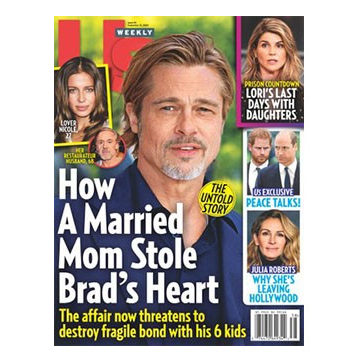 Get a revealing insider's look at the hot celebrities and trends in Us Weekly. Every issue is packed with fascinating celebrity news, gossip and pictures that take you way beyond the headlines. You get the romances, the scandals and the people behind them.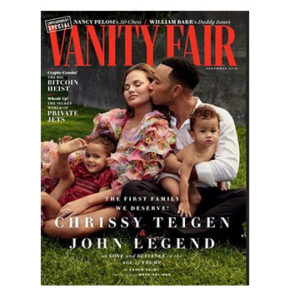 Gain entry into the world's most sophisticated circles with Vanity Fair. Globetrot with your favorite stars. Be privy to secrets of the famous, the infamous, the influential and the up-and-coming. With revealing articles and breathtaking photography, every issue of Vanity Fair takes you on an unforgettable journey of money, beauty, power and style.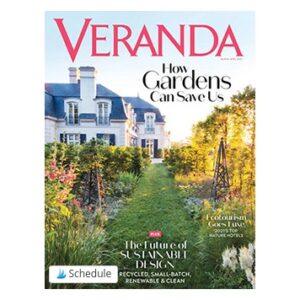 Veranda is a stylish, entertainment and decorating magazine featuring informative articles and great ideas for your home. Each issue addresses historic and geographic influences on the art of interior design, with an international orientation.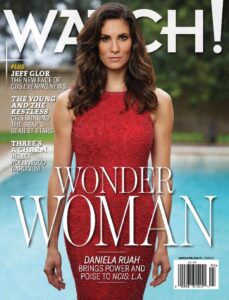 Watch! is the official magazine of CBS, a glossy, entertainment focused magazine that gives readers a window into the world of glamour and celebrity through their favorite stars. Every issue is jam packed with interviews, previews, fashion spreads, celebrity vacation features and trips down memory lane through the CBS library.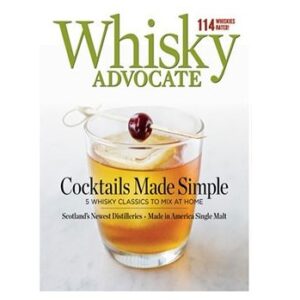 Whisky Advocate magazine is America's leading whisky publication. It's a premier source for whisky information, education and entertainment for whisky enthusiasts.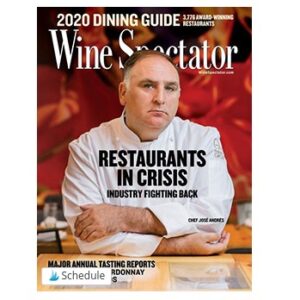 Wine Spectator takes the mystery out of wine! You can easily select and enjoy first-class wines from the world's most prestigious regions such as Bordeaux, Tuscany, Napa and many others. Every issue features the famous Buying Guide and only Wine Spectator includes a pocket-size shopping list that makes it easy to find the best wines in the wine shop!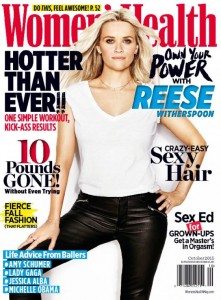 Women's Health is for the woman who sees being healthy-physically and emotionally-as her edge. It is a magazine that helps women stay on pace in their lives with practical advice on nutrition, fitness, relationships, style, beauty and much more.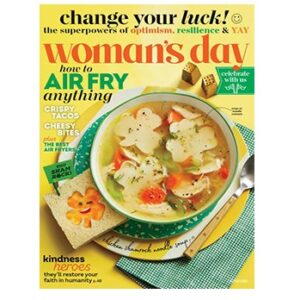 Woman's Day, one of the oldest and most beloved of all the traditional women's magazines, is ever-evolving to fit the needs of modern readers.