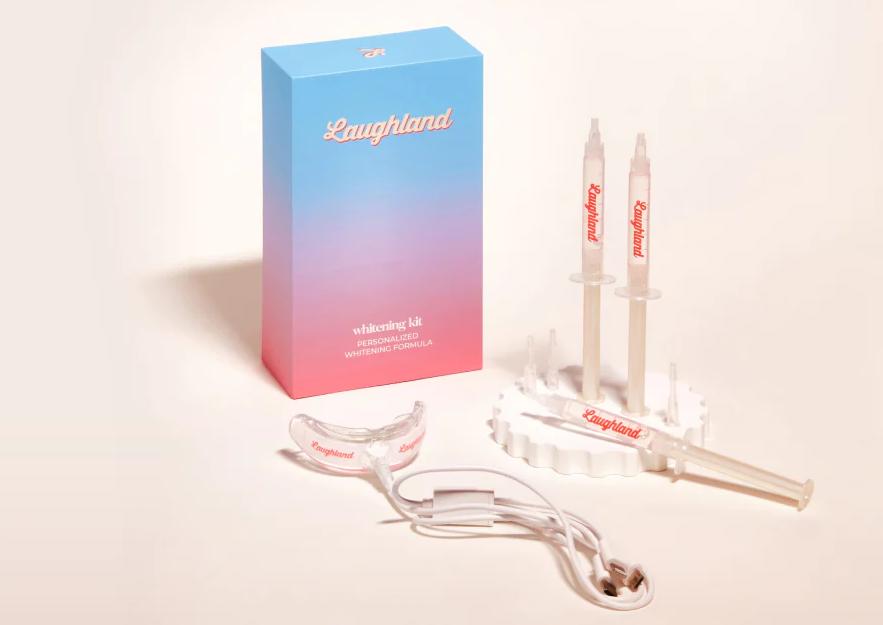 Get your hands on the Laughland at-home teeth whitening kit for absolutely free, all you have to pay is small shipping fee of $8.49 – a steal compared to its usual $100 price tag!
This kit includes a Whitening Light, Personalized Whitening Gel, and an adapter compatible with both iPhone and Android. Plus, shipping won't cost you a penny. You also have the option to remove the automatically added $0.98 package protection from your order.
Hurry, it's for a limited time only!
Simply input your details and respond to a quick set of questions to kickstart the process. They'll curate a personalized kit tailored perfectly to your requirements! At checkout, the discount is automatically applied—no need to fuss with any codes!
You should see this at checkout….