Finding the perfect gift for teen boys and teen girls can be a daunting task. They are no longer children, but they're not quite adults either.
It can be tough to find something that is both unique and interesting for an outdoorsy teen that they will actually love and use!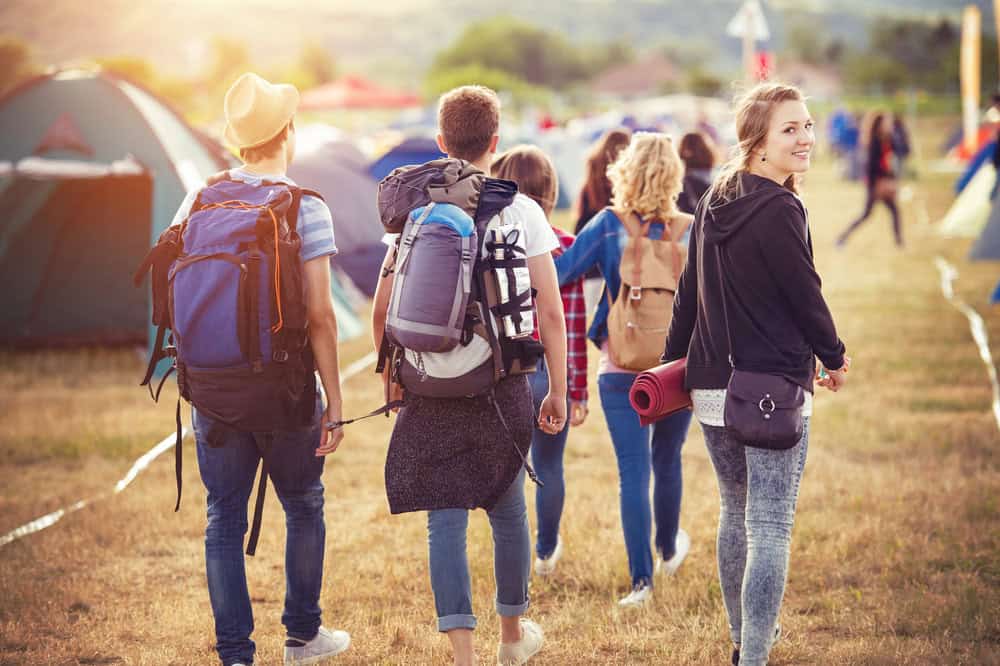 Whether your teen is an artist, athlete, or thrill-seeker, these unique outdoor gifts have something for everyone. From an inflatable boat to camping gear to an outdoor game, there are lots of fun options that you may not have seen before or thought of that will help get them away from video games!
A lot of these gifts are definitely for older kids but you could buy them for tweens and help them learn how to use them properly. These are gifts that they can take with them to college and beyond!
Here are 40 best outdoor gifts for tween to teens that they'll love: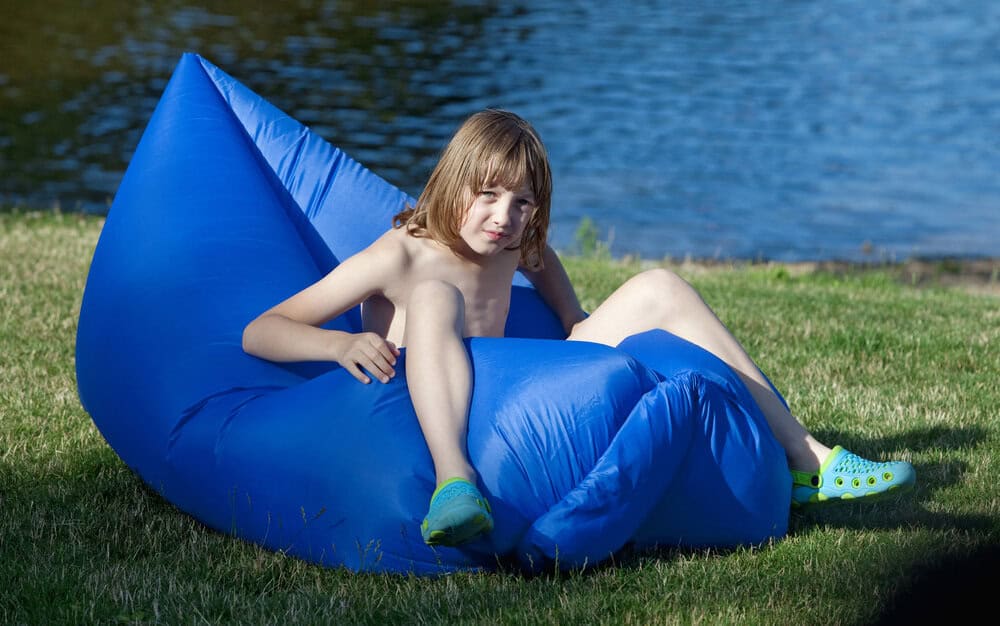 Inflatable Lounger
Kids love inflatable loungers! This is a great gift for teens who love hanging out in the yard or going to the beach or park. Even young kids love these for hanging out!
They're comfortable and easy to set up, so your teen can have something to sit on anytime, anywhere. The best part is they fold up small and start at only $20 each!
They are so versatile you can even use them as a float in a pool. They come in a variety of colors and pattern so you are sure to find one your kid will love!
Phone Mount for a Bicycle
If your teen loves to bike, a phone mount can help them stay connected while they ride. It's perfect for streaming music or checking directions without having to stop!
These are especially great for playing Pokemon Go!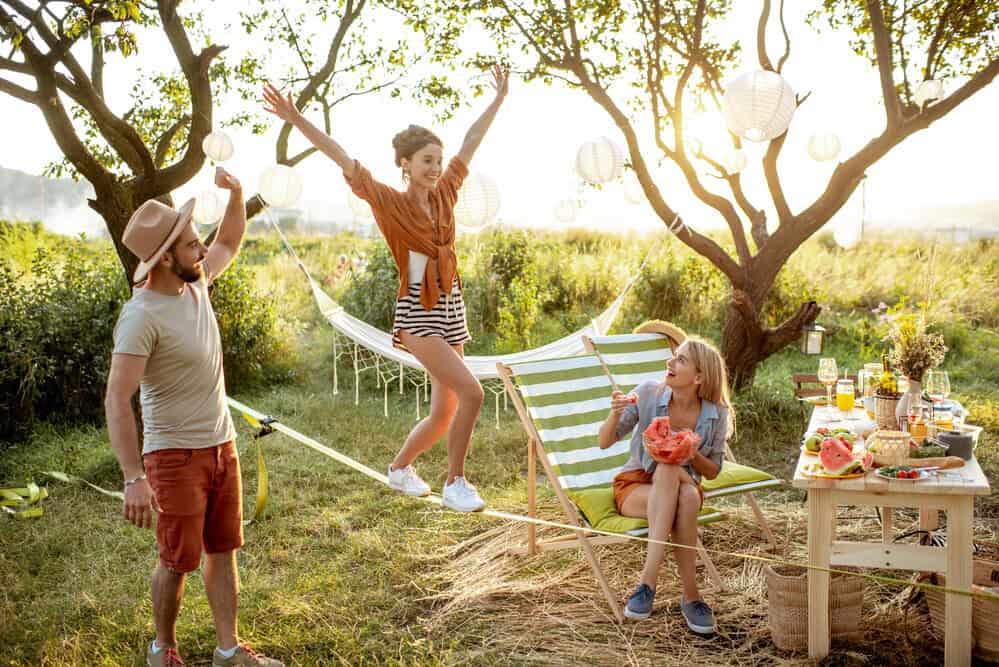 Slack Line
If your teenager loves a challenge, why not get them a slack line? This is perfect for kids who like to push their limits and test their balance. Not only are they fun, they are great exercise too.
These sets start in the $30 to $40 range so they aren't very expensive. It's also great exercise and younger kids will love it too if you put it down low!
Personalized Water Bottle
A great gift for teens who love exploring the outdoors. This insulated water bottle will keep their drinks cold and fresh all day long. If you personalize it they can tell it from their friends!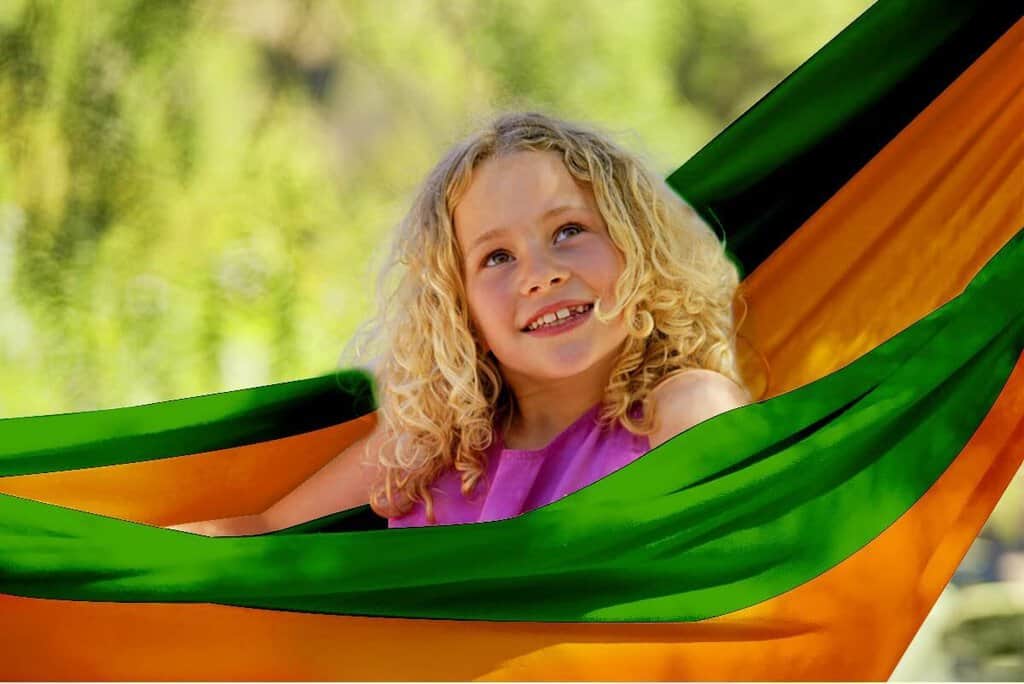 Foldable Hammock
Collapsible hammocks are big among kids and teens these days, they can fold up small and can be set up in minutes for relaxing or reading!
All they need is two trees to connect it to and they are set up in minutes. Perfect for camping too! I see kids in the park near our house all the time using these!
There are quite a few to choose from and they start around $20 each!
SHOP PORTABLE HAMMOCKS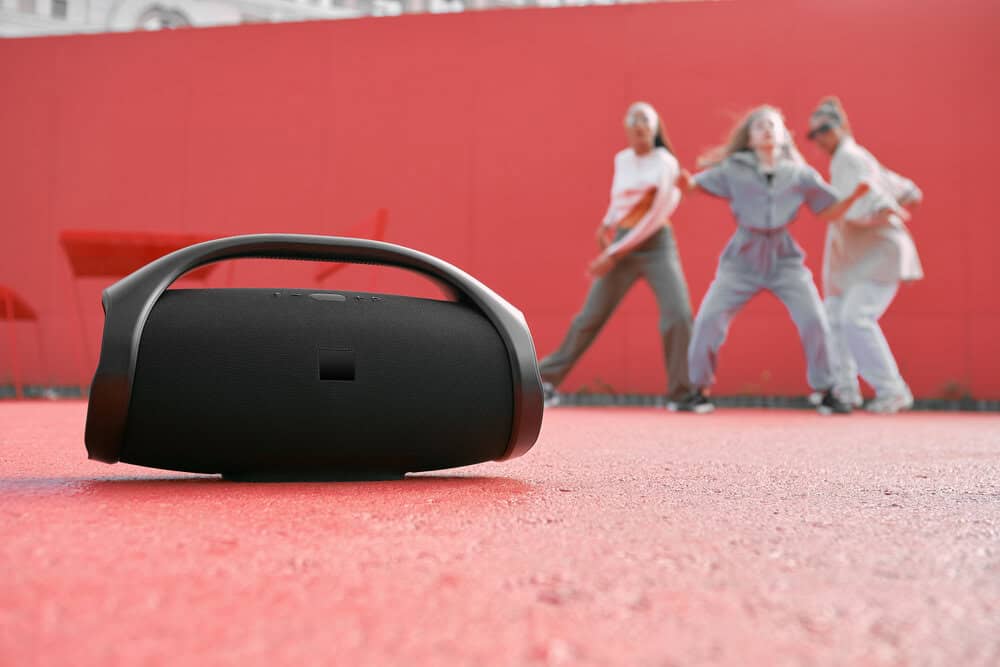 Waterproof Portable Speaker
Let them listen to their favorite tunes in any situation with a waterproof Bluetooth speaker that's perfect for beach days, camping trips and more. These are the boom boxes of the 2020's lol.
There are small ones that will connect to a backpack or larger ones like the one above. Considering these start at around $14.99 these are great gifts if they don't have one!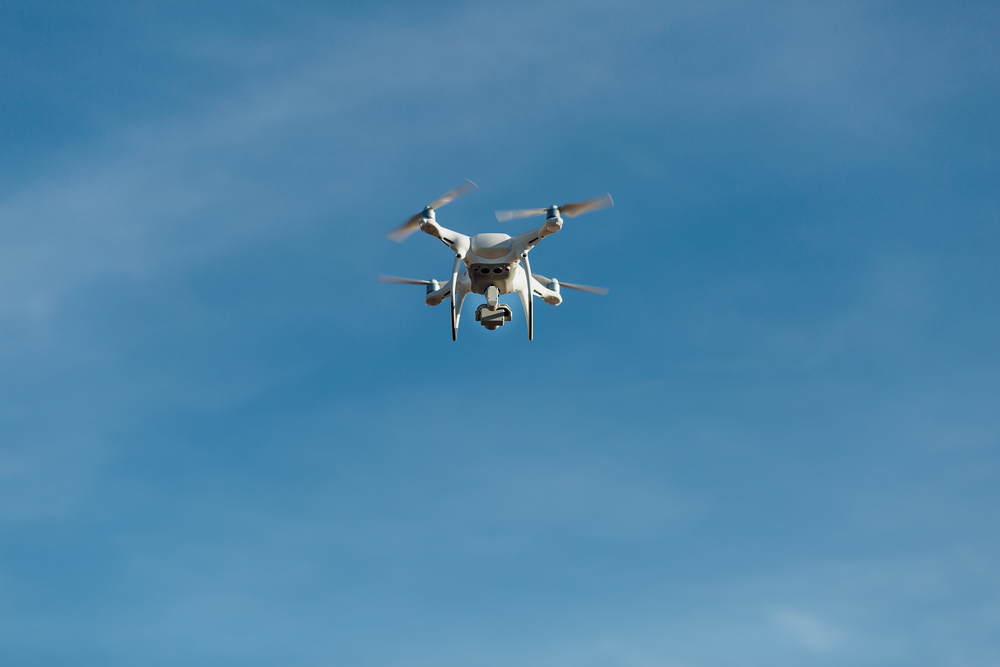 Drone
Drones are great for teens who love to explore and capture nature from above. They can take stunning photos or videos of the outdoors from the best angle.
Prices start at only $39.99!
Rock Climbing Gear
From rings to ropes to helmets to climbing shoes, you can get everything they need to climb rocks safely and confidently. They even sell kits where you can create climbing walls inside if you have room!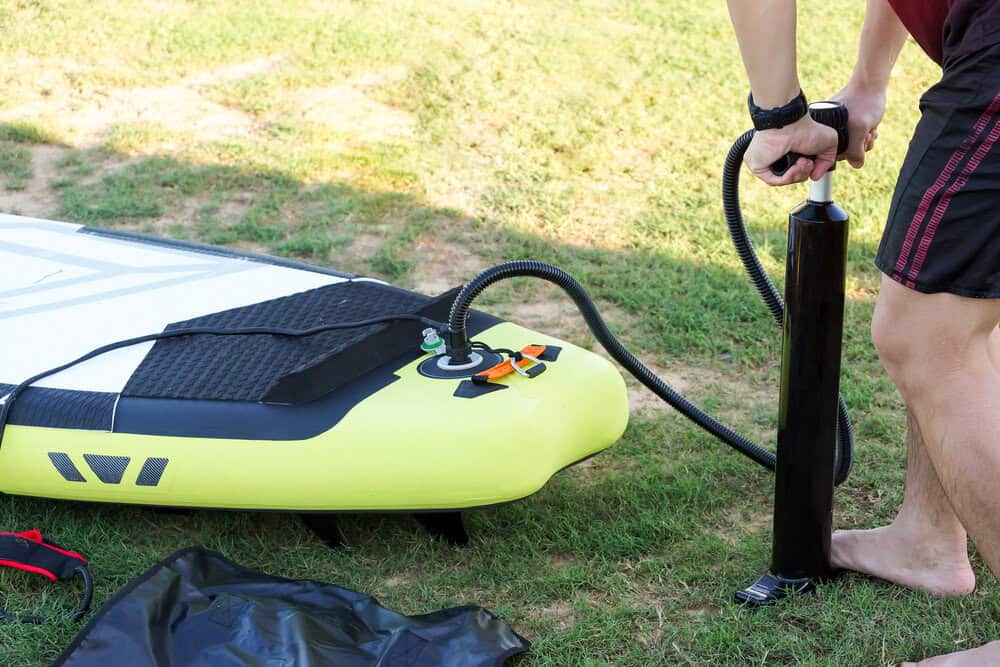 Inflatable Boat
Inflatable Kayaks and paddle boards are an awesome way to explore rivers and lakes and get closer to nature. There are plenty of models available for all levels, from beginners to experts.
The inflatable ones fold up to the size of a small suitcase so they can be easily transported in a car. Inflatable boats start under $20 and decent ones start at around $100 which is pretty awesome for a boat. Get a good one and this will last them a long time!
NOTE – Inflatable boats are great in small lakes and near the beach. Not good for deep water so make sure they are staying close if you go this route. Also make sure they have the proper accessories to make it safe!
Fishing Rod
Fishing is a great outdoor activity, and it's something that teens can enjoy alone or with friends.
Prices start around $15 for a cheap rod and go up from there as they get better. If they are truly new to fishing you could even get them a cane pole!
Fishing Accessories
Give your teen some extra fishing gear like waders, tackle boxes, and even an inflatable boat if they're into river fishing. The gear they need will depend on where you live and where they will be fishing.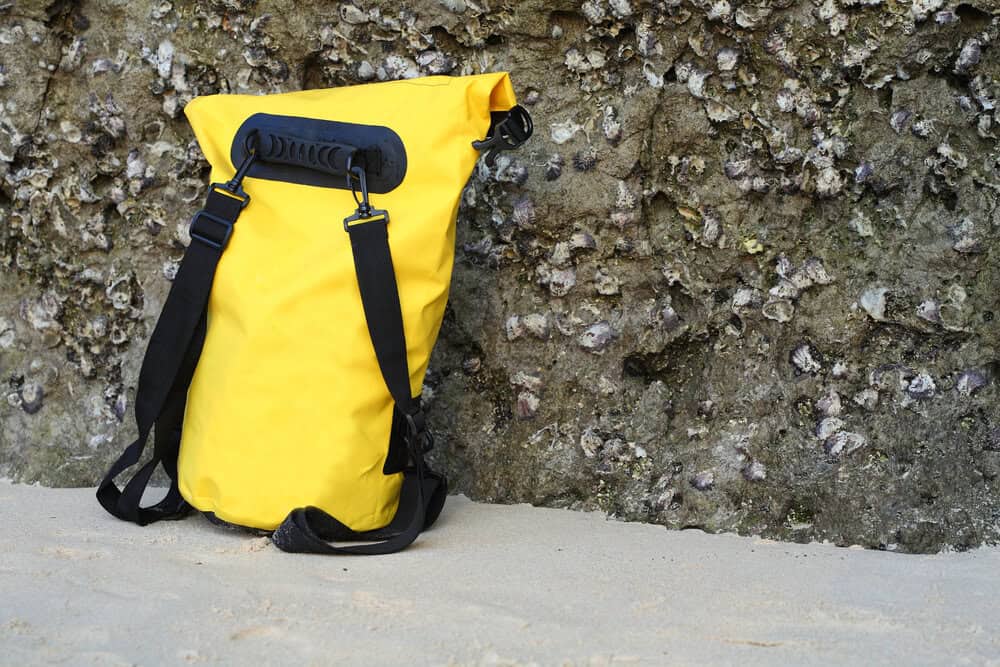 Waterproof Dry Bag
A single sling dry bag is perfect for white water rafting or a day at the beach. It can even be used at pools or any other place there is a risk of personal items getting wet!
It's roomy and made of durable material, so their belongings (like their PHONE!!) stay dry even if they get splashed. They start at only $8.99 too!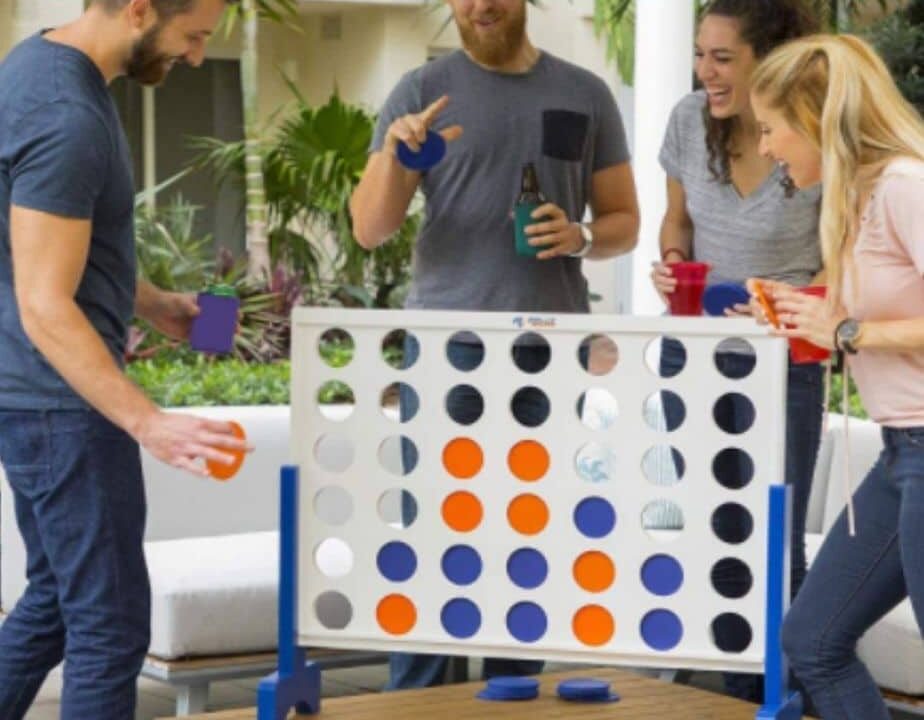 Oversized Outdoor Games
There are so many fun outdoor games that teens can enjoy. Think oversized Jenga, cornhole, and giant connect four and even a life-sized chess board. These are great outdoor toys that are made to last. Plus they help improve hand-eye coordination.
These are fun for kids of all ages – great for parties!
Nature Art Supplies
Encourage them to explore and appreciate nature with these art supplies they can take outside. You can choose from paints, pens, charcoal and more in different colors!
They can use them to create their own unique works of art that celebrate their outdoor adventures!
Geocaching Kit
Teens can become professional treasure hunters with the help of a geocaching kit!
This is a high-tech treasure hunt that utilizes GPS and maps. Give your teens the best geocaching equipment to ensure they have an exciting time on their scavenging adventures.
Most work with their cell phones!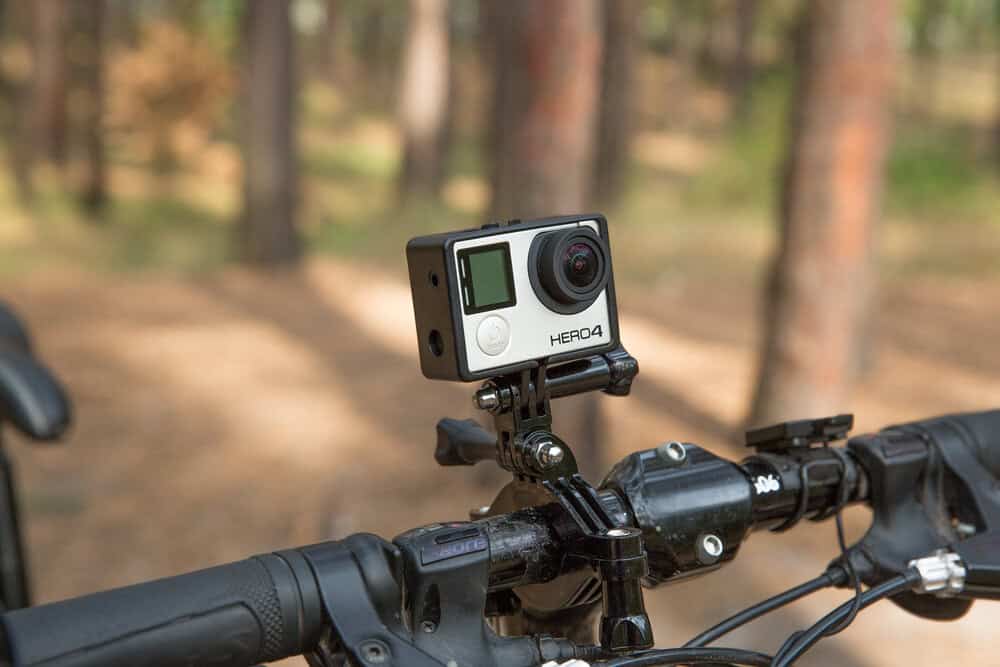 GO Pro Camera
For the thrill-seekers, they can capture all their adventures with a GoPro and relive them again and again or share them on social media and have memories saved.
Real GoPros are in the $200-300 range but you can get knock offs for under $100 if you want to get something cheaper.
Travel Map
Adventurous teens will love a scratch off world map. Your teen can keep track of all their travels and plan out future ones. It's a great way to inspire exploration and wanderlust in them!
Travel maps are a very cool gift idea for the entire family to track where they have traveled too!
Adventure Journal
Adventure Journals are great for kids of all ages. Encourage your teen to explore and document their journey with a pocket-sized journal that has waterproof pages, perfect for sketching, writing and storing memories from their outdoor adventures.
These are a great deal too – you can easily get a nice one for under $20!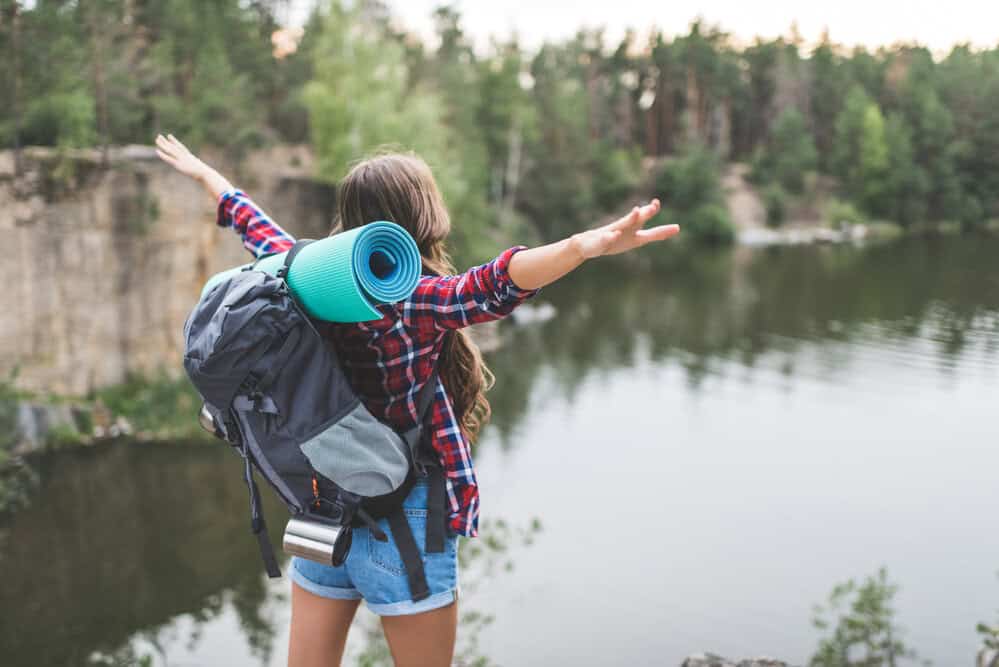 Hiking Backpack
No matter if they just like long walks or hikes up mountainsides, a lightweight hiking backpack will be their best friend on the trail.
A good quality backpack with plenty of storage and a comfortable fit will make sure they're ready for any outdoor excursion.
SHOP HIKING BACKPACKS
Hiking Boots
Every outdoor enthusiast needs a good pair of hiking boots, so why not give your teen a gift that keeps on giving? Get them high-quality boots for those long hikes and treks through nature.
The trick is to make sure they can return or exchange them if you buy them for them. Better yet, take them to buy these. This is a hard one to buy for others but people LOVE getting them because they are expensive and last a long time!
Amazon has a great selection under $100. Really great boots can cost hundreds at local hiking shops!
Paracord Survival Bracelet
These survival bracelets make a useful gift for teens who love exploring nature. The best part is they come packed with survival tools like fire starters, compass, emergency whistles, and more!
Not only are they cool to look at they are super handy. I would make sure they don't wear these to school – they are for survival, not school.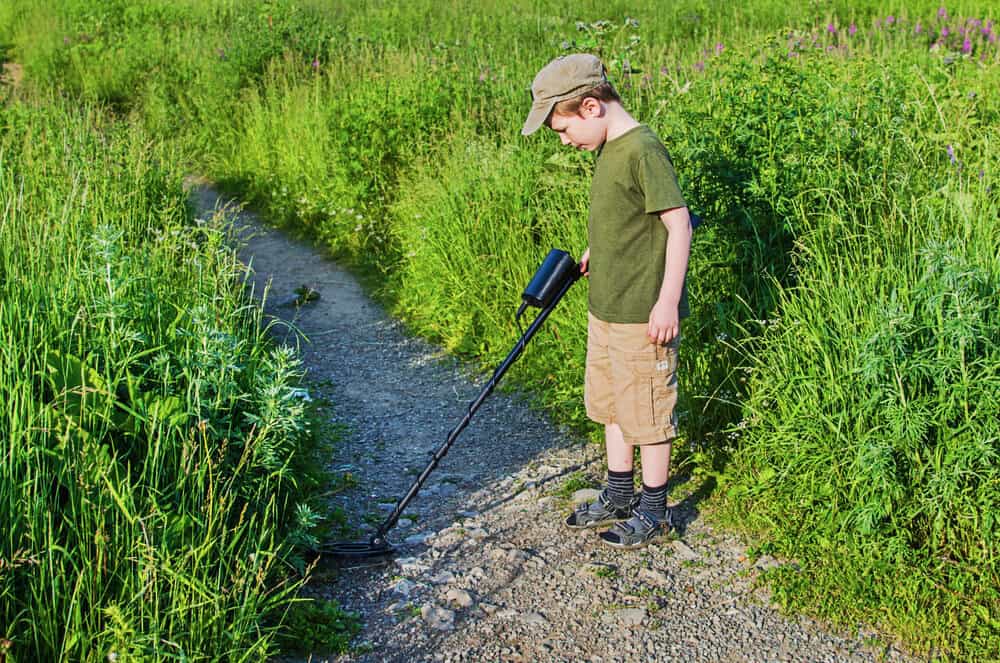 Metal Detector
If you got a treasure hunter hook them up with the Bounty hunter metal detector. Not only does it sound cool but they could find a fortune!
These are so much fun to play with in the woods and on beaches. Basically anywhere you go you could find a treasure!
Binoculars
For the teen who loves bird watching or just exploring their surroundings, binoculars make a great gift. They can observe animals and take stunning photographs of distant landscapes.
You can get them binoculars with features such as zoom, night vision, and waterproofing for a truly unique experience.
Waterproof Phone Case
If your teen loves to take videos and photos while outdoors, a waterproof phone case is a great gift idea. It will keep their device safe from the elements. A small investment in a case can provide a lot of protection for an expensive phone!
Portable Charger
For those long days at the beach, a portable charger will come in handy. Get them one that is lightweight and waterproof so they can charge their phones and other necessary devices while enjoying nature.
These handy tech gifts are perfect for an active teenager. They come in all shapes and sizes and price ranges so you can easily find one to fit your teen and budget. You can get single charge devices or ones that can provide multiple charges.
Not only are they great for being outdoors they are great for every day use. They can keep their phones charged on the go. Great tool to help keep them safe!
Gift Cards to Outdoor Shops
When in doubt, gift cards to outdoor shops can help them get the items THEY WANT. You can choose local mom and pop shops or bigger chains like REI, Bass Pro, and more!
State Park Pass
If you have great state parks nearby consider getting them an entire year. Get a family pass and usually everyone can get in free!
Event Tickets
If they love adventure look for events nearby that are outside like iron man, zip lining, rafting, or rock climbing. Get them the tickets to the events and let their spirit soar!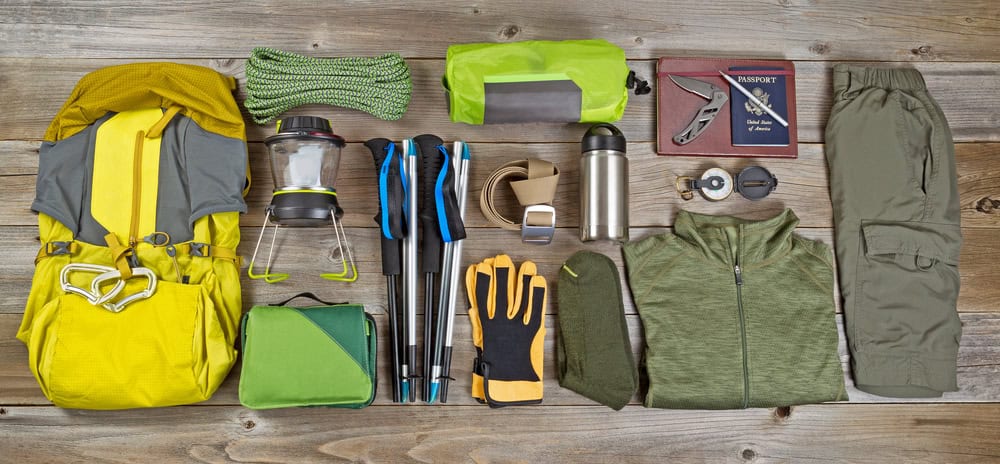 This is a great gift and outdoor gear can last a lifetime if taken care of.
Camping Gear
If your outdoor kid loves camping maybe it is time to start getting them their own gear. Start buying pieces now and they will be set when they want to start going on their own.
Plus having their own gear makes it a little more fun for them. Our son got his own tent at 10 and loved it. A little one that slept 2 – it was under $15 to buy and made his year! He always wanted to go after that, it become one of his favorite things!
Here is some options on things you can get them…
Camping Chair
Camping chairs make it easy to relax after a day of exploring the great outdoors. Look for one that is comfortable and durable so it can withstand the elements.
Tent
Tents are an essential piece of gear when it comes to camping, so this would make a perfect outdoor gift. You could even get one big enough for your kid and friends to others can enjoy the adventure too!!
Prices vary from $20 to $2000 depending on what you need. Watch our camping deals section and you are sure to find a great deal!
Sleeping Bag
Investing in a good quality sleeping bag is important for any teen who loves outdoors. A great gift idea that they will use again and again.
LED Camping Lantern
A must-have for any camping trip. This lantern is lightweight and will keep your teen safely illuminated in the dark.
Igniter for Fires
For the outdoorsy teen who loves to explore, a fire starter set is a must. It comes with everything they need to start a fire in any situation. Plus these are small and make great stocking stuffers!
Emergency Kit
Another great gift for outdoor-loving teens is an emergency kit. The can include essentials – like a flashlight, first aid supplies, and a whistle – to keep them safe in any situation. Great item for a teen to keep in a car too!
Finding the best gifts for teens doesn't have to be difficult. With these unique outdoor gifts, your teen is sure to appreciate the thought that went into selecting each item. From camping gear to inflatable loungers, there are plenty of great options for kids of all ages. Get them something they'll actually love this year with one of these best outdoor gifts!