Enjoy this list of oversized yard game ideas. Each game was hand-selected by us to help you find something fun to enjoy in the backyard this summer and fall season. It's always nice to have something to do together outdoors during the warm weather season, so why not use these oversized yard game ideas to get active while enjoying the fresh air?!
Large Yard Games
---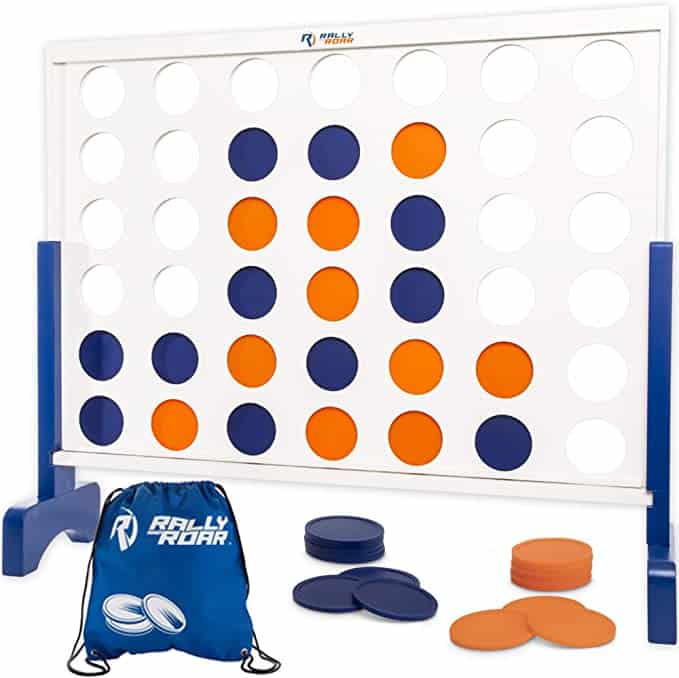 Connect with friends and family: this exciting, all-inclusive outdoor family game is a popular life-size kid's game with a twist.
---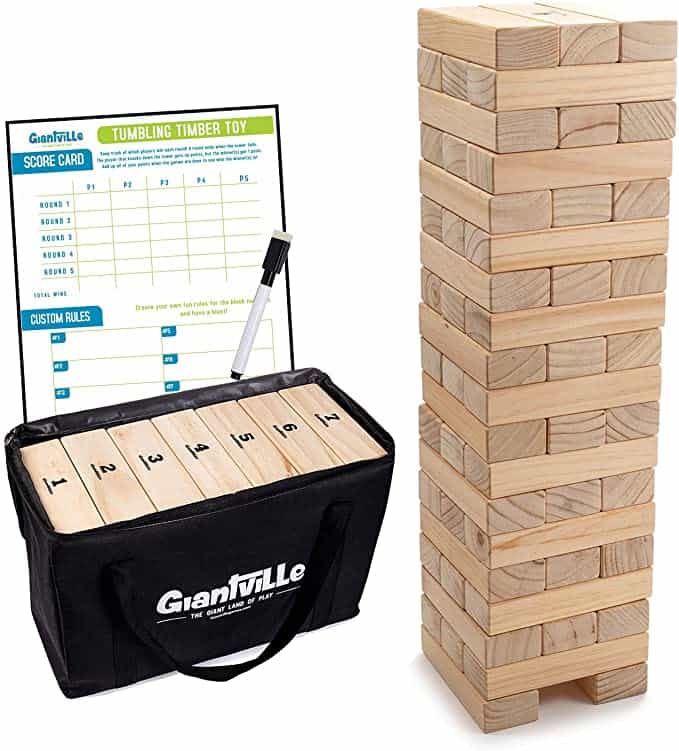 Get the whole family involved in a super fun game! The Jumbo Wooden Blocks Game provides hours of entertainment for everyone of all ages.
---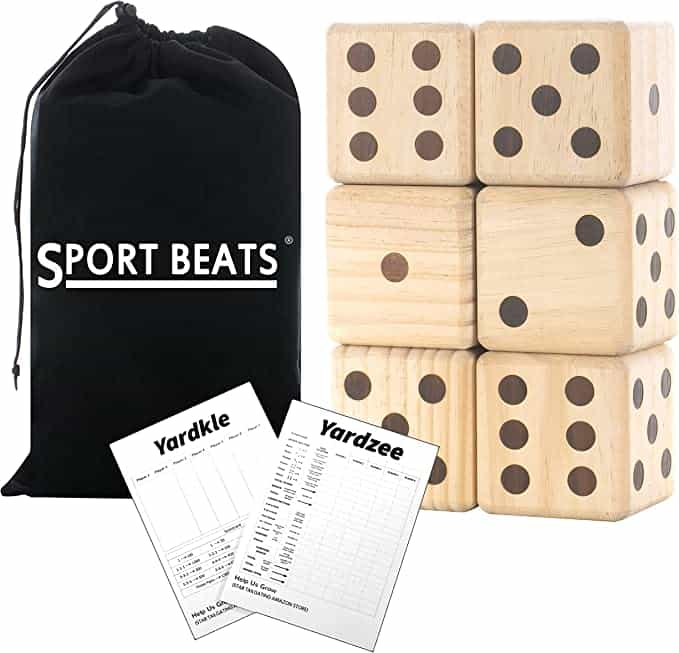 6 oversized dice allow you to roll yourself to victory in both Yardzee & Yardkle. Each die has burned in dots to preserve gameplay and prevent fading.
---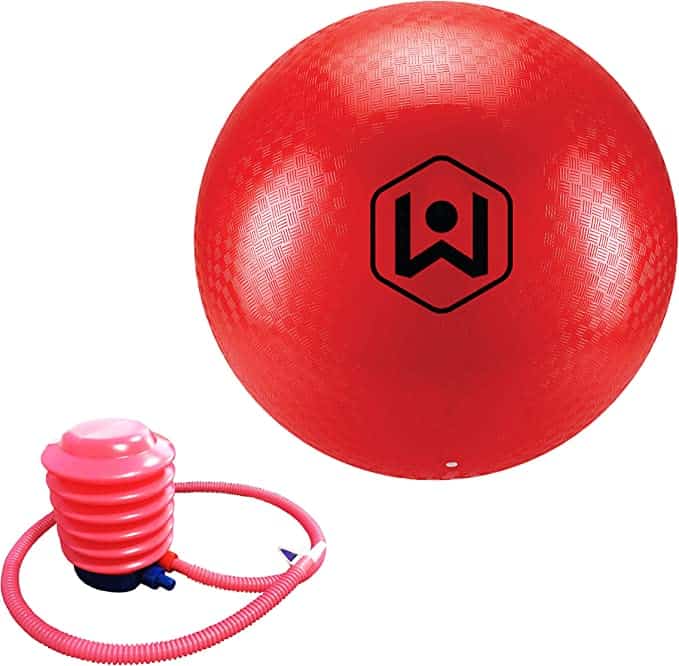 Whether or not you are wicked skilled, or wicked competitive, you better be ready to have a wicked good time! Wicked Big Sports Kickball is traditional kickball on a grand scale!
---
This Twister game includes a spinner and a plastic floor mat that's twice the size of the original with more and bigger colored spots. It's easy to set up and put away.
---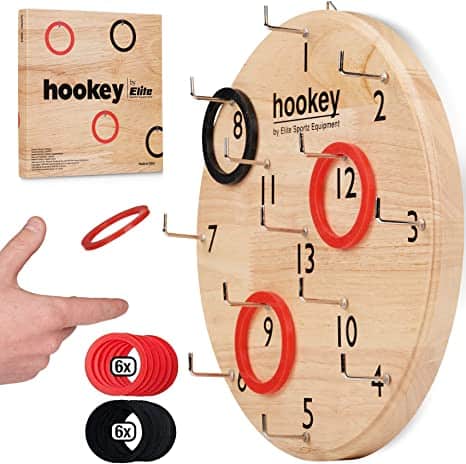 Kid safe hookey ring toss game is a very safe alternative to a dart board, and no sharp darts or holes in your wall, now that's a bonus…these kids games are highly challenging, very addictive, and are also beautifully finished gifts for boys and girls of all ages.
---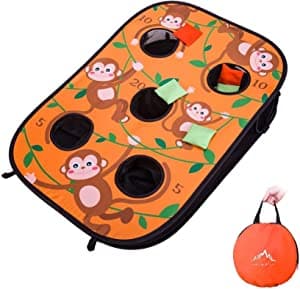 Exclusive innovative design, this Bean Bag Game can be assembled very quickly by flicking and sticking and stored very easy by tearing and stacking with a small footprint and meeting every needs in the portable travel.
---