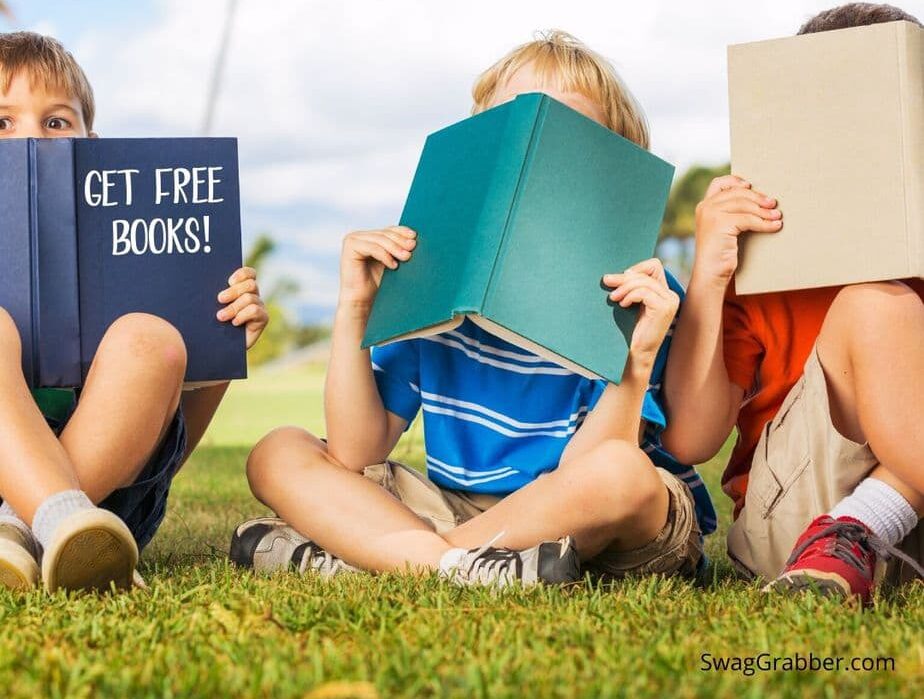 2023 Kids Summer Reading Programs
Summer reading programs are a great way to keep kids reading during the summer. Here are the 202 Summer Reading Programs that we know will be available this summer. As always the list usually grows!

Amazon:
Grades K-8 can read any 8 books this summer and get $1 off any book
American Girl: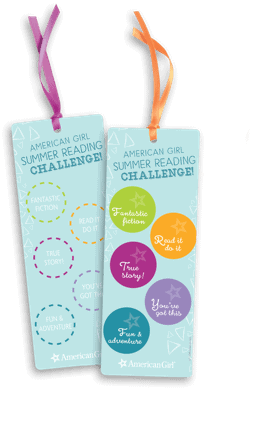 They aren't offering any free in-store promotions this year but they do have a fun summer reading challenge!
Download, print, and make this fun bookmark set. Your girl can keep track of her place and her progress with our exclusive Summer Reading Challenge bookmark. Our printable sheet includes a bookmark and 5 reading badges, one for each category. Let your girl cut out the bookmark and top it with a pretty ribbon—and hang on to those badges! You'll need them to reward your girl's reading progress.
Each time she completes a category, add a badge to her bookmark. Simply cut out the badges and tape or glue them to her bookmark as she works through her reading list. She'll complete the challenge by collecting one badge from each category.
For kids in grades 1-6, get a free book after reading 8 books and filling out a Reading Journal. For adults, share your school's required reading list and get a free tall hot or iced coffee from the cafe. They also have coupons and discounts listed under the right-most "Summer Reading Deals" tab.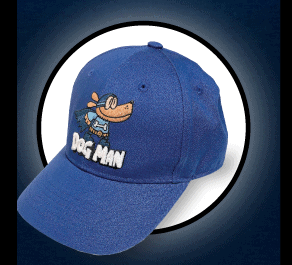 Read four books and you can earn a FREE Dog Man logo baseball cap. This is probably the biggest freebie I have seen this year!
Choose any four books from the Summer Reading Adventure List
Write about the books you've read in your summer reading adventure log
Show your completed log to a store associate to review your free Dog Man Logo Baseball Cap!
Check E. Cheese:
They have a ton of methods for kids to earn freebies, from good grades to sports achievements to reading in Spanish or English! This reading rewards calendar gets 10 free Play Points with any food purchase.
Read books and you could win prizes!
Join and add your favorite books to your summer reading log
Read books and write as many original reviews as you can
The more reviews you write, the higher your chances of winning
Ten (10) participants who review the most books will be eligible to win a Prize Pack of the seven books shown below. The next twenty-five (25) participants with the most reviews will be eligible to win a $10 Gift Card
They have new reading logs, printable coloring sheets, online storytimes and mystery book recommendations for ages ranging from preschool to teens. Plus, stay tuned for details about social giveaways!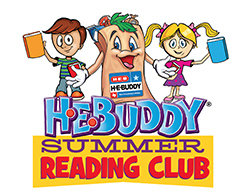 H‑E‑Buddy is ready for summer fun and summer jamming, so it's time to kick off our H‑E‑Buddy Summer Reading Club. All you have to do is read ten books and record them on your reading log from the form linked below. Each time you log a book, have an adult initial by the title so you get credit for reading. Once the log is complete, mail the form to the address below, and you'll be rewarded with a special t‑shirt. You have until October 1 to get in ten good reads. Texas summers are made for adventures, and some of the best adventures you find are in books, so find a stack of books and start exploring.*
H‑E‑Buddy Summer Reading Program
10530 Sentinel
San Antonio, TX 78217
H‑E‑Buddy Summer Reading Club Form
The H‑E‑Buddy Summer Reading Club is intended solely for children who are residents of Texas and between the ages of 3‑12.
Read six books over the course of the summer and memorize six Scripture verses and get a FREE book!
After completing your Summer reading adventure it's time to redeem your prize. Simply revisit this page and click on the button labeled  "Get Your Free Book" and complete the form. The button will be available on this page beginning in July 2020. Be sure to complete the form by Aug. 31, 2020. You'll receive an email after Aug. 31 giving instructions on how to redeem one of the free books below. The Summer Reading Adventure ends on Aug. 31, 2020
1. Every Friday beginning June 12, they will publish a post here asking the same two questions: "What got your attention in The Times this week? Why?" That's where you should post an answer, any time until the following Friday when we will close that post to comment and open a new one that asks the same two questions.
You can always find the proper link to the place to post at the top of this page, updated each week. You can also always find it on their homepage.
2. You can choose anything you like that was published in the print paper or on NYTimes.com in 2019 or 2020, including articles, Op-Eds, videos, graphics, photos, and podcasts. To see the variety of things winners have written about over the years, take a look at this column.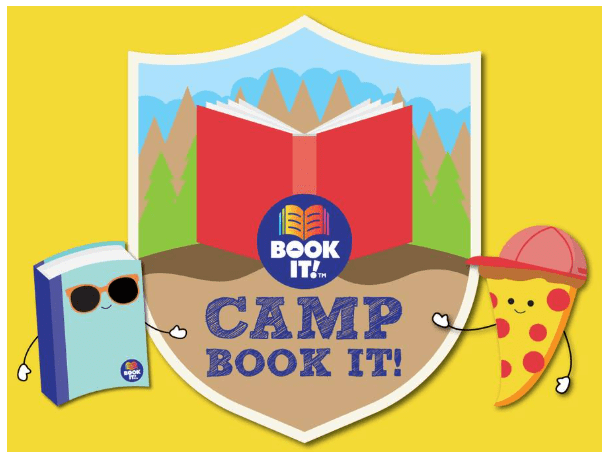 Kids can earn a free one-topping Personal Pan Pizza from Pizza Hut through the first-ever Camp BOOK IT program. Track their reading for June, July and August in the digital dashboard. When the monthly reading goal is met they will receive their free pizza.
Get ready for an all-new Scholastic Summer Read-a-Palooza experience!
This year, kids can build their avatar, make new friends, earn virtual rewards, and help unlock donations for kids with limited or no access to books by starting and keeping "reading streaks" in Scholastic Home Base when they read every day over the summer!
Parents, educators, public librarians and community partners: Check back on Monday, April 6 to access free summer reading content and learn about Home Base, this year's donations, and more!
Bookworm Wednesday rewards your little one with free admission to a select children's film when they present a book report. Accompanying parents or guardians and children under six years of age receive free admission and do not need to submit a book report!