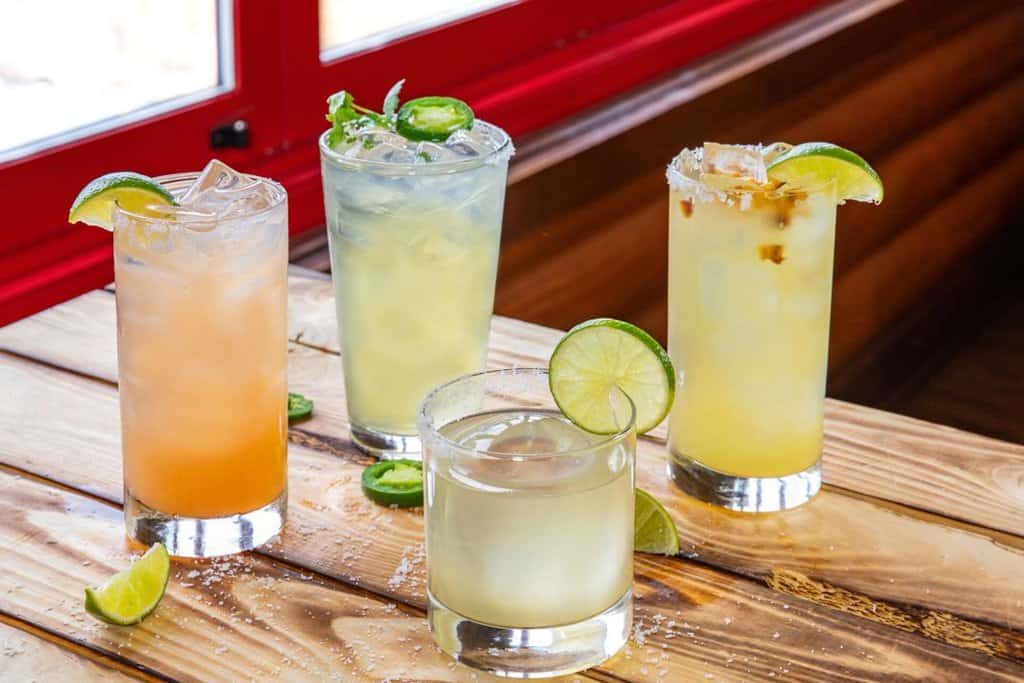 Cinco De Mayo Deals & Freebies
Cinco De May is on May 5th every year. MANY Mexican restaurants will offer freebies or special promotions to celebrate. Here are the ones we know of….
Abuelo's: Sign up for Mi Abuelo's Rewards to start earning one point for every dollar spent. You'll also get a special offer just for joining the club.
Avocados From Mexico: Check out special Cinco de Mayo avocado recipes and download a free recipe e-book by signing up for emails.
Baja Fresh: Join the Club Baja mailing list and get a free taco just for signing up. The freebies don't stop there, as you'll also get a special treat on your birthday.
Bar Louie: This Cinco de Mayo, say salud with Bar Louie! Everyone's favorite neighborhood bar is offering $7 Dos Sauza Margaritas during happy hour, plus guests can also enjoy the brand-new Rock & Rita just in time for this special holiday! Made with Teremana Reposado, Grand Marnier, orange, agave, lime and a salted rim, the Rock & Rita is Bar Louie's innovative twist on the beloved marg. Pair these refreshing drinks with 50% off bar bites such as the Trio Dips and Chips, Chicken Quesadillas, and other flavorful options for a true Cinco de Mayo celebration! Participation and pricing may vary, see your local Bar Louie for details.
Chevy's Fresh Mex: Sign up for the eClub to get a free appetizer with two adult entrées.
Chili's: Sip on $5 drinks, such as the world-famous Presidente Margarita, specially priced at $5 to celebrate Cinco de Mayo.

Chipotle: Start racking up points with Chipotle Rewards — you'll have a free entrée before you know it.
Chuy's: Enjoy three days of Cinco de Mayo deals at Chuy's, running from May 3-5. Check your favorite location's Facebook page for information on drink specials and parties.
Del Taco: Get two free Del Tacos or grilled chicken tacos by joining the Raving Fan eClub. You'll also get a premium shake on your birthday.
Dog Haus: Get in the spirit of Cinco de Mayo with the Mexican flavors of the Pork Al Pastor sausage. Dog Haus' Würstmacher Adam Gertler's pork al pastor sausage is a pork sausage flavored with chiles, garlic, Mexican oregano and pineapple. Pork Al Pastor Sausage is available beginning Monday May 1, through Wednesday, May 31, or while supplies last.
Don Pablos: Sign up for the Habaneros Club and get a free order of nachos just for joining.
Dos Caminos: Cinco de Mayo deals will be in abundance May 4 and 5 at Dos Caminos. Enjoy live entertainment, giveaways, brunch specials and more.
El Pollo Loco: Download the El Pollo Loco app and join Loco Rewards to get a free Original Pollo Bowl with any regular-priced food or beverage purchase. You'll also start earning points for every $1 you spend that you can cash in to get free food.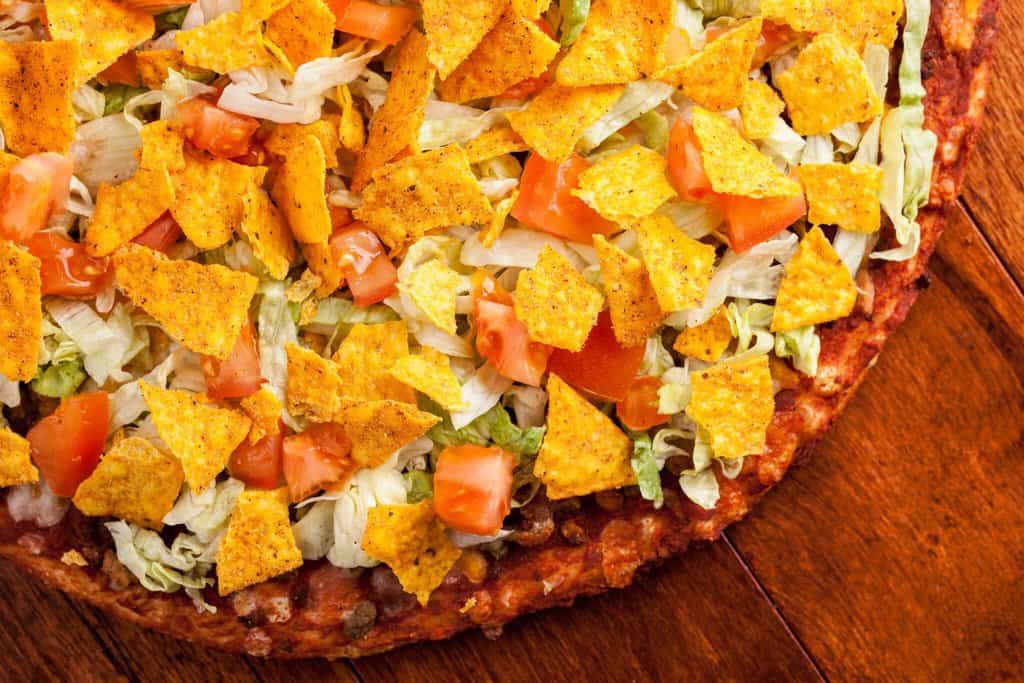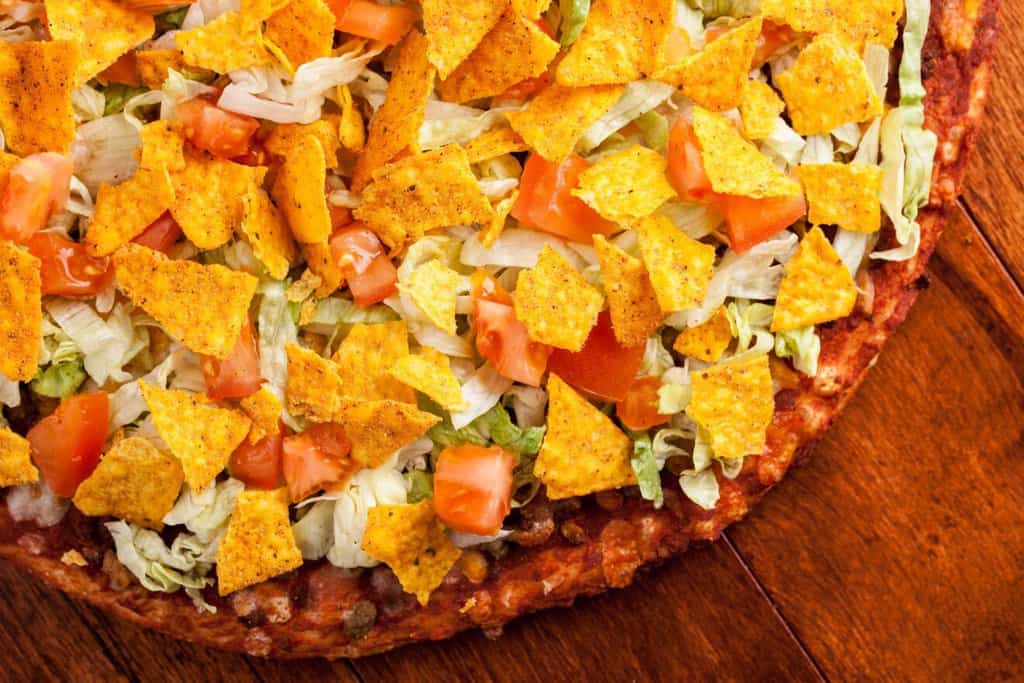 El Torito: Join the El Torito eClub and you'll get a free appetizer with two adult entrées.
Freebirds World Burrito: Download the Freebirds app and get a regular order of chips and choice of dip with the purchase of an entrée. You'll also earn one point for every $1 spent.
Happy Joe's Pizza & Ice Cream: Enjoy a Happy Joe's World Famous Taco Joe pizza that's made with a special refried bean sauce, taco-seasoned beef and sausage, topped with lettuce, tomatoes, and taco chips.
Mad Mex: Doors open at 9 a.m. for breakfast burritos, "eggchiladas" and cornbread. Stick around for all-day drink specials, including $1 off Mexican bottles and cans, as well as 22-ounce Dos Equis drafts for $5. Stop by the Pennsylvania-based chain to enjoy live music and enter to win Free Mex for a Year.
Moe's Southwest Grill: Register for the Moe Rewards program to receive a free cup of queso, just for signing up. You'll also get a free burrito on your birthday.



On the Border: Enjoy $5 Cinco Ritas, special tequila shots and live music at select locations. Sign up for the Club Cantina rewards program to get free queso.
Pappasito's Cantina: Dine on fajitas and margaritas all day on Cinco de Mayo. Order a Reserva Rita and get a commemorative keepsake glass exclusive to the holiday, while supplies last. Additionally, sign up for the e-club for your chance to be one of five people to win $100 in Pappas gift cards in honor of Cinco de Mayo.
Red Pepper Taqueria: Take advantage of drink specials at the regional Mexican chain, including discounted shots and margaritas.
Rubio's: Get a free taco when you sign up for the Beach Club.
Salsarita's Fresh Mexican Grill: Take home a Fiesta Pack for the week of Cinco de Mayo and get $5 off your purchase. Sign up for Salsarita's Rewards to receive a free combo upgrade and a free entrée on your birthday.



Taco Bell: Earn one point for every $1 spent when you download the Taco Bell rewards app.
Taco Bueno: Join the Buenoheads club to start receiving exclusive offers. You'll also get a birthday surprise in your inbox.
Taco Cabana: Sign up for the email list and get a free small quesadilla for joining.
Taco John's: Join the rewards club and a free combo is all yours after eight purchases. On May 5, Bigger Bolder Rewards members can redeem an offer for a FREE beef Meat and Potato Burrito with any purchase (breakfast included). Guests must be a member of the Bigger Bolder Rewards program to redeem offer.
Tijuana Flats: Become a Flathead and get free chips and dip just for joining.
Tio Juan's Margaritas: Specific offers vary by location, but New England events at least include the chance to win a trip to Mexico.
Twin Peaks: Twin Peaks is featuring a red lingerie costume party and deals on the below. Specials will be available at a discount April 29 – May 5, costume party is May 4 – May 5.
Qdoba: Earn points for every dollar you spend when you join the Qdoba rewards program.
Treat some one to a Cinco De Mayo Gift Basket!