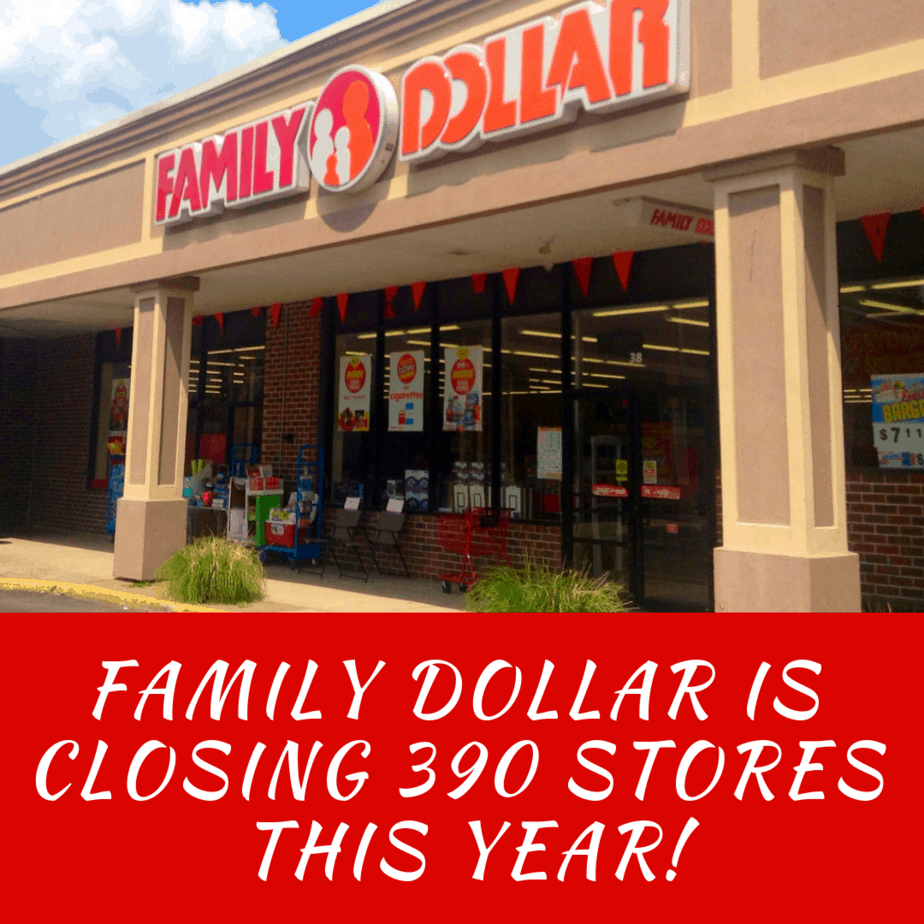 Family Dollar will close 390 stores this year!
Family Dollar is owned by the Dollar Tree, which operates an eponymous chain of 7,000 other stores in suburban areas. Dollar Tree bought Family Dollar in 2015. They hoped to combine and grow but it evidently hasn't worked.
The final number of Family Dollar stores that will close depends on its parent company's ability to get rent concessions from landlords, Dollar Tree said. It already closed 84 underperforming Family Dollar stores in the fourth quarter, which was 37 more than it had planned to shutter last year.