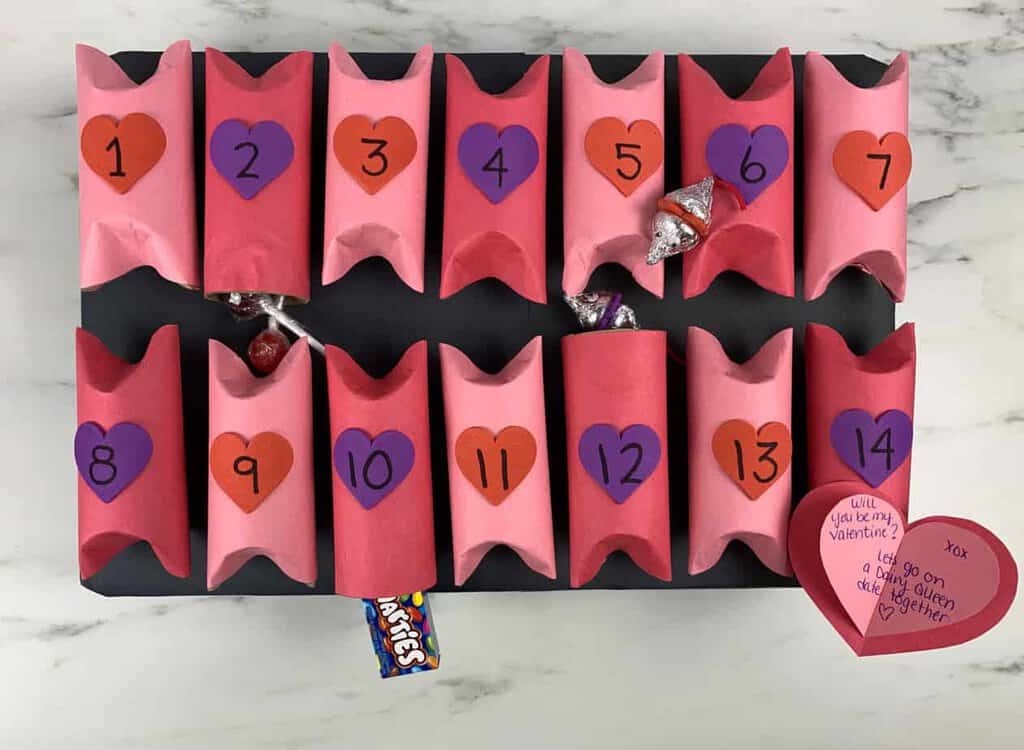 Valentine's Day Crafts To Do With Kids Using Things Around the House
Valentine's Day is sneaking up fast! If you are ready to get the kids excited, try some of these fun Valentine's Day crafts you can do at home using things around the house!
Also, make sure to check out our HUGE List of Printable Valentine's Day Cards for School!
The hardest part with this fun calendar is saving up 14 toilet paper rolls lol. Chances are you have almost everything at home already (or can get at the Dollar Store) so this is a super cheap and fun project!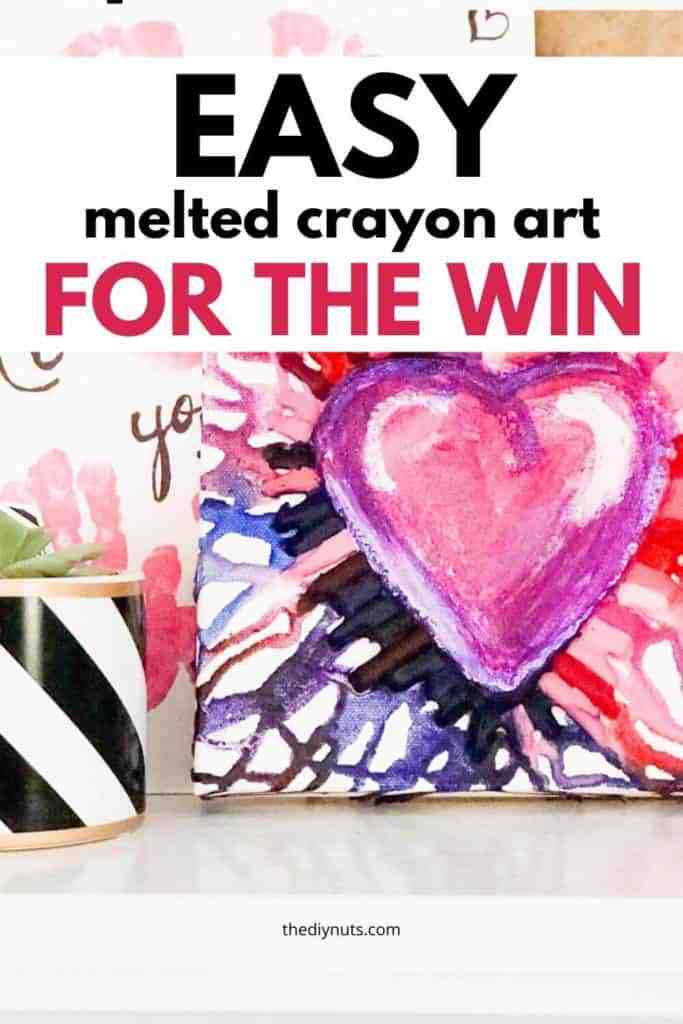 Do you have a pile of old broken crayons? Create a melted crayon heart art. Kids love seeing what happens when crayons are heated up!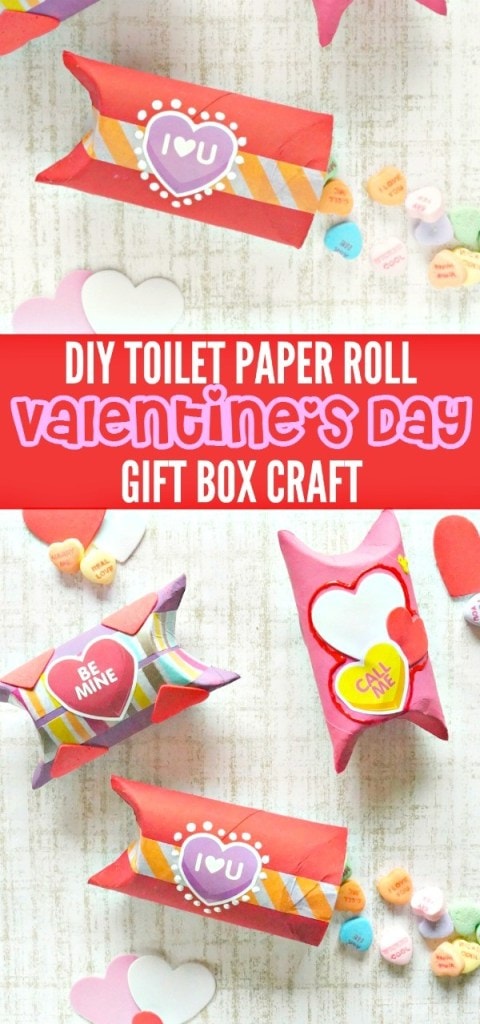 Create your own DIY Valentine's Day toilet paper roll gift box craft with this fun tutorial. Learn how fun it is to recycle those cardboard rolls and get your craft on, Valentine's Day style!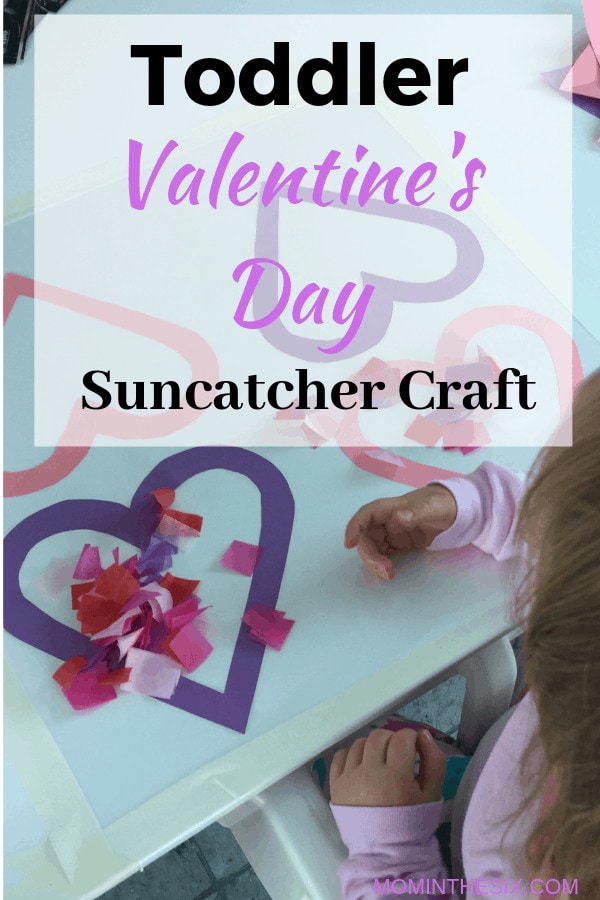 Make these Valentine Heart Suncatchers with your toddlers and hang them up afterwards for Valentine decor.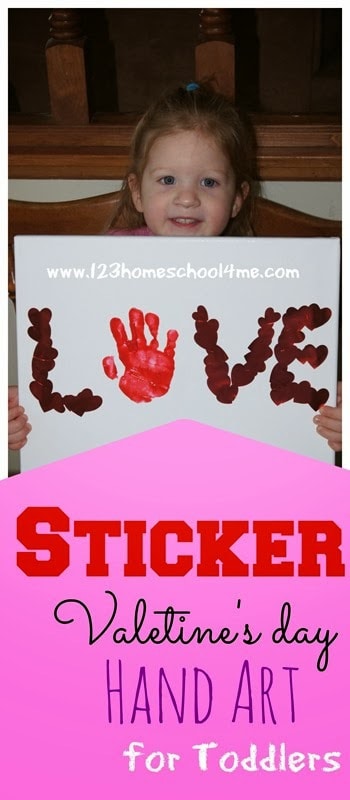 Sometimes finding a project Toddlers enjoy and can actually do themselves is difficult. This valentine's project for toddlers is one they will have fun making and be proud they can do it themselves. For this Valentine art for toddlers, all you need is a large piece of paper or canvas, red paint, a pencil, and valentine stickers such as hearts. This sticker crafts for kids is fun for toddlers, preschool, pre-k, kindergarten, and first-grade students too.  This valentine's project for preschoolers is such a fun activity to make in February.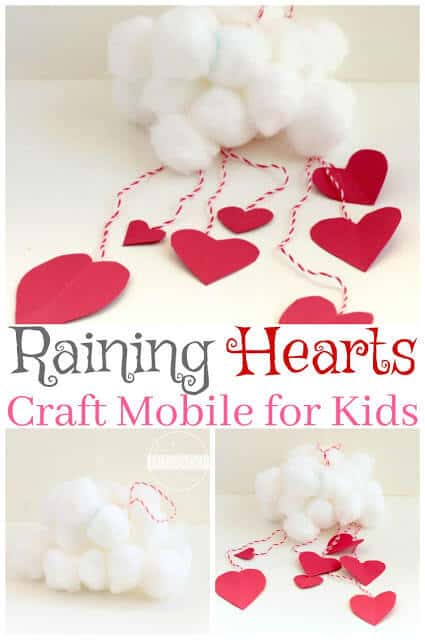 Kids will love making this super cute Raining Heart cloud mobile craft in February.  This Valentine's day craft for preschoolers is such a unique, clever heart craft for toddler, preschool, pre-k, kindergarten, and first-grade students. With just a couple of simple materials you are ready to create a fun heart craft as a valentine activity for preschoolers.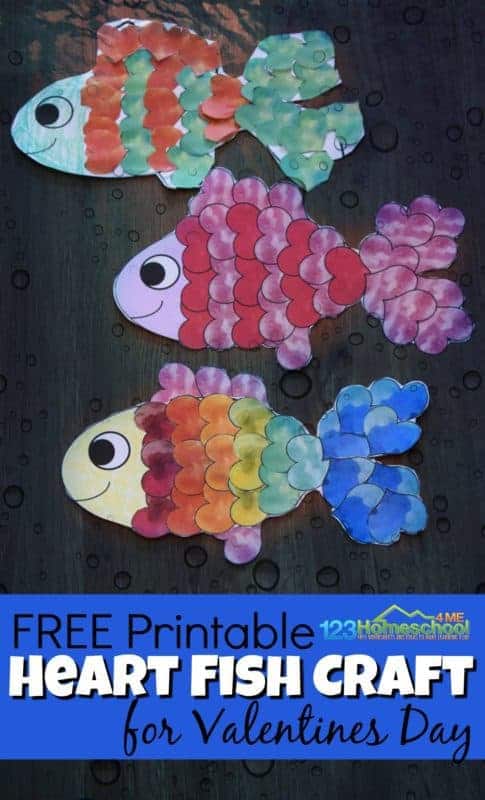 Make a super cute February craft for kids in a snap with this free Printable Valentines Day Craft. Just print, cut-and-paste this pretty heart fish craft. This cute Heart Fish Craft for Valentine's Day is perfect for toddler, preschool, pre-k, kindergarten, first grade, 2nd grade, and 3rd-grade students. Simply download a pdf file with preschool Valentine day craft and you are ready to make easy preschool Valentine crafts.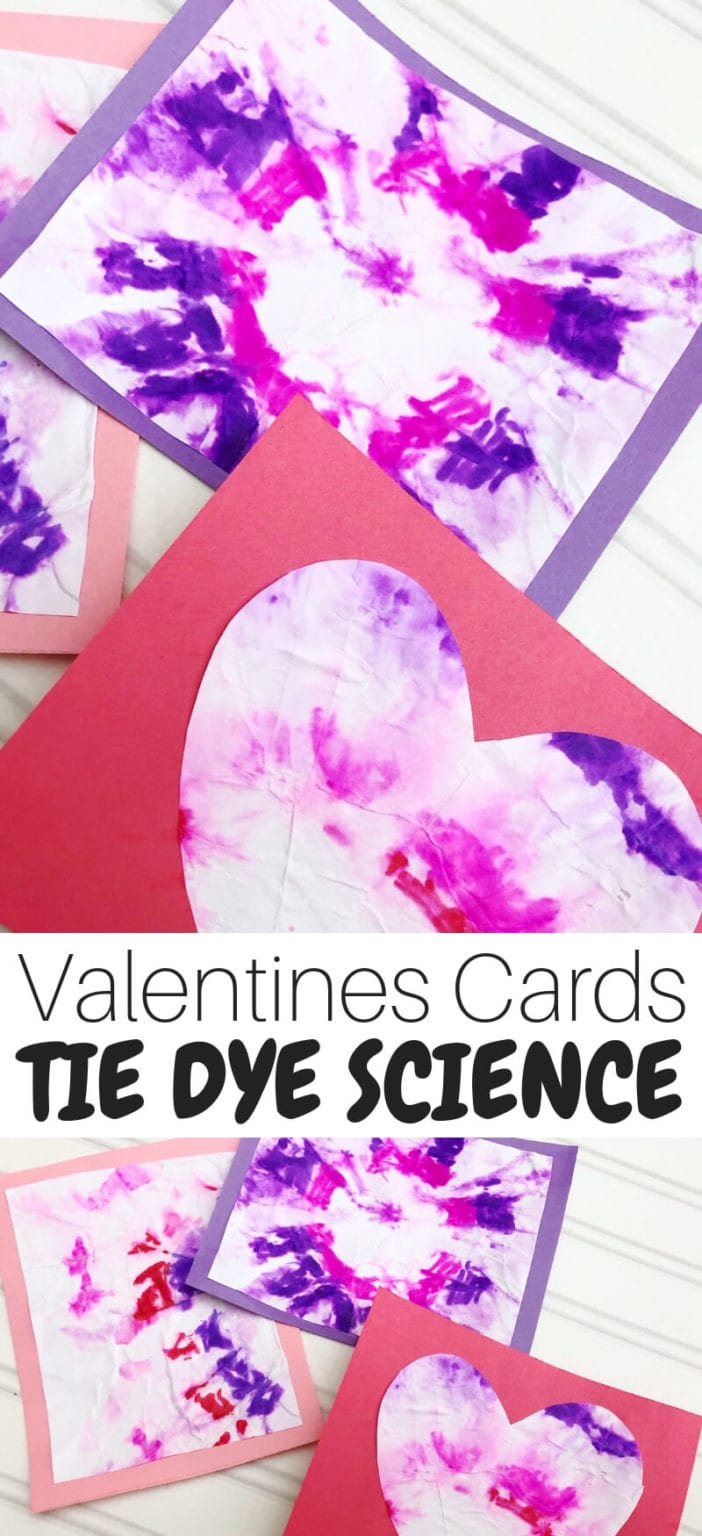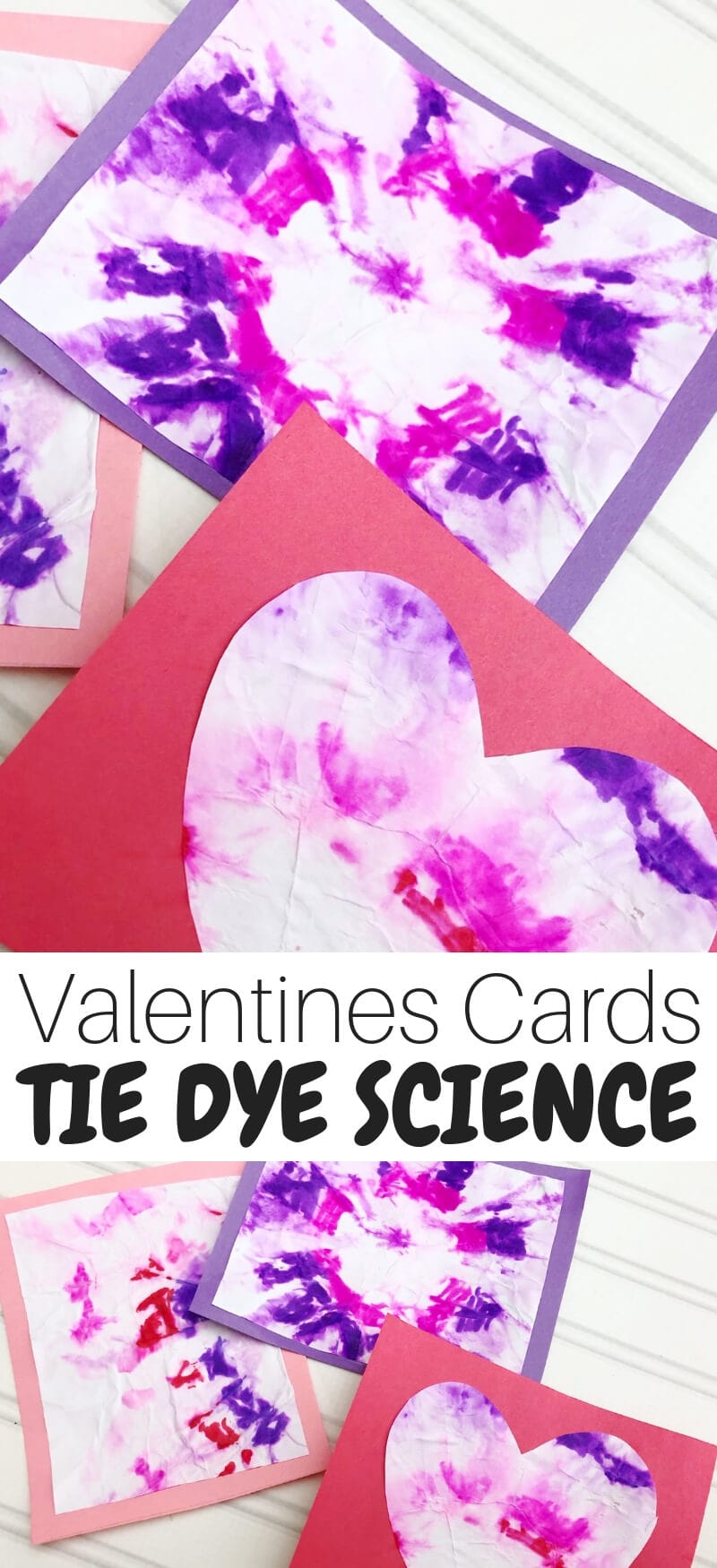 STEAM on with this mix of science and art for the holiday. These simple homemade Sharpie Tie Dye Science Valentine's cards are the perfect way to bring a little holiday cheer and love to your family and friends. They're a simple science experiment that your child will love to create! Create this fun Valentine's Day science with these Sharpie Tie Dye Science Valentines Cards today! You'll have homemade cards to gift in no time at all!

These marbled Valentine hearts are simple enough for children to make and are made from upcycled plastic tubs. Younger children might need some supervision with the nail polish but it's simple to get lovely results.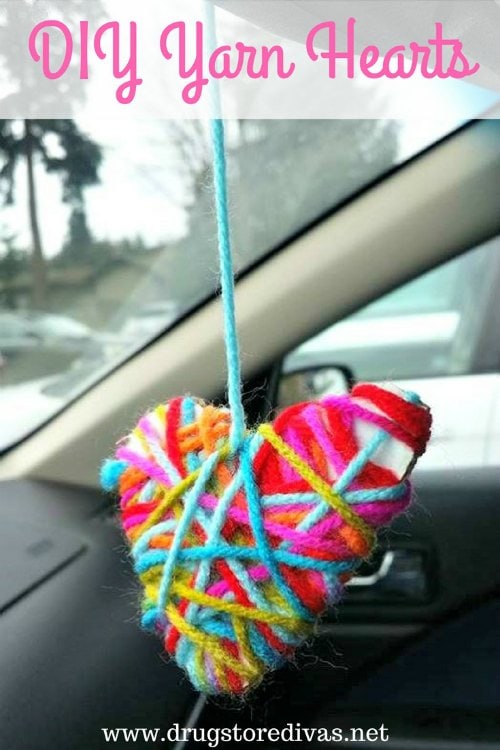 What's really great is you probably have all the supplies for this at home. That means you can make them tonight! They're perfect for grandma and grandpa for Valentine's Day. You may have to do a little supervising if you have little ones (especially with the scissors), so it's a fun activity for you both to do together.