Kohl's Black Friday Doorbusters ARE LIVE – 3 Appliances FREE After Rebate!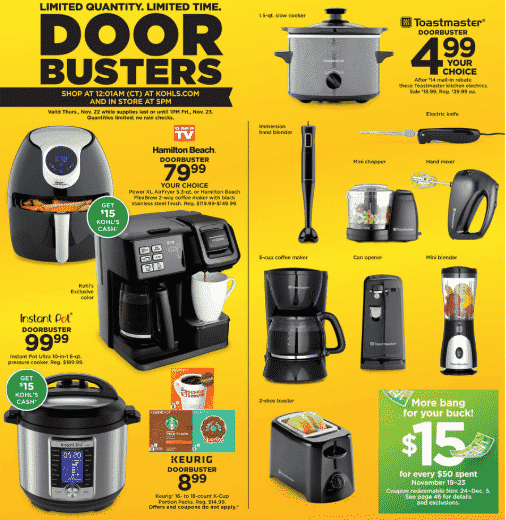 The Kohl's Black Friday Door busters are LIVE online right now. You can snag THREE appliances for FREE after rebate!
Here's how…
Add three (3) Toastmaster Appliances for $18.99 each to your cart
Use coupon code CHEERFUL for 15% OFF
Pay $48.42
Receive $15 Kohl's Cash
Submit (3) $14 Rebates found on product pages
Final price = FREE!
More Deals You Don't Want to Miss...