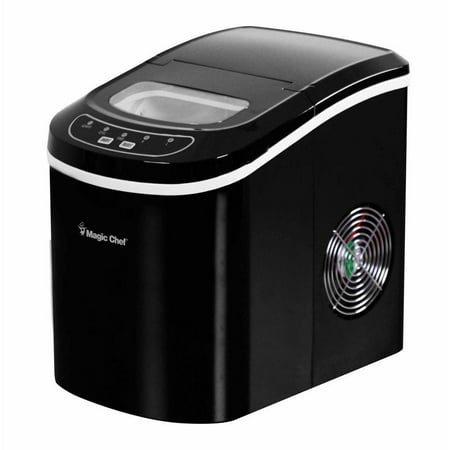 Walmart has the 
Magic Chef 27-Lb. Portable Countertop Ice Maker in Black
marked down from $129.99 to $99 with free shipping to your home!
Makes approximately 9 ice cubes per cycle and up to 27 lbs. of ice per day
Just add water and select desired size to make ice in as little as 7 minutes
Choose between small or large ice cubes to complement any beverage
Streamlined usability via easy-to-use control pad with indicator lights
View the ice level at any time using the convenient see-through window
Removable ice basket and handy ice scooper for effortless servings of ice
Unused ice cubes automatically recycle back into the water reservoir
Replenish day-old water using the built-in drain cap to ensure freshness
ETL approved
Color: Silver
Check out all of the Walmart Deals we have posted recently!