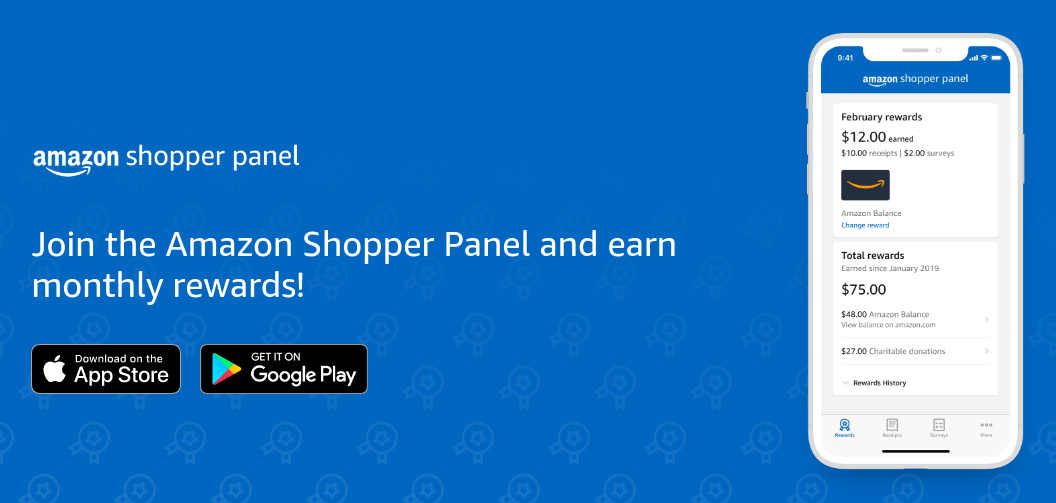 Hey, Amazon shoppers! Do you like free money? Of course you do! And Amazon has the perfect opportunity for you – the Amazon Shopper Panel.
Basically, Amazon is really interested in what you're buying from other retailers, so they're willing to pay you for your receipts. So, if you want to make a little extra cash, all you need to do is sign up and start sending in your receipts.
Pretty easy, right? Here's what you need to know:
The Amazon Shopper Panel is invite-only. So if you're one of the lucky ones, you would receive an official Amazon research panel invitation via email.
Customers who did not receive an invitation can download the app and check if space is available. If there is no space available, customers can join the waitlist and will be notified if a spot opens up.
Download the Amazon Shopper Panel app (iOS/Android)
Earning rewards is easy. Simply upload 10 eligible receipts per month by using the Amazon Shopper Panel app to take pictures of paper receipts or by forwarding email receipts to receipts@panel.amazon.com and you'll earn $10 towards your Amazon account – use towards your Prime Membership, purchases and more.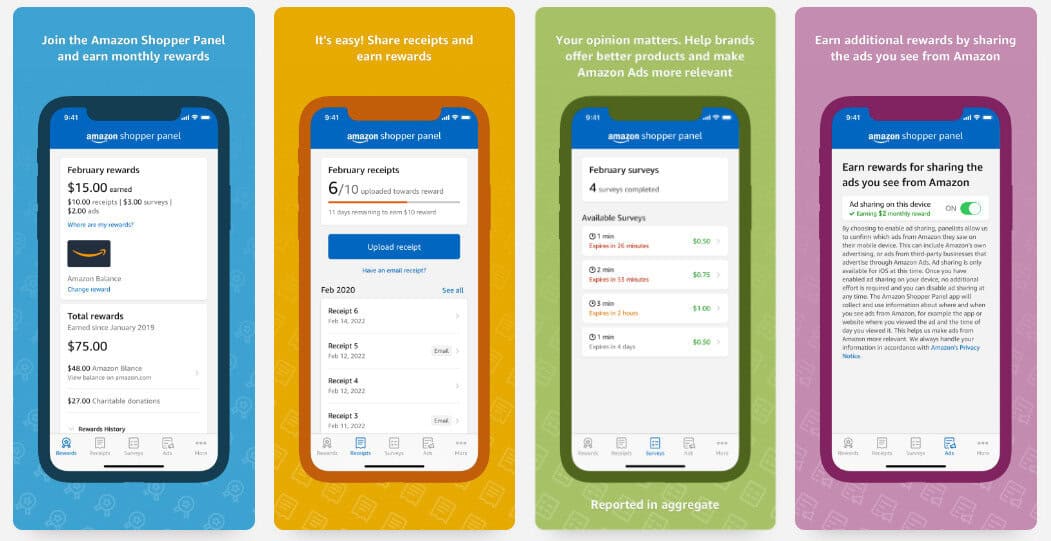 NOTE – you won't earn anything unless you upload 10 receipts!
You'll earn additional rewards each month for every survey you complete or if you enable ad sharing too!
You can earn another $2 per month for ads and even more for taking surveys!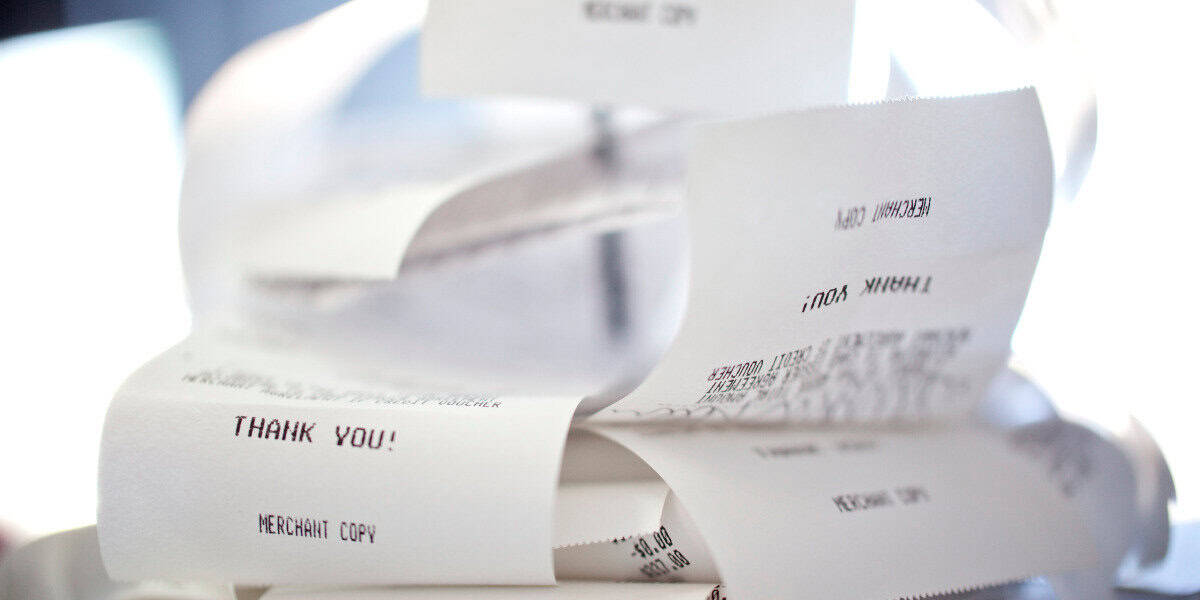 Just about ANY receipt will work for Amazon Panel!
They will take just about any receipt it seems! Valid receipts include purchases from grocery stores, drugstores, department stores, restaurants, movie theaters, and more.
Want to make extra money with your phone? 
Here are our top picks for the best money-making apps out there: