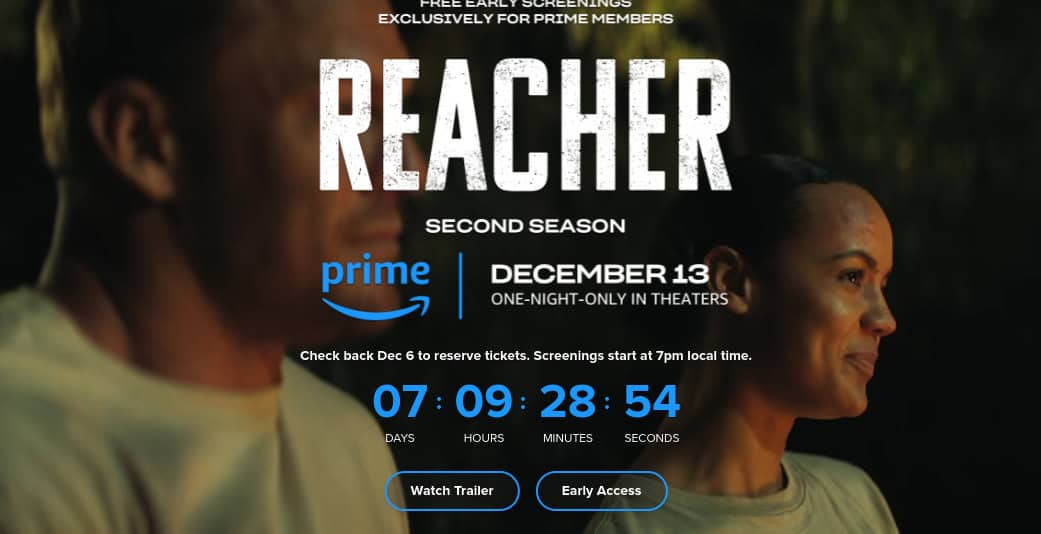 For a limited time, Prime members can see the second season of "Reacher" in select theaters on December 7th. I don't know if it is the whole season or just a few episodes. Assuming the first few.
Click the early access button and find a theater near you to get Free Reacher Screening Tickets. For Prime Users only and there are only a limited amount avialable.
Enter these promo codes:
Regal Theaters Code: RGLEARLY
AMC Theaters Code: AMCEARLY
Reacher is pulled from his vagabond life by a coded message informing him that a member of the 110th – his elite group of Army Special Investigators – has been murdered.
He and some of his former military cohorts reunite to investigate and soon realize the case is bigger than they ever could have imagined.
You must be a Prime Member to get these – get a FREE 30 day trial here!