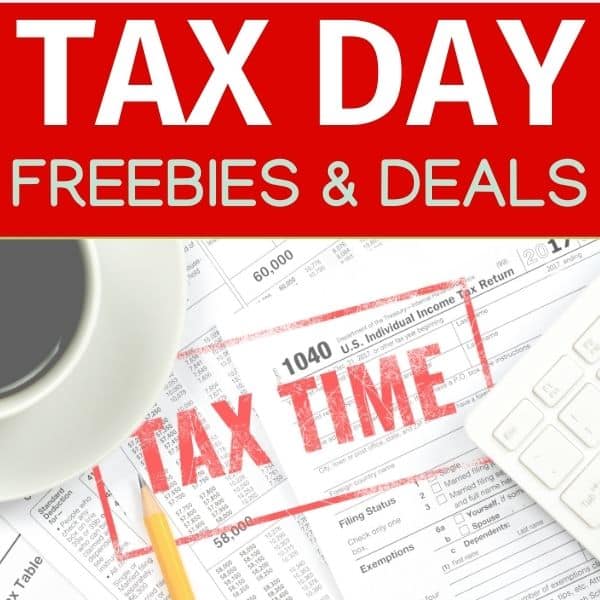 Tax Day Freebies & Deals
Tax Day is normally April 15th. Taxes are rough, these freebies help lessen the burden!
Please note that not all offers are available at every location, so you may have to call or search online before visiting any of these locations. We've done our best to include as many deals as possible – but please feel free to let us know if we missed anything!
Free Shaved Ice at Kona Ice: Kona Ice is giving away free Konas on April 15. Stop by the truck and you'll get a free cup of shaved ice. Search to see where a Kona Ice truck is near you.
Free Original Sandwich at Schlotzsky's: Schlotzsky's is helping ease the stress of Tax Day by treating guests to a free Original Sandwich with a purchase of a medium drink and a bag of chips on April 15.
Free Frozen Yogurt at Bananas Smoothies & Frozen Yogurt: Shop and get a free small frozen yogurt only on tax day, April 15th. Just mention the offer when you stop into one of their locations and you'll get a small plain frozen yogurt. There's a limit of one per customer and are only available while supplies last.
Free Hot Dog at Hot Dog on a Stick: Get a free original Turkey or Veggie Dog on Monday, April 15th. There's no purchase necessary and it's limited to one per customer.
Free Dessert at Tony Roma's: Tony Roma's is offering a free dessert coupon for any guest that orders an entree between April 15 and April 17. The offer may vary slightly by location. Call first before making special trip for this one.
Free Birthday Cake cookie at Great American Cookies: Great American Cookies, for the fifth year in a row, will give you a much-needed free dose of sugar in the form of a free Birthday Cake cookie on April 15. No minimum purchase is required.
Big Bagel Bundle Deal at Bruegger's Bagels: Bruegger's Bagels' popular breakfast deal will also return April 10 – 15th when customers can download a coupon from its site to get a Big Bagel Bundle, which includes a baker's dozen of bagels and two tubs of cream cheese, for just $10.40.
Free Massage at HydroMassage: HydroMassage is back with their free massage, and this year they've made it bigger and better. They've partnered with Planet Fitness to expand this promotion, offering free massages in over 1,000 P.F. locations. Get your free massage between April 18 and April 22. Find a location, schedule an appointment, and bring in your coupon to unwind and relax – for free!
Free Entrance at National Parks: Besides being Tax Day, it's also National Parks Week, which means you can get into any of the U.S. National Parks for free from April 20-28. Be sure to check with the National Park you want to visit because many of them have special events during these weeks.
Free Curly Fries at Arby's: Arby's will be giving away free curly fries on Tuesday, April 15 with no purchase required.
Two free Classic Bites at Cinnabon: Cinnabon is giving away two free Classic Bites to each customer on Tax Day, April 15, with no purchase or coupon required.
BOGO deals at McDonald's: McDonald's is offering several Tax Day specials that vary from franchise to franchise, including buy one get one (BOGO) Big Macs and Quarter Pounders with Cheese for 1 cent, 15 cents, or 25 cents; free small French fries; or 59-cent hamburgers. Call your local McDonald's to confirm their offer before going out.
More Deals You Might Like...