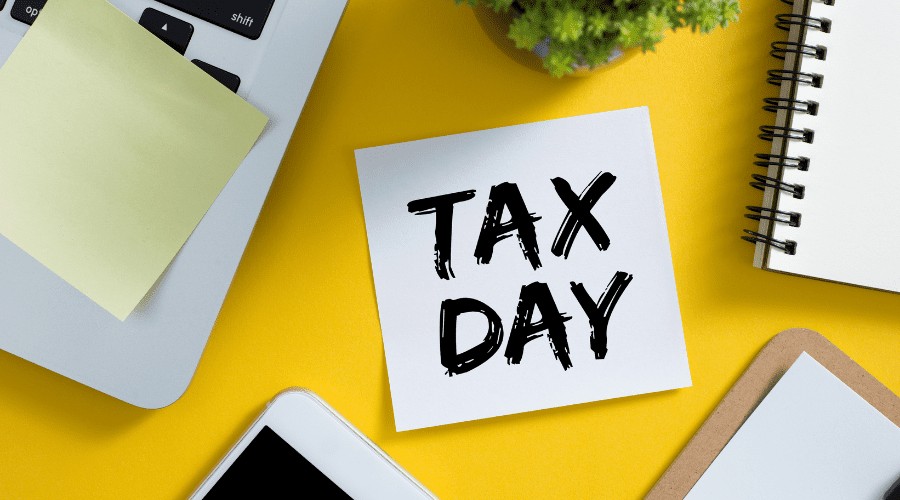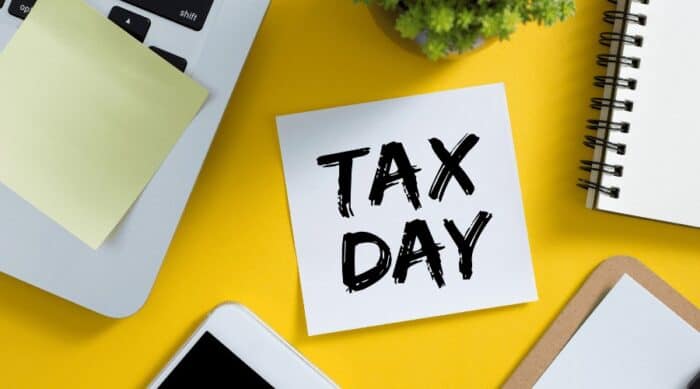 Tax Day Freebies & Deals
Tax Day is normally April 15th but this year it is on the 18th. Taxes are rough, these freebies help lessen the burden!
Please note that not all offers are available at all locations, so call before making a special trip. We've done our best to include as many deals as possible – but please feel free to let us know if we missed anything!
Applebee's – $1 margaritas through April 28. Valid nationwide.
Arby's – Free Value Curly Fries on Tax Day.
B.Good – Download their free app and get a free green or grain bowl or a burger, through April 20. (If you already have the app, you can still get free fries with any purchase.) Valid in MA, CT, ME, NH, NY, RI, and TX.

Bananas Smoothies & Frozen Yogurt – Enjoy a free small frozen yogurt on tax day; just mention the freebie when you order. They have locations in CA, FL, LA, MD, NV, NH, NJ, NY, NC, PA, TN, TX, and VA.
Bite Squad and Waitr – no delivery fee with $20 purchase using promo code TAXDAY19. Bite Squad serves AR, FL, HI, MN, MI, NC, ND, OH, OK, SC, SD, TN, TX and WI. And the Waitr app covers AL, AR, FL, GA, KY, LA, MI, MO, SC, TN, TX, and VA.
BJ's Brewhouse – Save 1/2 off large Pizzas on Tax Day! Includes dine-in, take-out or delivery. BJ's operates 209 casual dining restaurants in 29 states.
Boston Market – This Tax Day Special offers a half chicken individual meal with two sides, cornbread and a regular fountain beverage drink, for just $10.40. Also, you don't need a coupon, and you can get this from April 10 through 15 – both at the restaurant and for online delivery. There are 340+ chain locations in 27 states and Puerto Rico.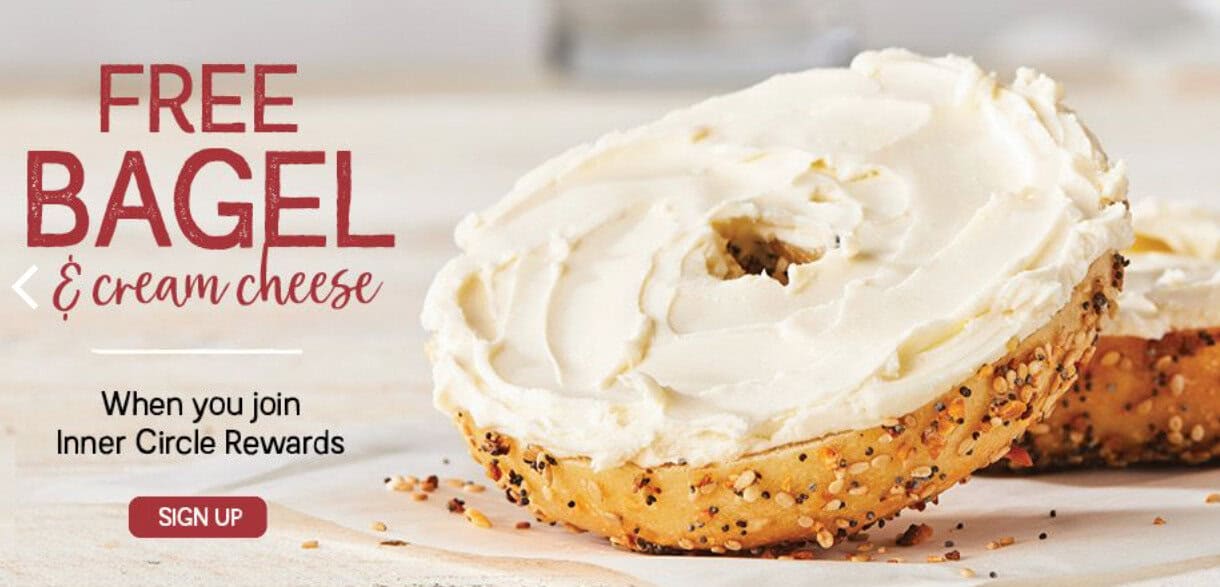 Bruegger's Bagels – File for 13 bagels and two tubs of Bruegger's cream cheese for just $10.40 on April 15. Don't forget your coupon! Bruegger's Bagels has locations in AL, AZ, CA, CO, CT, FL, IA, KY, MA, MI, MN, NC, NE, NY, OH, PA, SC, TN, TX, VA, VT, and WI.
BurgerFi – Grab a cheeseburger for $4.15 through the BurgerFi app and have a 22.5% happier day! (I made that up) Locations in AK, AL, AZ, CT, CO, DC, DE, FL, GA, IL, KY, NC, NJ, NY, MI, MD, MO, NV, OH, SC, TN and TX.
California Tortilla – FREE Chips & Queso, (which is "cheese") when you say "1040" on Tax Day. California Tortilla has 38 restaurant locations in 8 states (MD, VA, WV, NJ, PA, CT, KS, SC), and the District of Columbia. Some airport locations are branded as Burrito Elito.
Chick-fil-A – 3 free minis; locations nationwide.
Chili's – $5 Cuervo Blue Margarita special for Tax Day Tuesday.
Chuck E. Cheese's – Tuesday through Thursday, buy one large cheese pizza, get one large cheese pizza free.
Cici's Pizza – Adult buffets are just $4.15 with the purchase of a large drink. Valid in AL, AR, CO, FL, GA, IL, IN, KS, KY, LA, MD, MI, MO, NE, NC, NM, OH, OK, PA, SC, TN, TX, and VA.
Cinnabon – 2 free Classic Bites. Check with your local restaurant for participation. Valid nationwide.
Corner Bakery – get two entrees for $10.40, April 15-17, available only for dine-in. Located in CA, CO, DC, FL, GA, IL, KS, KY, MD, NV, NJ, NM, OK, OR, PA, TN, TX, UT, VA, WA, and WI.
Dunkin' Donuts – DD Perks loyalty members get a medium hot or iced coffee for $1 at participating restaurants nationwide.
Einstein Bros. Bagels – Coupon for a free egg sandwich with purchase. Valid until May 2. Join Shmear Society Rewards now, and get a free bagel & schmear just for signing up!
Farmer Boys – Pay just $10.40 for two Breakfast Burritos or two Double Big Cheeses on Monday at participating locations. No limit, and no coupon required. There are over 100 Farmer Boys restaurants in Arizona, California and Nevada.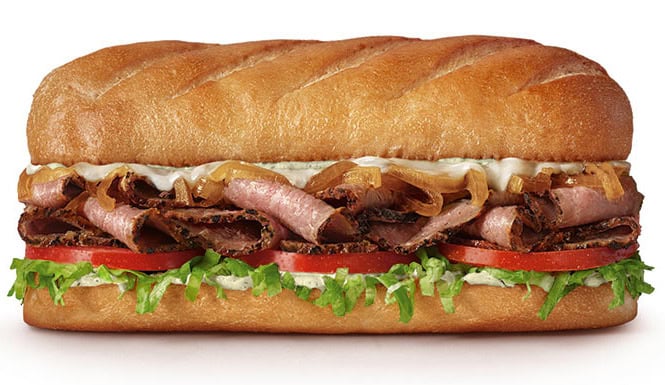 Firehouse Subs – Buy sub, chips, and drink and get one free sub with the coupon on FirehouseSubs.com/TaxDay. Of course, you can get the same free sub on your birthday when you join their eclub. They're located nationwide, in 48 states.
Fresh Brothers – pizza for just $10 in honor of Tax Day. They have several locations in Southern California.
Godfathers Pizza – large 1-topping pizza and Monkey Bread for just $10.40.
Great American Cookie – Great American Cookies will be making the day a little sweeter by offering one FREE Original Chocolate Chip Cookie to customers who stop by participating stores.
Grimaldi's – Enjoy a 16-inch traditional cheese pizza for $10.40! Locations in ID, NV, AL, AZ, CA, FL, KS, KY, NY, SC, TX and WI.
Hard Rock Café – sing for your supper – literally! Sing a song and they'll give you a free burger from 5 – 7 p.m. on April 18. There are 33 Hard Rock Cafe locations across the U.S.
Hardee's – Free sausage biscuit from 7-10 am. Just say "Made From Scratch" at the counter.
Hooters –   kids 12 and younger get a free kids meal eat with an adult purchase of $10 or more at participating locations.
Hot Dog On a Stick – Free original turkey or veggie dog at participating locations for Tax Day. Limit one per customer, and no purchase necessary.
Hungry Howie's: Get a one-topping medium pizza for 15 cents with the purchase of a one-topping large pizza at regular menu price.
IHOP – Kids under 12 eat Free for the whole month of April, between 4:00 pm and 10:00 pm. IHOP restaurants can be found nationwide.
Jet's Pizza – Pay just $10.99 for a single topping, eight corner pizza using coupon code TAXES. Valid in AZ, CO, FL, GA, IL, IN, KY, MI, MN, MO, NY, NC, OH, PA, SC, TN, TX, VA, and WI.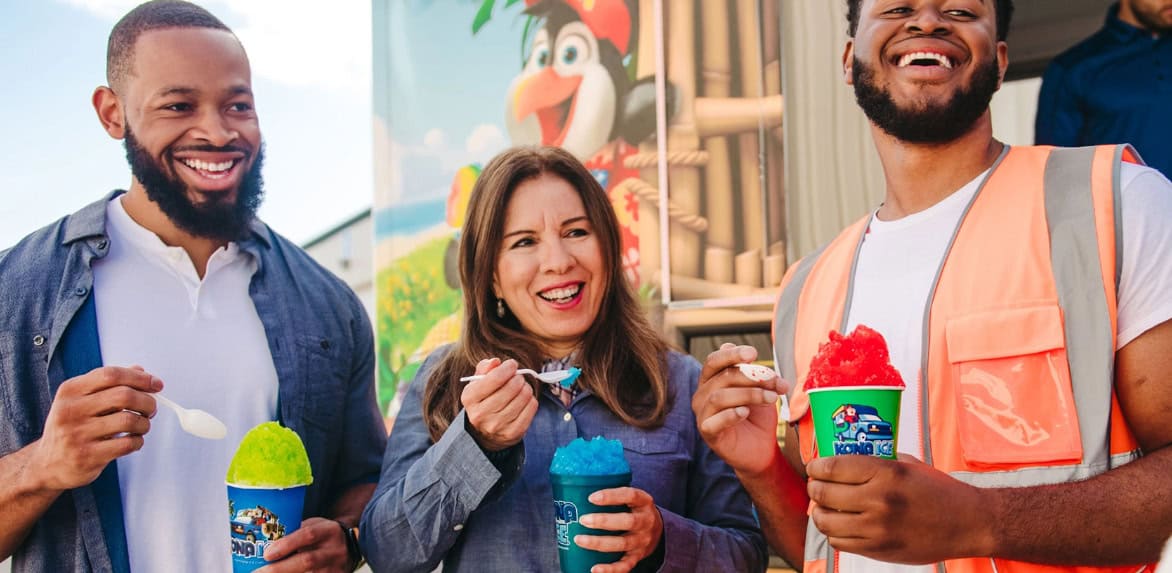 Kona Ice – Celebrate Tax Day, aka "Chill Out Day" on Tax Day. Stop by a Kona Ice truck during select hours Monday for a free cup of tropical shaved ice.
McDonalds – select locations will be offering a free small coffee, or a Quarter Pounder for 18 cents when you buy a Quarter Pounder. Or, a BOGO for 50 cents Big Mac!
Mountain Mike's Pizza: Take $3 off any large using code 481658 or $8 off any two large pizzas using code 883457 for tax day. Mike's has over 250 locations in AZ, CA, CO, ID, OR, and UT.
National Parks – Free Admission to parks nationwide.
Noodles & Company – $4 off any online order of $10 for Rewards Members.
Office Depot – use the free paper shredding coupon for 5 lbs of free document shredding through April 27!
Papa Murphy's– two large pizzas for $10.40 on Tax Day.
P.F. Chang's – Coupon for a free appetizer with purchase just text "CRAVE" to 242647.
Pizza Hut – Any large two-topping pizza for $5.99 w/online carryout orders, through Monday.

Pot Belly Sandwiches – Score BOGO Free entrée at locations nationwide when you mention that it's Tax Day.
Quizno's – 10.40 percent deduction off any purchase including catering, on Tax Day to Toasty Points loyalty app members.
Red Lobster – Coupon for $5 off two dinner entrees or $3 off two lunch entrees. Coupon expires April 22. Of course, you should also sign up for the Red Lobster rewards club for more freebies and discounts. Find Red Lobster locations nationwide.
Rubio's Coastal Grill – Tuesday taco specials are available all day instead of only during select hours.
Rock Bottom Restaurant – $5 off of any $15 purchase.
Sauce Pizza & Wine – beer and wine are $4.15 when you dine in. Located in AZ, NM and TX.
Schlotsky's – Tax Day bites, so bite back, with a FREE small The Original sandwich with the purchase of chips and a medium drink. This deal is available at all locations and no coupon is needed. There are 336 locations in 24 states.
Slim Chickens – $5.99 Chick's Meal on Tax Day! Meal includes three tenders, two pieces of Texas Toast, a side and a medium drink. Find locations nationwide.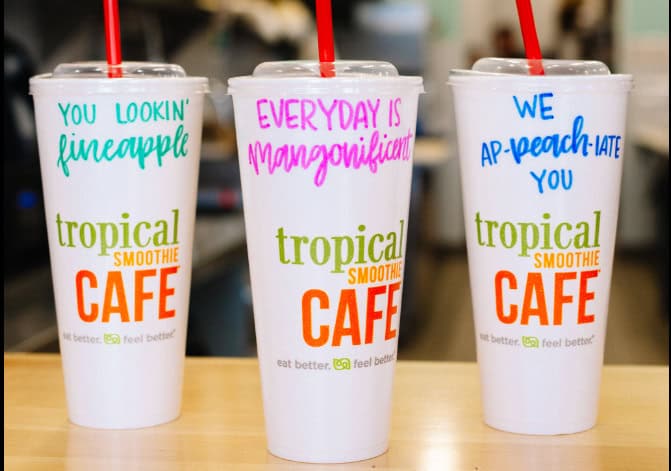 Smoothie King – save $2 on a smoothies. You can also sign up for their free app. They have 1,000 store locations across the U.S.
Sonic – half-price cheeseburgers- check with your local Sonic for offers they will have on Tax Day. Locations nationwide.
Sonny's BBQ half price Irresistible Ribs Special (IRS) on Tax Day.
Staples – free up to 1 lb. of document shredding with coupon.
Tijuana Flats – $5 burritos Monday at all locations! Locations in IN, VA, NC, and FL.
Tony Roma's – Dine-in guests will receive a free Kickin' Shrimp coupon with the purchase of an adult entrée. Locations in CA, CO, FL, IA, MT, NC, and NV.