Amazon Prime Membership Increase – Jumping from $99 to $119 May 11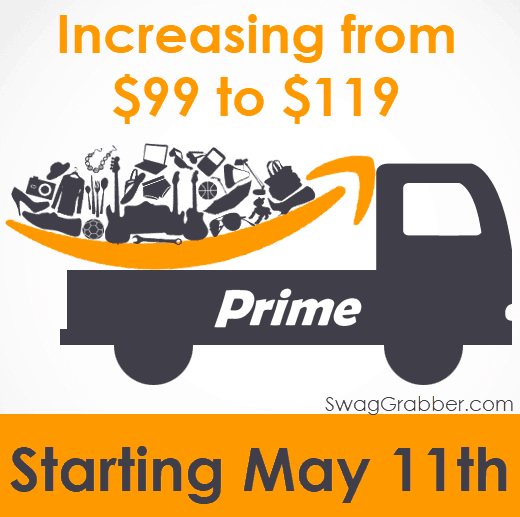 Amazon will be increasing the price of a 1 Year Prime Membership from $99 to $119. The change will go into effect May 11, and it will apply to Prime renewals beginning June 16. This is the first increase since 2014.
If you don't have a membership yet but have been thinking about getting one, now is the time. Don't forget you can share this membership with another family member and they will get full benefits as well. In case you don't know, Amazon Prime members enjoy…
Free Two-Day prime shipping on almost ANY order no matter how small!
Instant streaming of movies and TV shows ***LOVE THIS FEATURE**
Instant access to Kindle Books
…and much more!
We got rid of our TV service and only have Netflix and our Amazon Prime Membership. This saves us a TON of money every year and we haven't missed TV once!
Get yours now before the price increase!
More Deals You Don't Want to Miss...