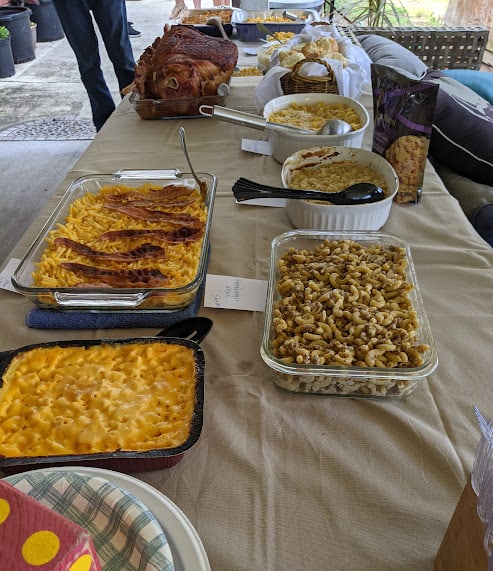 Do you (or your kids!!) love mac and cheese? If so, then you will lovet his party idea!
Mac and cheese is a classic comfort food that everyone loves, especially kids. And what could be more fun than having a party dedicated to this delicious dish?
We did this for my son's 15th birthday and everyone LOVED it!
Basically we had everyone bring their favorite recipe for mac and cheese, as you can see we have a huge table full (and this was taken before it was truly full lol). Both kids and adults loved being able to try a bunch of new ones!
Tips for throwing the ultimate mac and cheese party: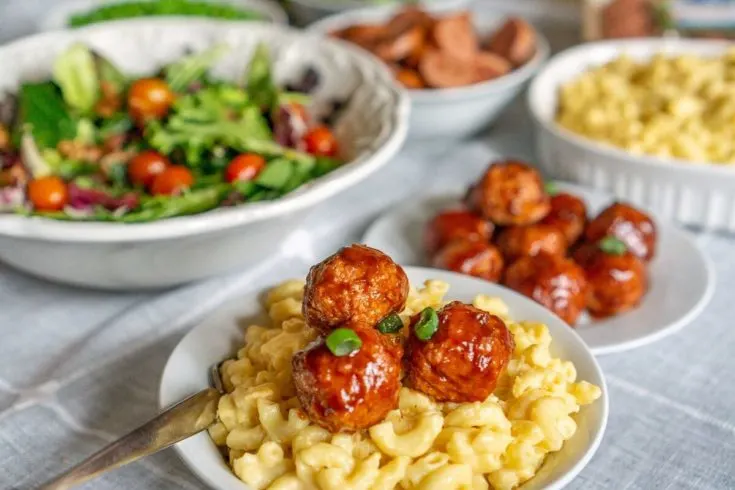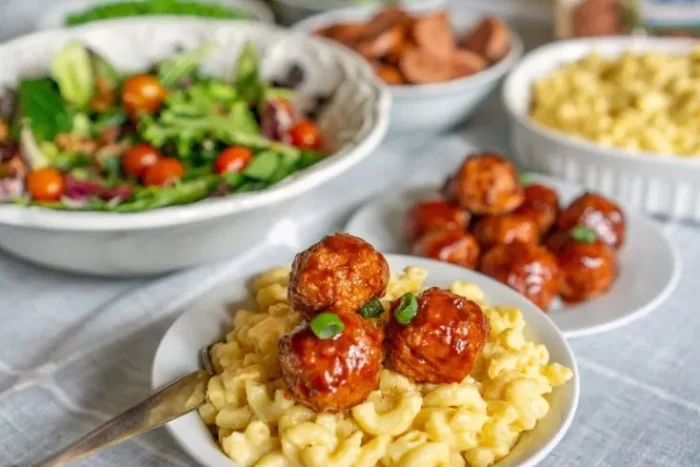 Set up a Mac and Cheese Topping Bar
For our party the only meat we had was a spiral ham. It worked but I wish we had done many other toppings. One of the best things about mac and cheese is that it's versatile. You can top it with all sorts of delicious things. So set up a mac and cheese toppings bar at your party and let your guests customize their own dish.
Add meat and veggies to the table and let your party guests go crazy!
Meaty toppings:
Crumbled bacon or bacon bits
Smoked sausage, such as kielbasa
Meatballs
Pulled pork or pulled chicken
Chopped hot dogs

Veggie toppings:
Green peas
Steamed broccoli
Corn
Sauteed spinach
Green beans
Frozen mixed vegetables
Serve a variety of mac and cheese dishes
There are so many different ways to make mac and cheese. So why not try out a few different recipes and serve them at your party? Better yet, ask everyone to bring a dish of their favorite. We have 25 different recipes below to give you some ideas. You could even share this list with your friends!
---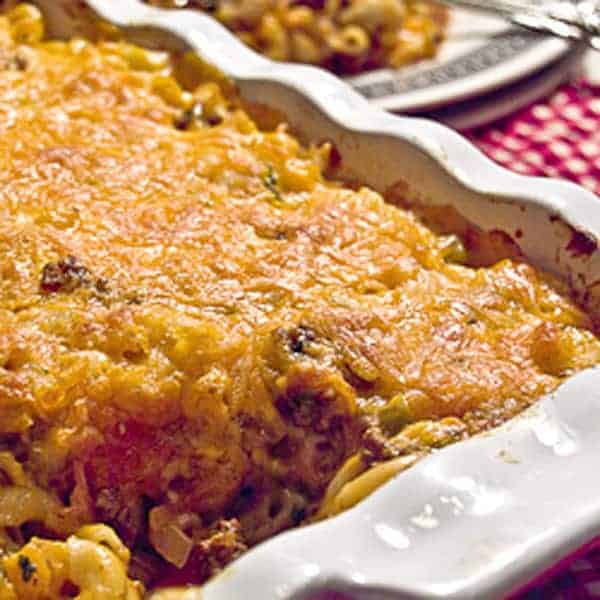 Cheesy Beefy Mac – Get your kids to eat their vegetables! Serve them this beefy mac and cheese dish that is chock full of vegetables.
---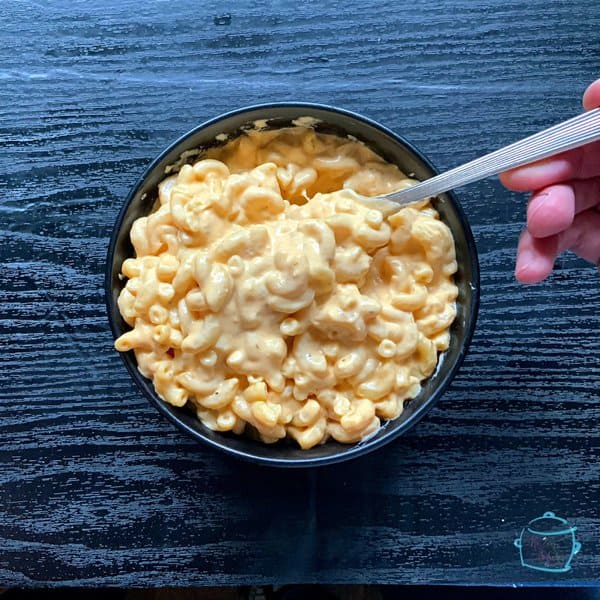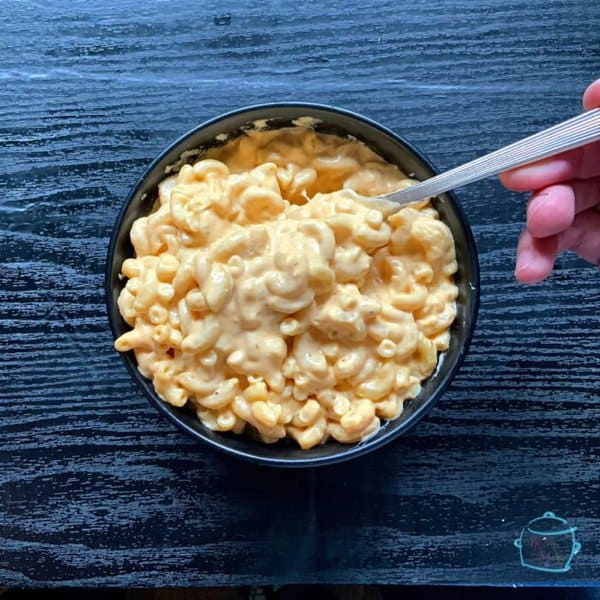 This Roasted Vegetable Macaroni and Cheese is my favorite homemade macaroni and cheese. I love the addition of the roasted veggies, and the garlic that's added to the creamy, cheesy sauce gives it so much flavor. It's a win-win for adults and kids alike!
---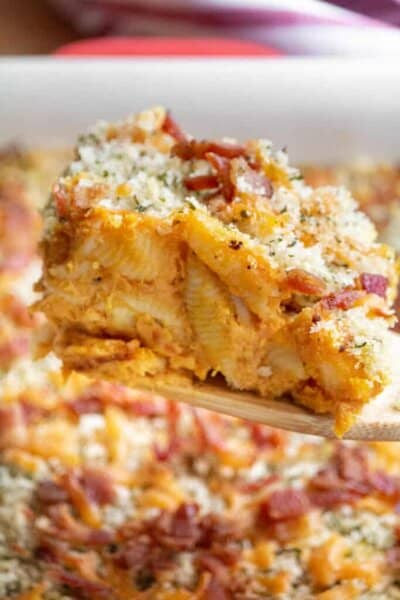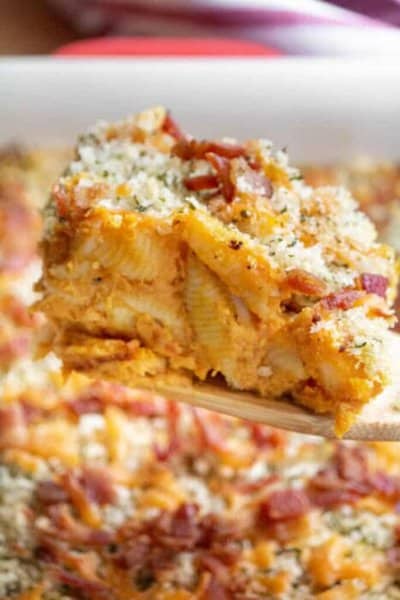 You'll love how creamy and delicious this Pumpkin mac and cheese turns out! It'll be your newest favorite fall comfort food.
---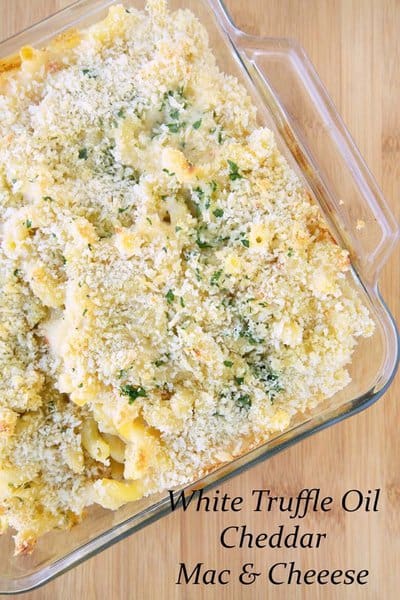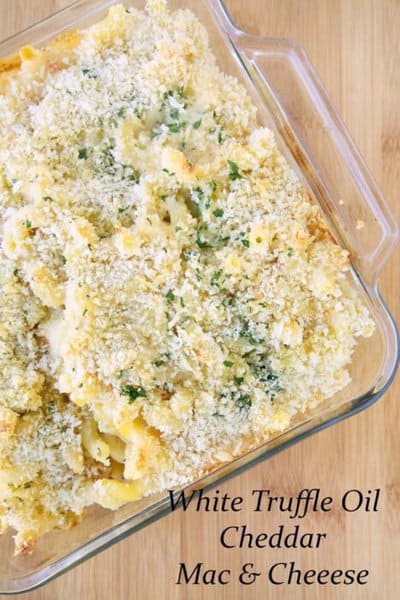 When it comes to comfort food White Truffle Mac and Cheese takes comfort food to a decadent new level. Wouldn't you like to bring this restaurant-style dish to your kitchen table?
---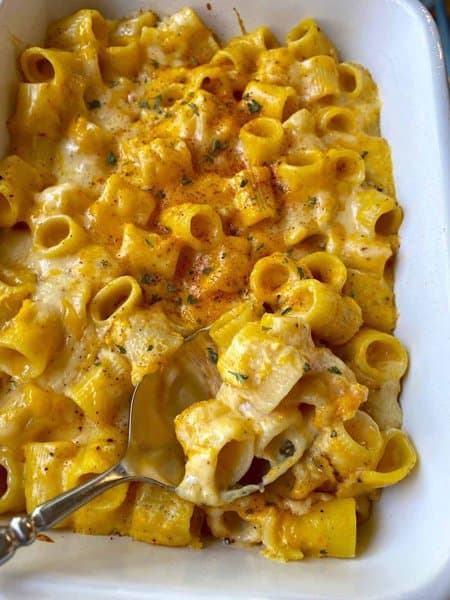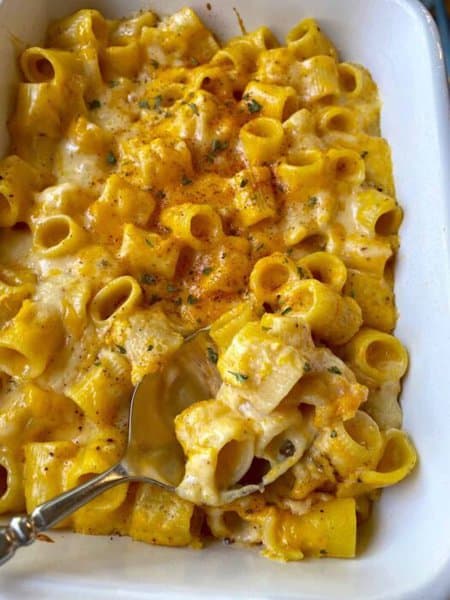 Butternut Squash Mac and Cheese is a creamy and satisfying combination of squash, cheese and pasta. The butternut cheese sauce is silky and creamy and includes seasonings that are light and just a bit nutty. It's an impressive meatless main dish, or a rich side dish.
---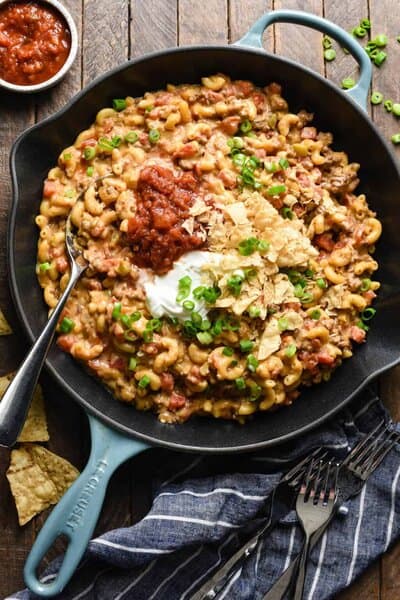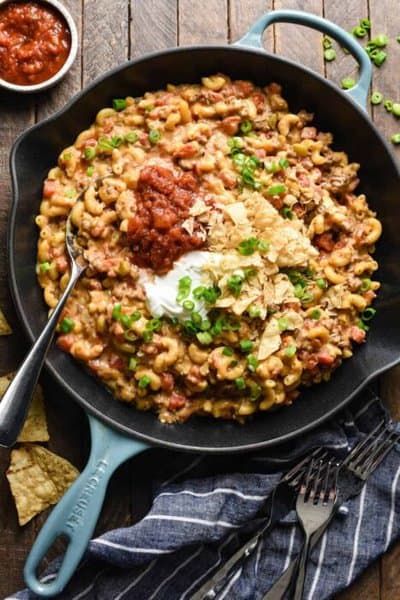 This Taco Mac and Cheese can be made from scratch, or with leftover taco meat. Combine two family favorites in a meal that comes together in less than 30 minutes!
---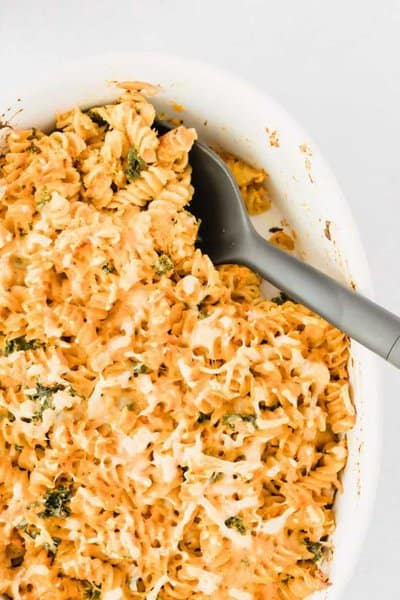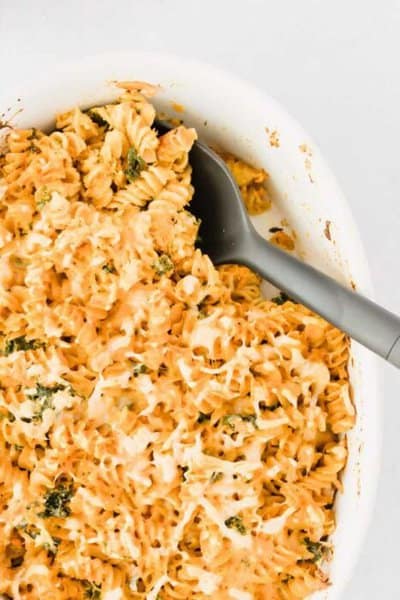 Kale and Sweet Potato Mac and Cheese is the answer to your cheesy pasta dreams. A mixture of whole wheat pasta, mashed sweet potato, cheese and kale make this savory sweet potato pasta casserole a real winner.
---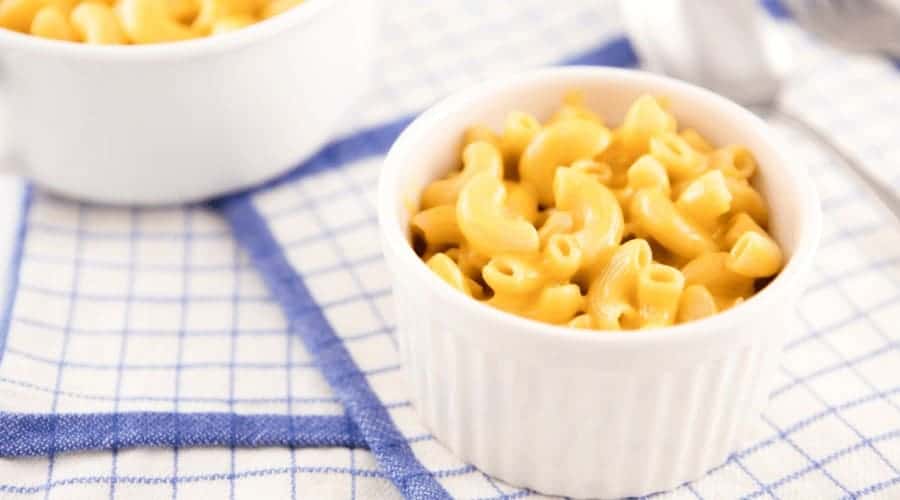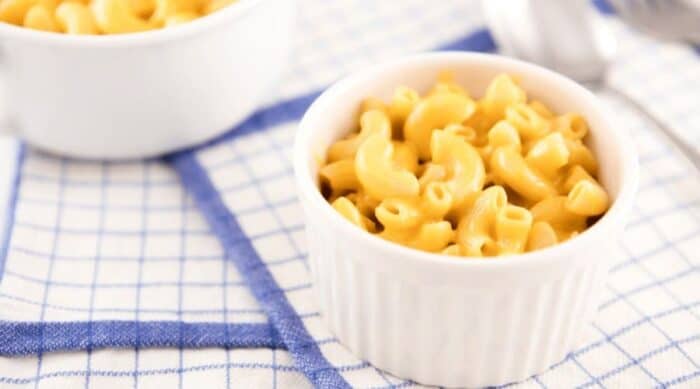 One Pot Easy Mac & Cheese is a recipe that cooks itself in one pot! Mac & cheese is one of the most popular side dishes for adults and kids alike.
---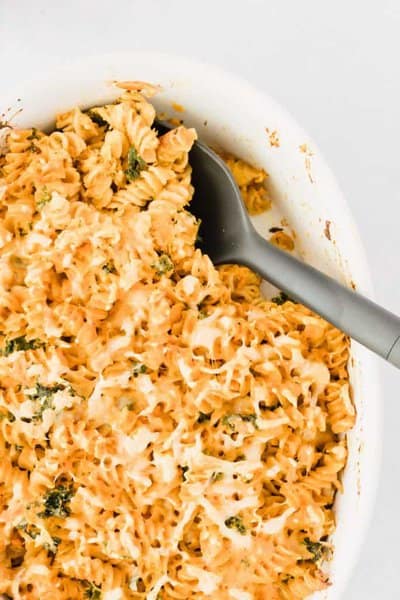 Corn & Mac Casserole. Doesn't that sound yummy?
---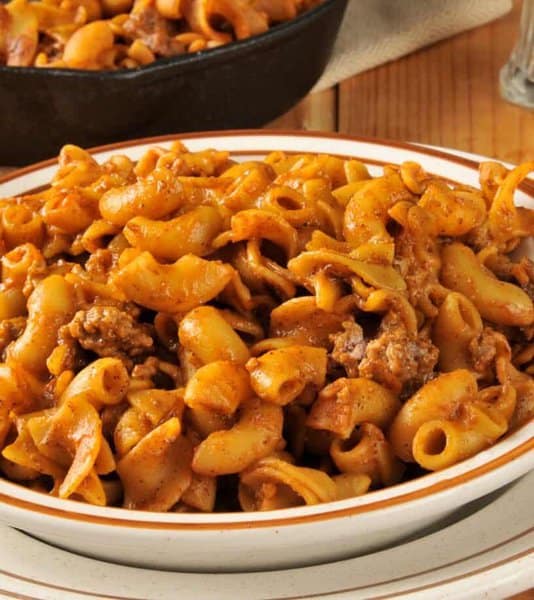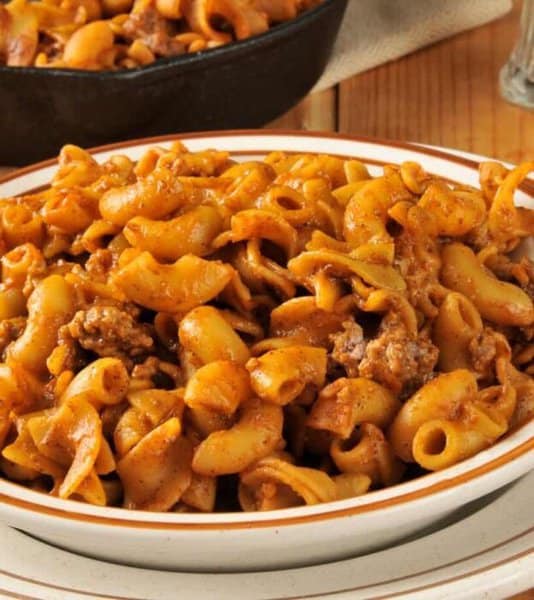 Looking for an easy dinner recipe that children will love? Give this simple Silly Chili Macaroni a try! It's a favorite of kids and adults alike, and it's easy to customize! It's also a perfect pantry, stockpile, or food storage meal.
---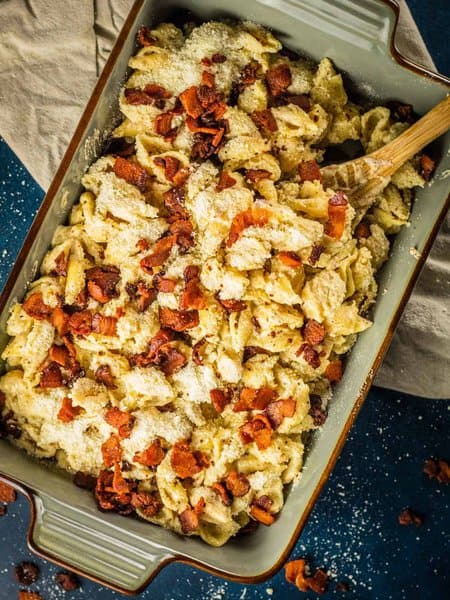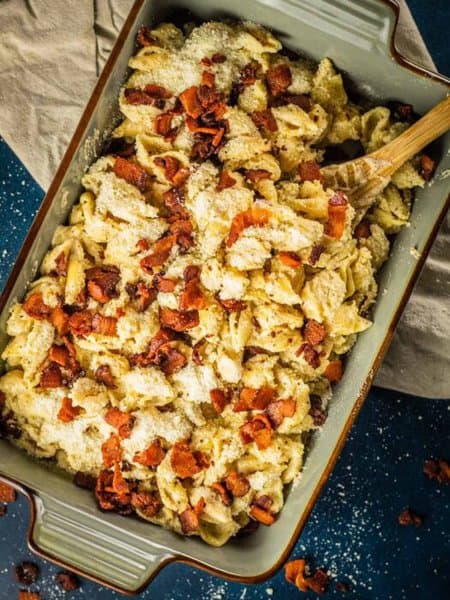 Carbonara mac and cheese is the best comfort food mash up. Creamy homemade carbonara sauce is mixed with extra cheese and crispy peppered bacon for the best dish for a weeknight or Sunday dinner!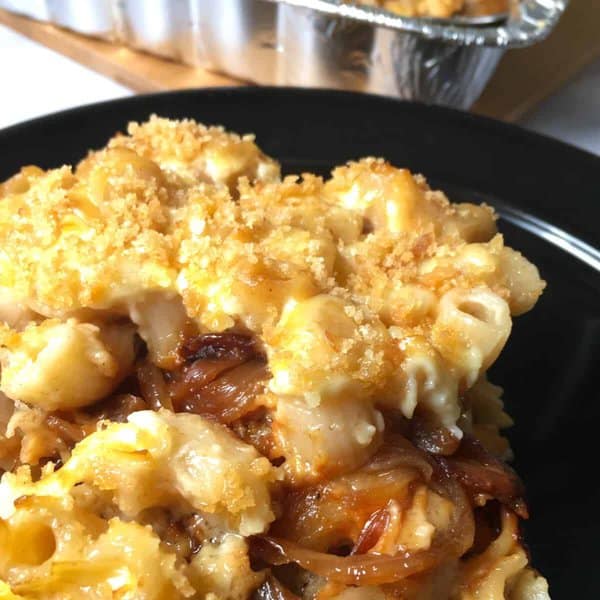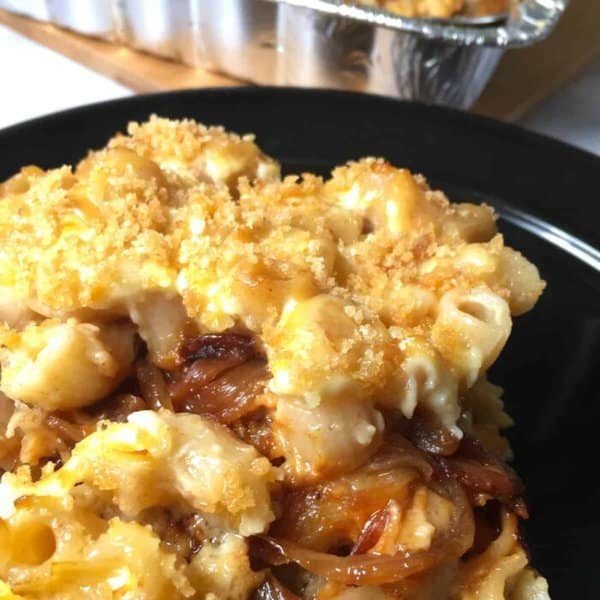 Can you smoke mac and cheese? Yes! Trust me, you NEED my smoked mac and cheese recipe with gouda and caramelized onions. With a stovetop smoker, you don't even need to go outside to BBQ! Learn tricks to make the best cheese sauce for mac and cheese. You will not believe how ridiculously good this smoked macaroni and cheese is!
---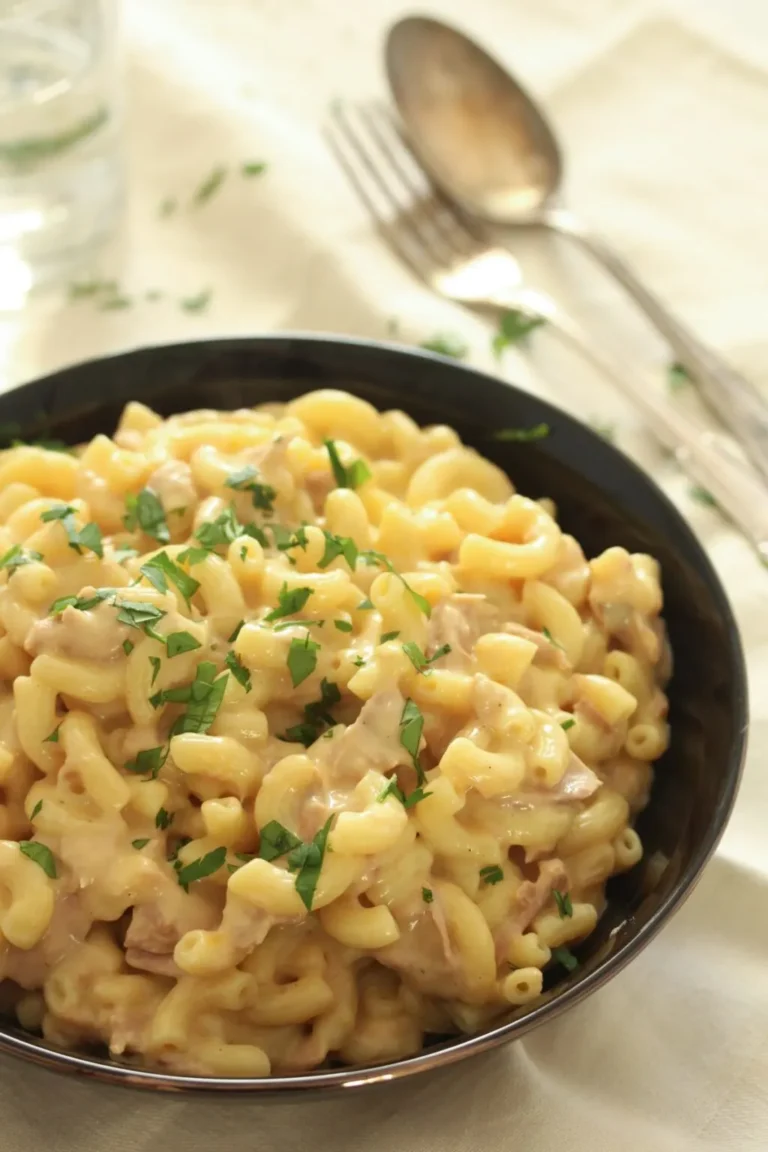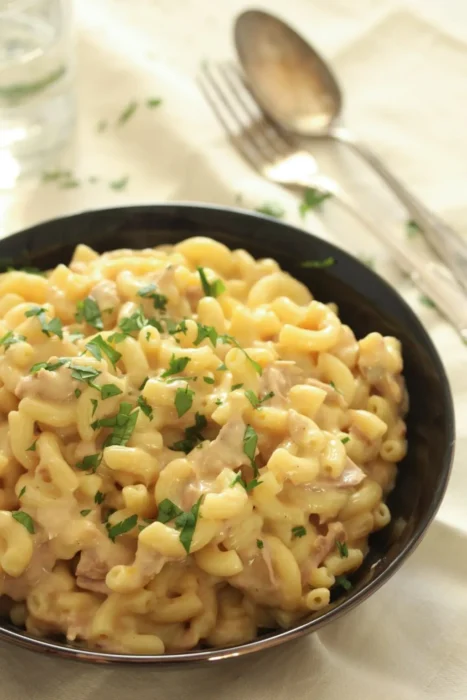 This one-pot tuna mac and cheese recipe is one of our family's favorite weeknight recipes. You will need just a handful of ingredients and about 15 minutes of your time.
---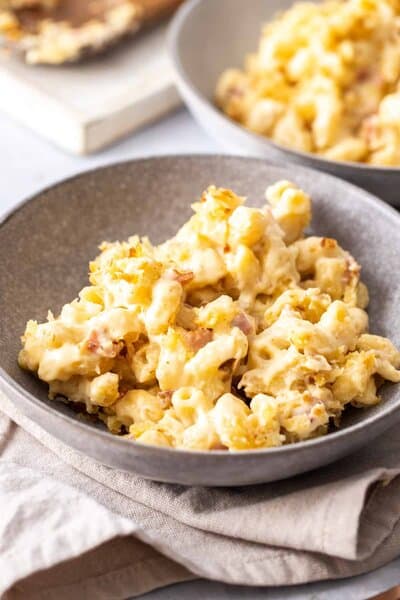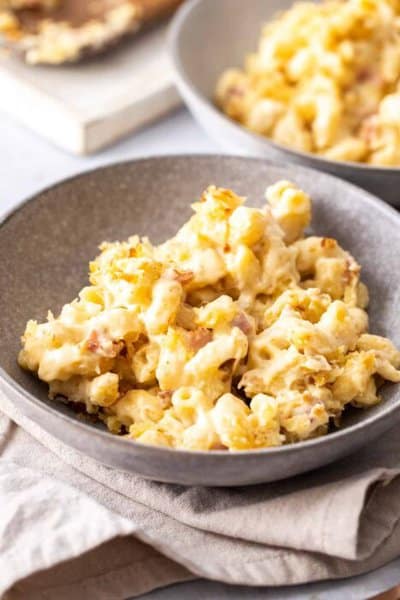 My Bacon Mac and Cheese is a delicious family-friendly meal that contains crispy bacon, crunchy breadcrumbs, and a creamy cheese sauce. You will love this delicious Baked Mac and Cheese. It's an easy meal that offers comfort in every bite.
---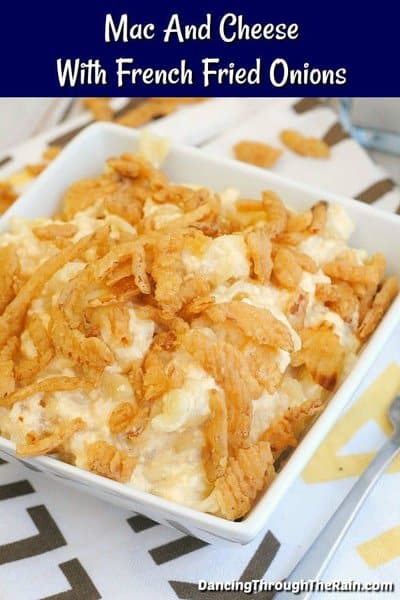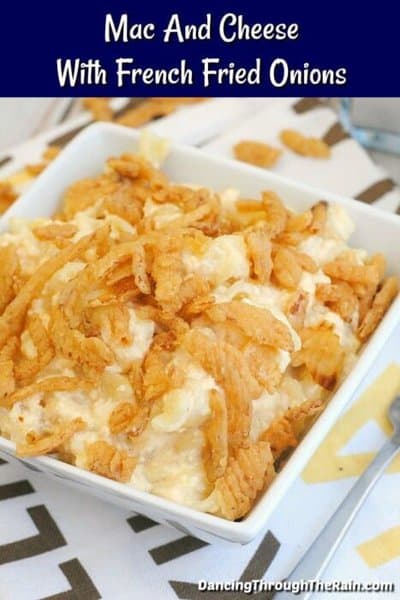 This Mac and Cheese with French Fried Onions is fantastic! Creamy, cheesy, rich, and crunchy, this is going to be a family favorite!
---
---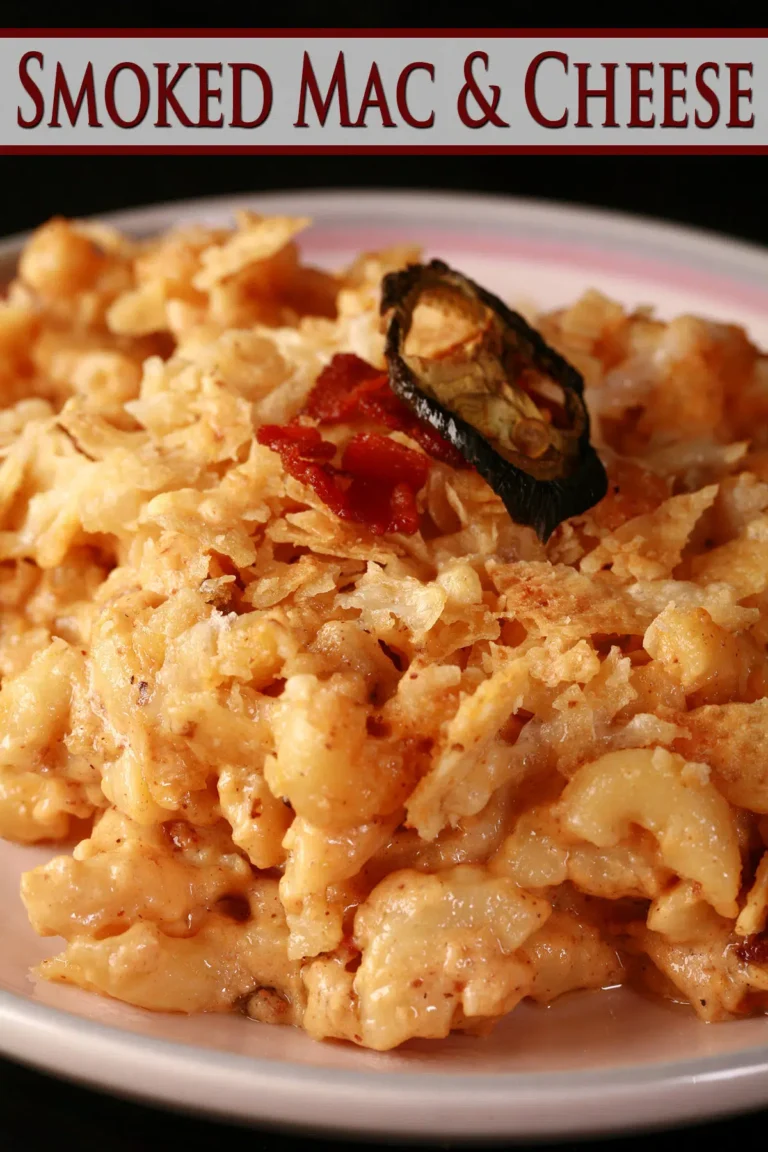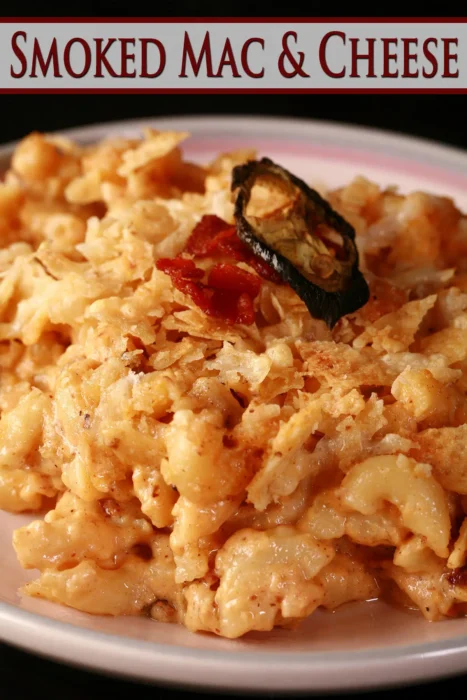 Smoked macaroni and cheese is always great, but this recipe takes it to another level! My Smoked Mac and Cheese recipe involves the judicious use of bacon… and jalapenos!
---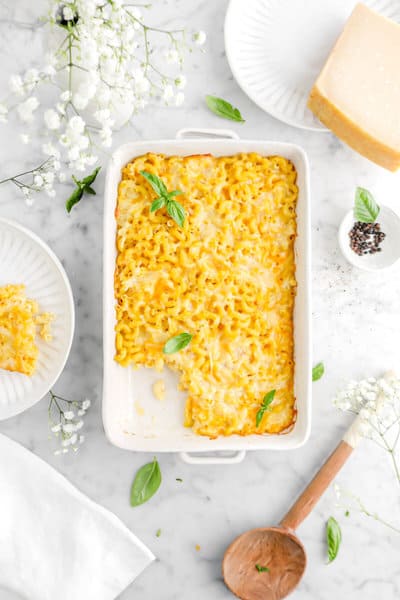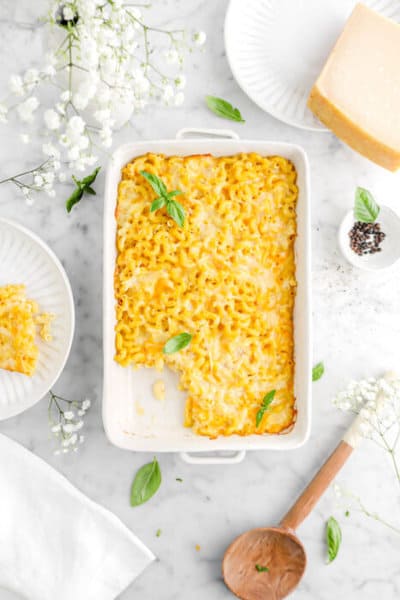 Today's twist on a classic mac and cheese includes hearty mushrooms, fresh thyme, flavorful cream of mushroom soup, and loads of sharp white cheddar cheese! Baked White Cheddar Mac and Cheese with Mushrooms is a luscious, decadent dinner you and the family deserve to treat yourselves to! If you love this, you will also love this Southern Mac and Cheese, Slow Cooker Mac and Cheese and Lobster Mac and Cheese.
---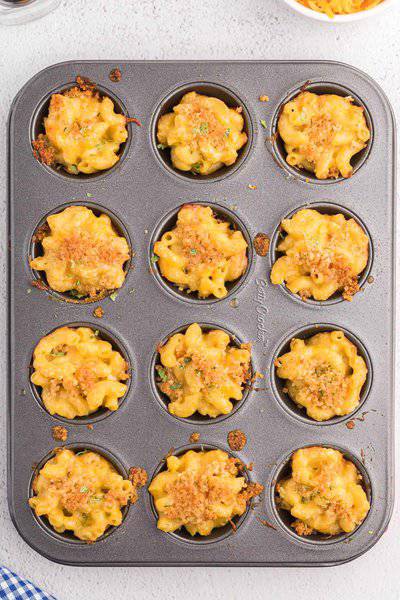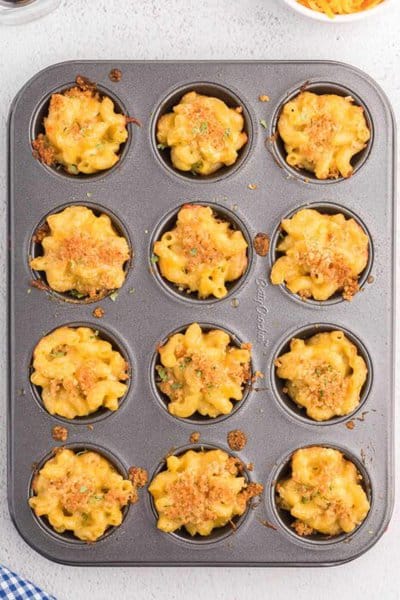 These mini Mac and Cheese cups are cheesy, creamy, and just like Kraft macaroni and cheese but way better! Baked with a crispy topping that gives this homemade pasta recipe extra flavor.
---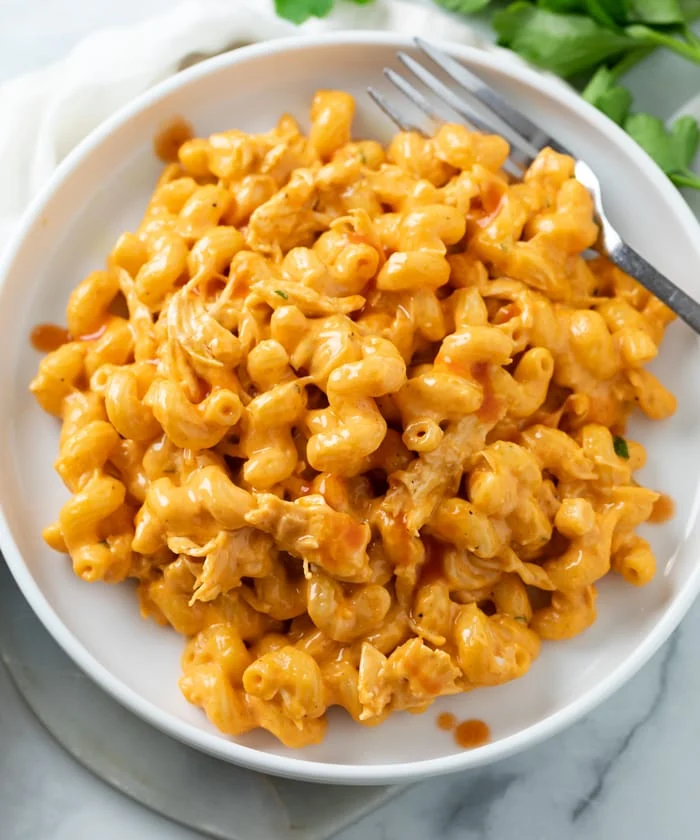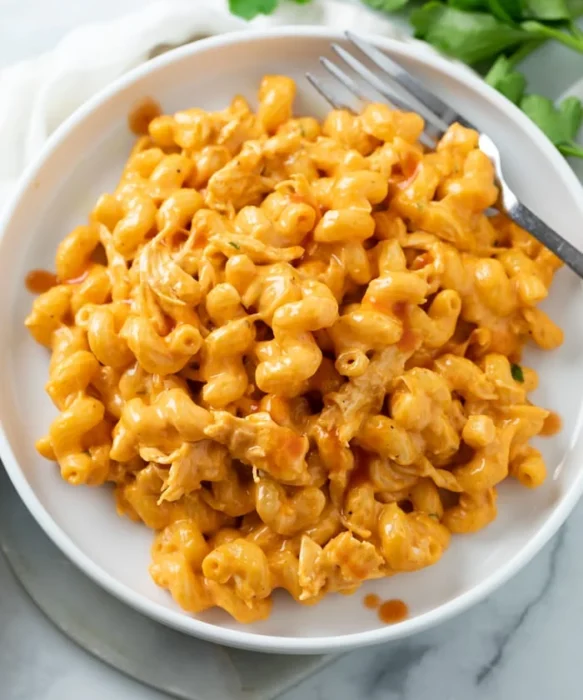 This is the BEST Buffalo Chicken Mac and Cheese recipe out there! Shredded chicken is tossed in creamy blue cheese dressing which makes every bite extra flavorful. The cheddar cheese sauce has so much depth of flavor with the addition of cream cheese, buffalo sauce, and simple flavor enhancers. You won't believe how good this is!
---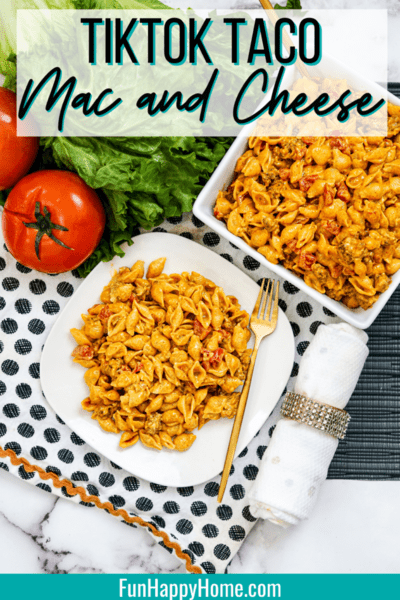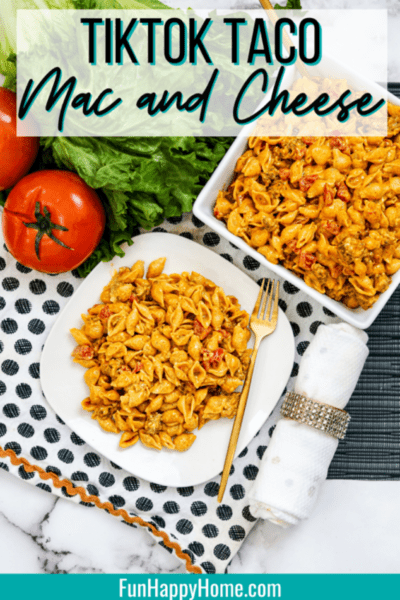 I love me some mac and cheese and this Taco Mac and Cheese Recipe is to-die-for! Your whole family will love it. It's easy to see why it went viral on TikTok!
---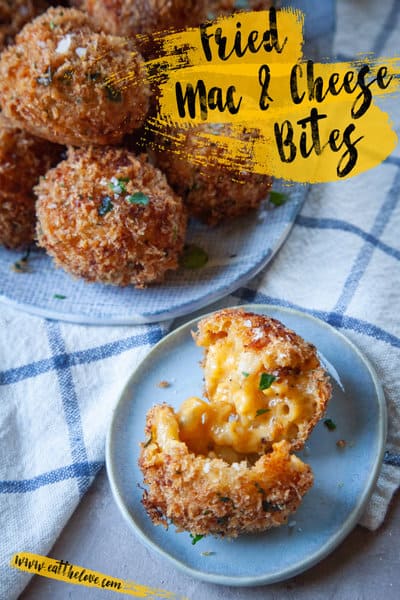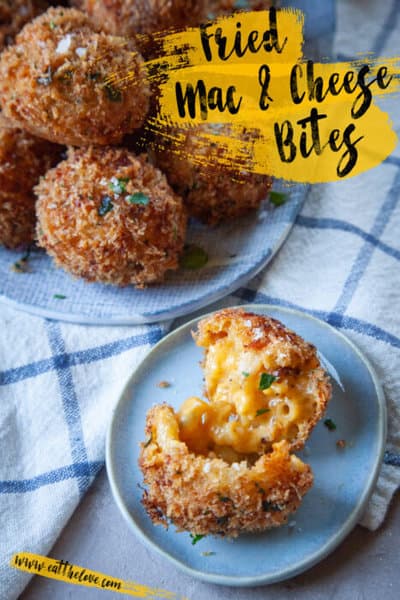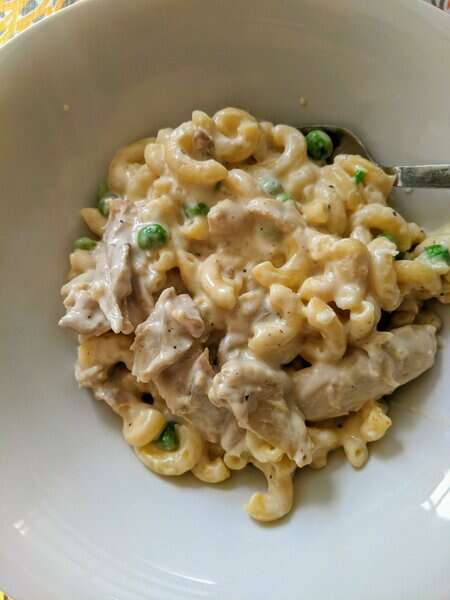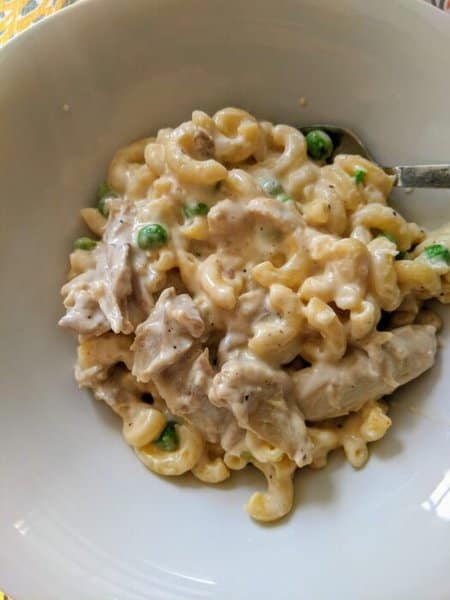 his Smoked BBQ Chicken Mac and Cheese is the perfect combination of two classic comfort foods. The smoky flavor of the BBQ chicken pairs perfectly with the creamy, cheesy macaroni and cheese. This dish is sure to be a hit with your family and friends!
Mac and Cheese T-Shirts
Want some fun shirts for your party, here are our favorites!
Mac and Cheese Party Games
What's a party without some games? Set up a mac and cheese-themed scavenger hunt or have a contest to see who can eat the most mac and cheese.
So there you have it, the ultimate party idea for mac and cheese lovers. Just follow these tips and you're sure to throw a delicious and fun-filled event that your guests will love.