Watching the sky and stars by means of a nice telescope is surely a wonderful hobby. If you are looking into getting into astronomy here are some tips and tricks on buying your first telescope.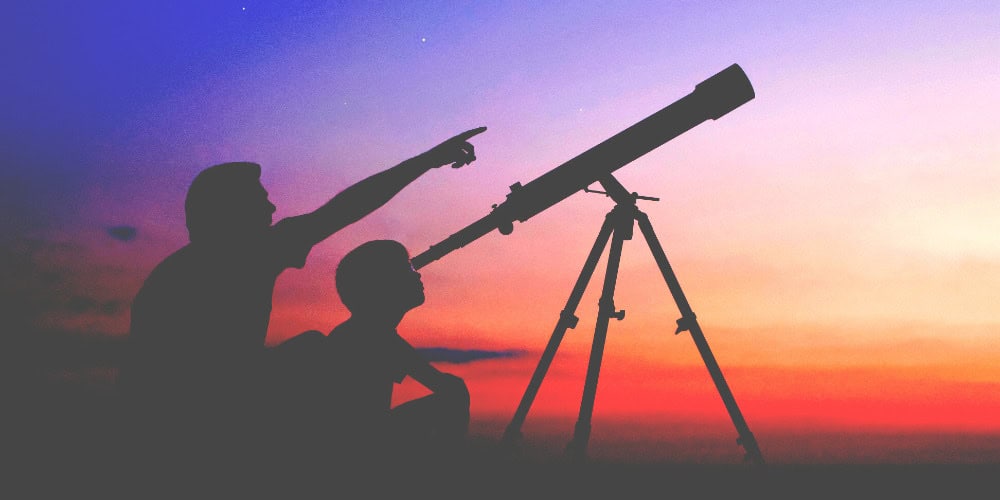 Main Features of Telescopes for the Beginners
There is a sense in getting the essential info about the characteristics that are relevant for those who would like to pick a good telescope. Here they are:
Focal ratio (this is the ability to gather light);

Aperture (the size of the objective lens/mirror);

Optical design;

Focal length;

Other stuff that influences user experience such as weight, mount style, and so on.
Types of Telescopes to Consider
Basically, there are three kinds to be aware of. They are as follows: refractors, reflectors, and Cassegrains.
Refractors are characterized by glass lenses at the end of the tube to represent the view of the sky to focus. They have quite a few positive features and are really popular among the customers. This is what is meant by this: telescopes of this kind are very easy to maintain and do not weigh much. It is not hard to carry them, and this makes it possible to take such a telescope right where you would like to. By the way, it is also real to come across some really inexpensive models of telescopes within this group.
As for reflectors, they use mirrors instead of lenses. This allows you to deal with a greater sky view. These models have an open tube at the front and a round mirror inside the tube's bottom. One of the disadvantages of this type is as follows: they might be really heavy and it is hard to take them outside.
Finally, there are Cassegrains that are all about having mirrors with a hole in the middle. They are very nice for exploring the views of the planets and moon. This type is thought to be a nice decision for those who try to find a balance between the size and weight of a telescope.
So, you need to think about what matters to you the most, what goals you have, and you will naturally succeed in picking the right telescope!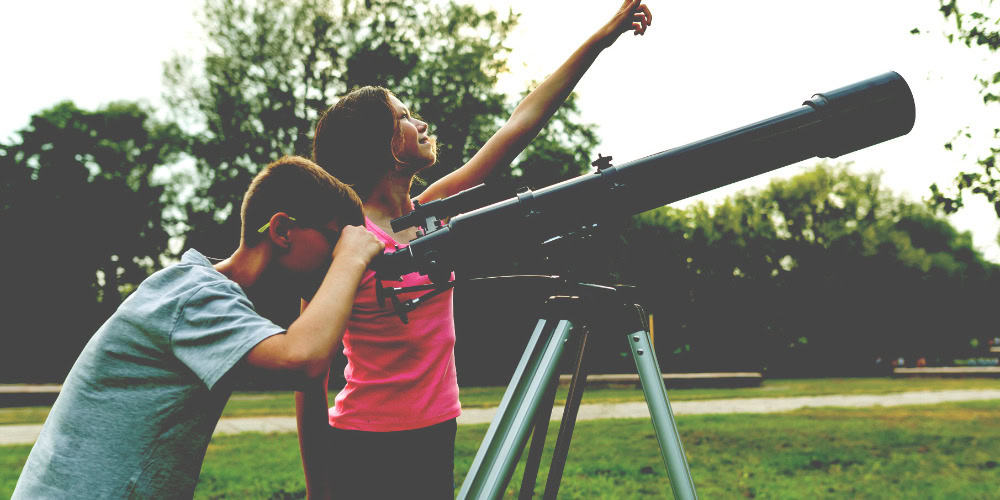 Should Your First Choice Be Expensive?
This is completely up to you. But certainly, it is a great idea to set the budget for buying such stuff. Some of the greatest stores offer great discounts on specific telescopes for beginners. So, it is a good idea to monitor the offers of this kind and do not miss them.
If you intend to buy your first telescope online, you will simply need to add the one you like to the basket. Then, it is essential to choose the delivery option and wait till your telescope arrives!
What If You Experience Major Problems When Trying to Choose a Good Telescope?
There is a sense in taking a look at the reviews of those beginners who have purchased specific telescopes and were happy with their experiences. Apart from this, some stores are ready to suggest help with the process of selecting the best telescope for your leisure or other purposes. It is just essential to express such a demand and ask for assistance in a polite form. Reputable and reliable stores normally suggest this opportunity to clients (you may find the email address, phone number, or a link for live chat right on the provider's site).
So, if you ask for appropriate help, you will surely be able to pick a telescope that will satisfy you to the fullest!